My Residence Journey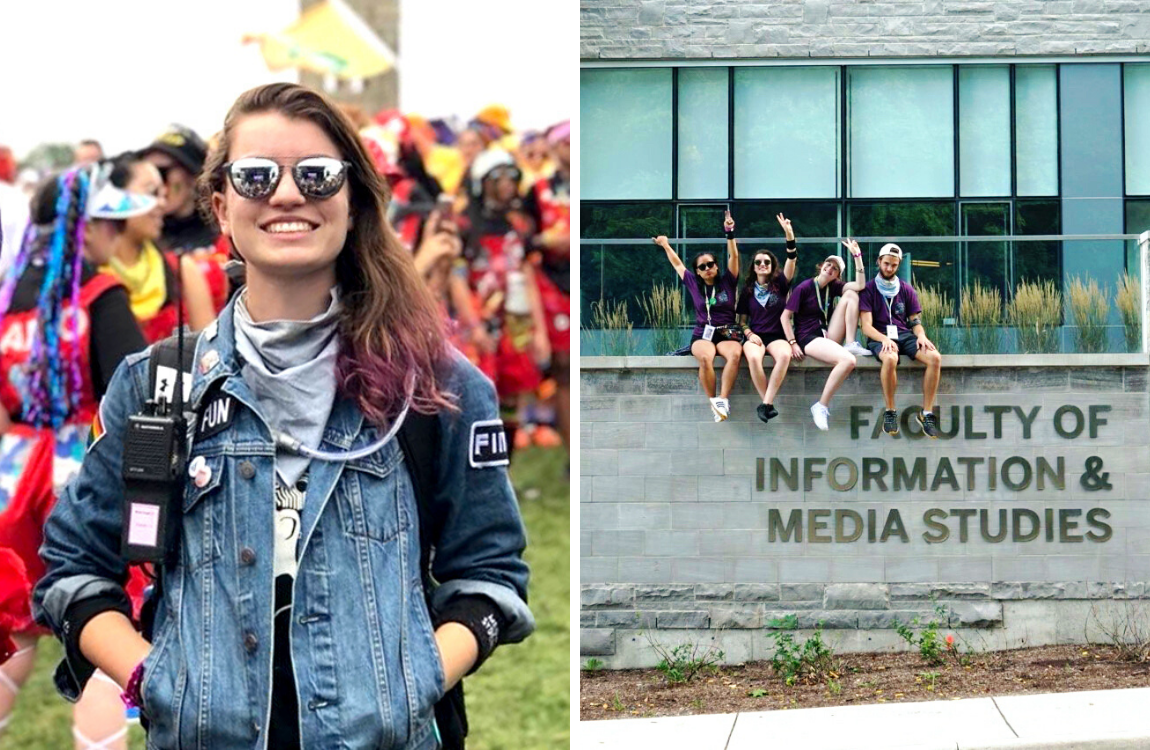 By Carla Rawson
Photo Credits: Carla Rawson
"I'll be home after class," I catch myself saying to my roommate, Farrah.
I stop getting ready for a second and turn to make eye contact with her.
"I think that's the first time I've called this my home."
Four weeks prior, I was greeted at the main gates of Medway-Sydenham Hall by a crowd of upper-year students in black coveralls with infectious enthusiasm—Sophs AKA Orientation Leaders.
At the time, it was hard to imagine that such a new place would become so comfortable after a month.
Like many others, my first week at Western was a blur. Amidst going to events, meeting new people and trying to situate myself in a new environment, I found the constant changes exciting but daunting.  
Very quickly, the people in the black coveralls—my Sophs Element, Pacific and Bourne—became a source of calm and guidance through it all. Their presence on the floor didn't stop after OWeek, and they provided that same guidance throughout my entire eight-month journey. They were the instigators of fun, a voice of reason and a shoulder to cry on.
My floor started as group of strangers from diverse backgrounds and experiences, but quickly became a cohesive unit. These strangers became friends who would challenge and change my perspectives, and shape our floor into a community unlike anything else I had experienced.
While it was those first six days that kickstarted my Western experience, I found that the following eight months in residence defined it. 
Whether it was the time my roommate and I got broken up with within 10 minutes of each other, playing flag football in whiteout conditions, or the exam period where I lost a bet and wore a matching grey tracksuit to a final—the memories I made punctuated the countless lessons I had learned over the eight months.
I watched my Sophs be unapologetically themselves, and saw firsthand what it meant to be a compassionate and thoughtful leader in any situation. The long chats and treasured memories with my floormates helped me understand what it meant to be a great friend, better roommate and community member.
The next year, I returned to Medway-Sydenham Hall, but this time to decorate my own pair of black coveralls and get a nickname of my own as a Residence Soph. 
I knew that seeing a first-year get out of their car on move-in day would be exciting, but watching them start to call Western their home would be special.
As I became the instigator of fun, a voice of reason and a shoulder to cry on, I found myself constantly learning from others, while drawing on what I had learned from my Sophs.
My Soph partner, Jackson, always said that Sophing gives you the opportunity to be the best version of yourself, in hopes that you can bring that out in others.
As students go through the challenges that first-year can bring, situations arise and difficult times come. Being able to help first-years through some late nights and tough conversations, taught me more about people and their lived-experiences than anything else I had ever done.
After five years, three addresses and two degrees, I can say for sure that my residence experience shaped everything that followed in my Western experience.  
What makes living in residence special isn't the building itself, but the people who live there. No matter who you are, who you meet or what you do, living in a community can provide experiences that are unlike anything else, and help you grow as a person in countless ways. People are at the heart of residence life, as they are in any job, team or group you're in.
While every student moves out of residence at some point, what they take with them in memories, relationships and lessons, is what makes the walls of any building feel like home.
---
Published on