Kwanzaa: A Celebration of Heritage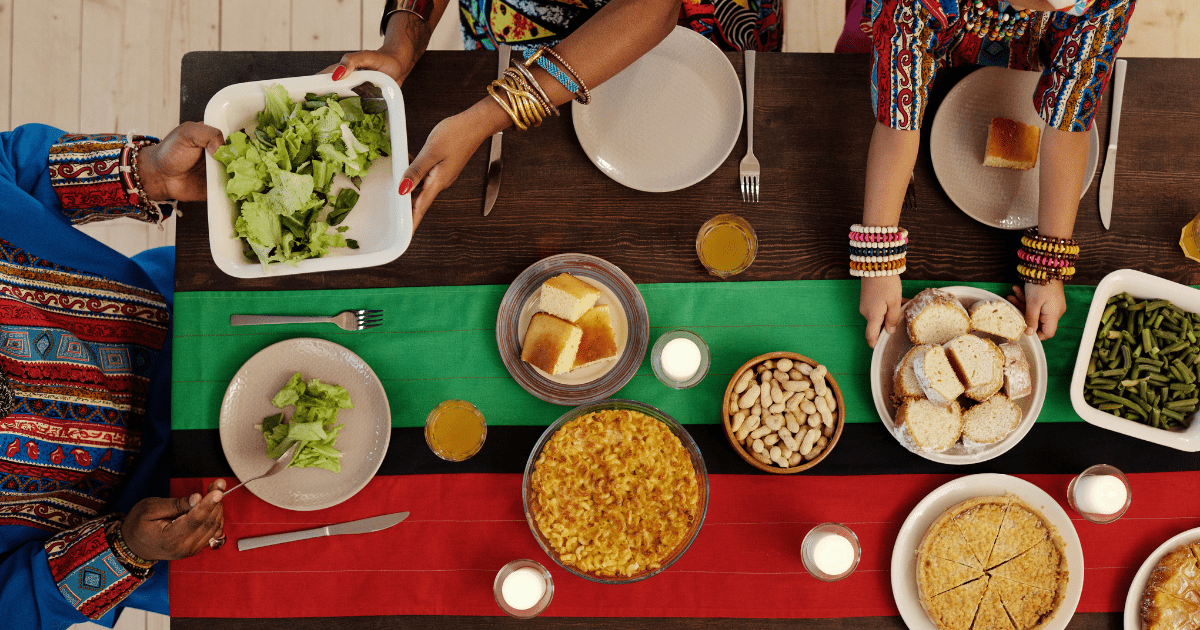 Written by: Thrive Online Guest Writer
Photo by: Askar Abayev from Pexels
Kwanzaa (or Kwanza) is an annual holiday celebrating African American culture and heritage. Also considered a pan-African holiday, it is celebrated largely in the United States but can be observed by anyone in the world who would like to participate. Along with being a time to reflect on cultural roots and looking forward to a new year, it is also a harvest celebration. Kwanzaa gets its name from a Swahili phrase, "matunda ya kwanza," meaning "first fruits." This name is a way of connecting current celebrations of family and community to its ancestral roots that the holiday is grounded in, of the communal effort needed to have a successful harvest. It is seven days long, always beginning on December 26th and ending on January 1st, and each day is focused on a different theme or value.
Kwanzaa is a relatively new holiday compared to other celebrations that occur around this time of year. It was created in 1966 by Dr. Maulana Karenga, a professor in the United States, as a non-religious, cultural festival. He wanted to create a way to bring the African American community together, to reflect on their heritage and celebrate values of family and social unity.
Everyone who celebrates Kwanzaa may have different traditions to mark the occasion, although it usually entails a large feast, gift-giving, time spent with family. One common tradition of Kwanzaa is the lighting of the Kinara, which is a candle holder with seven branches. It is often compared to the Hanukkah tradition of lighting the menorah, but they should not be confused with each other as they have very different meanings behind them. One black candle is placed in the middle with three red on one side and three green on the other, and each colour is symbolic. The red candles represent the struggles they face, the black one symbolizes African people, and the green candles represent the future. Each night of Kwanzaa, a candle is lit on the Kinara and a discussion about the principle guiding that particular day often follows. The black candle is lit first, and in the days following red and green candles are lit on alternating days, beginning with red. On the last day of Kwanzaa, the final candle is lit and later on they are all extinguished to show that the holiday has come to an end.
Each of the seven days of Kwanzaa is dedicated to a different principle, or 'Nguzo Saba.' These include unity, self-determination, collective work and responsibility, cooperative economics, purpose, creativity, and faith. There are also seven symbols that represent each of these principles, such as the Kinara, and the Mazao, or the foods that represent the traditional harvest celebrations that Kwanzaa was based on.
December 31st is the day of feasting in Kwanzaa. This traditional meal is usually shared among many, as Kwanzaa is a celebration of community and culture. The food being served can vary, as anyone celebrating may have different traditions they follow in their own family or community. The table is sometimes set with foods that are symbolic to the holiday. This includes things like bananas, squash, corn and other foods that represent the harvest. The Kinara, gifts being exchanged, and a chalice are also often included.
Kwanzaa is a time to reflect on the past, look forward to the future, and think about ancestral roots while celebrating others.
Happy Kwanzaa!
This blog is a collaboration with International Connections, a blog run by the IESC here at Western. Check out their blog and give some of their posts a read!
---
Published on