Dear First-Year Bita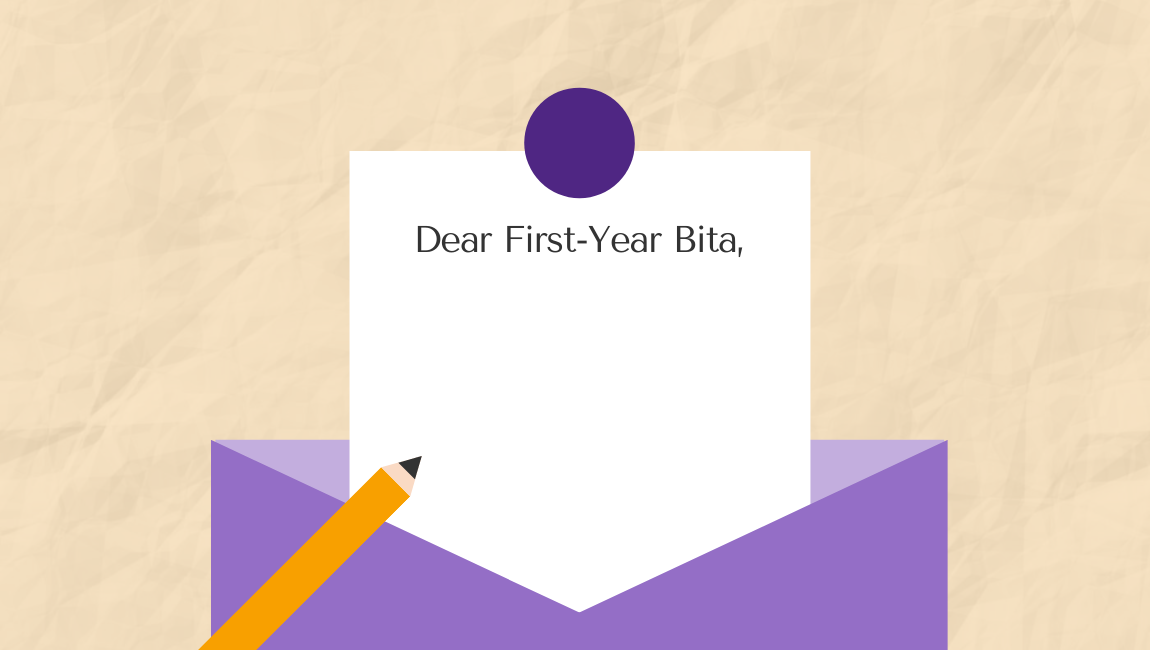 Written by: Bita Pejam, 4th Year Political Science
As an incoming fourth year student at Western, the past three years were nothing I could've planned or expected. I walk past hundreds of students daily, whether it's on my way to a lecture, during a workout at the Rec Centre, or waiting for the bus at Nat Sci. I see focused and determined students, studying until closing at Weldon library. I see students laughing at the Spoke with their friends and roommates. I see stress, anxiety, confusion, excitement, anger, and joy. For me, that's exactly what these past years have been: a mix of emotions. If I could go back, there's a lot of things I wish I could tell my first-year self, so I wrote a letter to her.
Dear Bita,
Welcome to Western.
Right now, you feel as though you've got it all figured out. You know exactly what you want to do for the next four years, even in the next ten years. You've planned your life and know exactly what it is you have to do. Little do you know, that's all going to change.
This is the beginning of the next chapter of your life, but it's not the final chapter.
You're going to join lots of clubs, volunteer, work summer internships, and take random classes, that are all going to contribute to a change of path. All these experiences, regardless of whether they are good or bad, are going to shape you and teach you who you are, what it is you want, and most importantly – what it is you don't want.
During the first two years, there may be times when you feel lost, but really, you're being redirected. Switching programs is okay, changing your mind is okay, embarking on a whole new path, is okay. Embrace it. You're not behind and you didn't mess up. You simply broadened your scope and found new interests that align better with who you are. That's what university is all about. Don't feel guilty or afraid to pursue your interests. At times, you might feel like you've made the wrong decisions, but in the end, I promise, everything will work out exactly the way it was meant to. 
You're going to meet a lot of new people. Some will come into your life for a little while, and others for years, appreciate both. Your friends will become your family, support them and stick by them through the highs and the lows. But remember, it's okay to say "no". There will be times when people will ask you to do things you're not comfortable with or to go out to events when you shouldn't, don't be afraid to say "no", and put yourself first.
Take advantage of all the campus has to offer. Study late at the library with your roommates, go to the UCC for breaks, take classes at the Rec Centre, and get to know your professors.
You have lots of support and resources available to you. Some professors will become mentors for you, they will inspire and influence you throughout your university career. Confide in them, look up to them, and never be shy to reach out to them for academic or life-related guidance.
You're going to grow exponentially, and you're going to pass every test and obstacle life throws at you. No matter what you experience, remember that you are allowed to be upset, disappointed or angry from time to time. But you must make sure you pick yourself up and keep going. 
If I could give you one piece of advice, it's this: your life, is your choice. Every moment and decision is yours to choose. Take full ownership. Don't let anyone else tell you what's right or wrong for you. Your life is your masterpiece, make sure you're the one that's painting it. 
These four years are going to fly by, appreciate all that is to come. Welcome to Western.
Love,
Your 4th Year Self.
(P.S. – limit your intake of Spoke bagels…)
---
Published on