Changing Times, Changing Perspectives, Still Graduating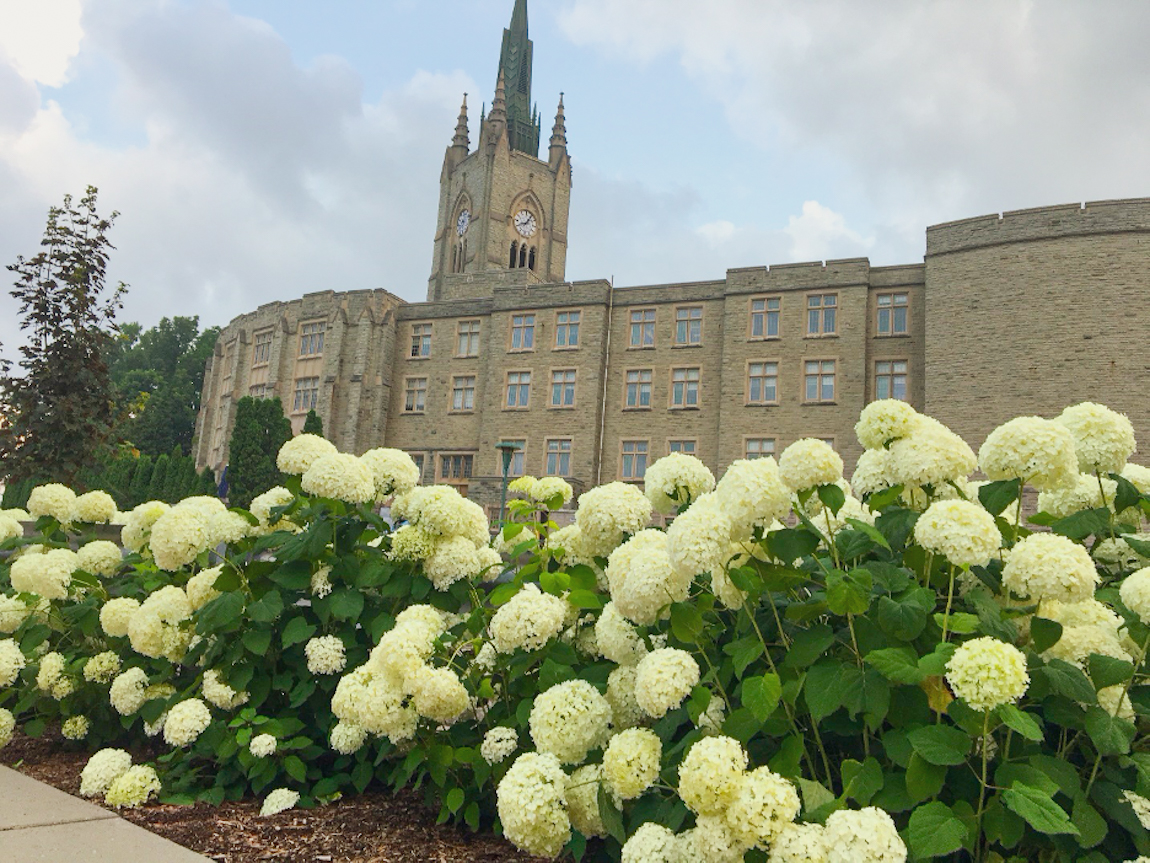 By: Shukri Matan
HBSc Biology, Minor in French Studies 2020', Incoming Ivey MSc International Business student
Photo Credits: Shukri Matan
My life has changed rapidly in the past few months. At the beginning of my fourth year, the only major change I was expecting was my graduation. However, the COVID-19 pandemic has thrown a wrench in the lives and plans of many. In this period of my life, I find myself shifting mindsets from student to young professional. In this pandemic, I also find myself shifting from avid note-taker to novice painter, from running to catch a bus on campus to running for fun, and well I can't say that my binge-watching habits have improved much!
Spending some more time rediscovering old hobbies has given me a new appreciation for the routine and seemingly basic moments of life that have changed dramatically like spending time outdoors with friends or heading to the grocery store. As a graduating student, I started to reflect on my Western experience and instead of reflecting only on my academic, social and extracurricular activities, I found myself reminiscing about moments I would've never expected. I never thought I would say this but, hear it goes, I miss running for those buses on campus! All jokes aside, my routine experiences on campus such as walks to class, buildings I spent evenings studying in, or walking up hills I never thought I would miss hold a different meaning. My favorite spots on campus and memories I cherish mean even more today. I have realized that many of my underappreciated and routine moments on campus were essential in cultivating my amazing Western experience. I hope to share some of these moments with you through this post.
The joy and community of concrete beach...
The first time I heard my Soph tell me to head to concrete beach, I was confused as there are lots of areas that could pass as a concrete beach near the UCC. During my first year, passing concrete beach as I ventured to the UCC opened my eyes to the variety of events and student organizations at Western. It's a lovely feeling passing through one of the busiest areas on campus and seeing all the faces that compose the Western community. I feel that the concrete beach is one of the rare spaces on campus that is very busy yet simultaneously peaceful. The occasional gopher or chipmunk always put a smile on my face. Seeing the hanging baskets full of blooming, fragrant flowers and soaking in the sun at picnic tables always created an enjoyable outdoor space in the heart of the campus.
Feeling immersed in nature at the North Campus Building...
Most of my classes took place in the North Campus Building in my first year. Naturally, I spent a lot of time in the cafeteria just a few steps away from my next class. This was a peaceful spot on campus where I had lunch or got in a little study time. The tall windows facing the Thames River and the forested landscape, where I would sometimes see the occasional deer passing by, always left me feeling immersed in nature.
UC Hill is my favourite hill...
After four years walking around Western's large campus, I can easily say that my leg days at the gym have been replaced by walks up UC hill! Jokes aside, my Western experience started on UC hill during O-week and this hill remained a mainstay throughout my university experience. I always enjoy seeing UC college light up purple at night, the hill's large evenly cut lawn and seeing students taking impromptu, year-end or convocation photos with University College in the backdrop.
It wasn't until my upper years that I began spending time in Talbot college, located at the bottom of the hill. I have always found this building to provide a change of pace compared to my well-loved science-concentrated buildings. On quiet evenings, it was a peaceful spot where the large windows in the cafeteria gave me a beautiful view of UC hill and University College. 
The biology hub of my upper years...
As a biology student, the Biological and Geological Sciences Building was a routine visit for me especially in my upper years. Jane's Courtyard, in the center of the building, is what I would describe as a slice of garden heaven. I enjoyed finishing off some readings in this quiet spot that is surprising close to one of the major bus stops on campus and the second largest library. I can say that Jane's courtyard is without doubt my favorite green space on campus.
Study time at Weldon and Taylor...
Of course, I cannot reminisce on routine moments without paying homage to the two libraries where I spent a lot of time studying in my undergrad!
You could usually find me sitting in one of my favorite spots in Taylor library between classes or studying before midterms. Other times, you could spot me at Einstein's with friends grabbing a bite to eat or catching up. When I think of this space, I am reminded of friendship, exciting chats, big laughs and a sense of community. At the heart of the faculty of science, I witnessed the ebbs and flows of students rushing off to class, finishing off that group project or heading home for the night. Sitting in Taylor library always made me feel calm and motivated surrounded by my friends and fellow students.
I also spent a great deal of time at Weldon library. I always enjoyed sitting on the upper floors, watching cars pass by on Western Road, feeling the sun on my face as I finished up my notes for my next midterm. I never felt short of a sense of community when I surrounded by Western students of all educational backgrounds.
In my opinion, there is no doubt that Western's campus is beautiful. In four years, I have found beauty in the amazing facilities on campus, the calming nature present and the vibrant people but, also in the seemingly basic and routine moments I had at Western. So, as I start my new chapter, I move forward with a greater appreciation for even the little things that I experience in life.
---
Published on