An Introductory Guide to Creating a More Conscious Closet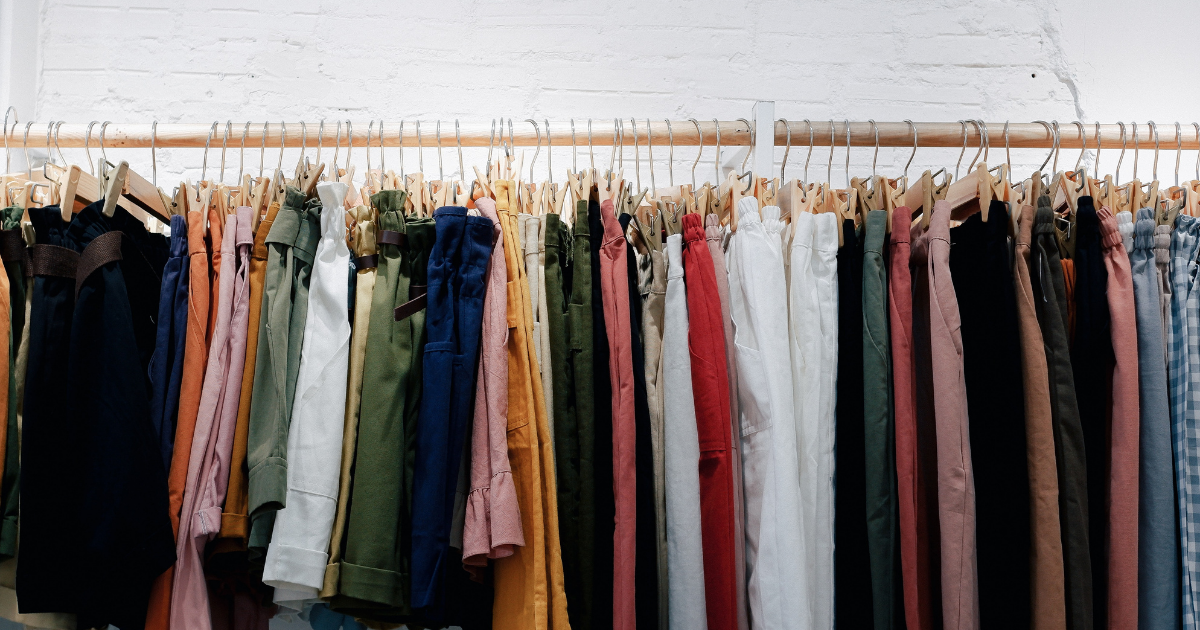 *This is a feature article by a Scholars' Life writer. To find out more about Western Scholars or to get involved in our programs, visit the content contributor page.
Written by: Julia Bruce Robertson 
Photo by: Zui Hoang on Unsplash
If you're a fashion-loving student living on a budget, you've likely shopped at stores like Zara, H&M, or Forever 21. You've also probably felt the excitement stirred up by all the colorful new collections, and amazing deals in these trendy stores. I feel that. I LOVE CLOTHES.
But have you ever considered the impact that your purchases are having on the planet and on the people who manufacture them?
The fashion industry is the second largest polluter in the world, closely following the oil industry. It produces 10% of global carbon emissions and releases 190,000 tons of microplastic fibres into the ocean each year, and further pollutes rivers with untreated chemical waste. And that's just the production side of things. With the advent of fast fashion, the average article of clothing is only worn 7 times before it ends up in a landfill site, where synthetic fibers may take up to 200 years to break down.
Beyond its harmful impact on the environment, the fast fashion industry also falls short when it comes to human rights. Garment workers are paid unfair wages and often work in unsafe working conditions, where accidents are common and their wellbeing is placed at risk. One particularly catastrophic incident came of these working conditions in 2013, when the Rana Plaza garment factory in Bangladesh collapsed, killing 1,100 workers and injuring 2,500 more. Not only are workers treated inhumanely, but the toxic waste from garment production can pollute the water sources of nearby communities and lead to increases in cancer rates, birth defects, and poor health overall
Sounds pretty dark, doesn't it? It is.
So where do you, the consumer, fit into this equation? Your role may feel small, but that doesn't make it insignificant. You can help slow the production-consumption cycle by changing the way you view fashion, and by boycotting brands that lack ethical manufacturing methods.
Here are some basic principles to help you get started:
Choose to practice slow fashion and reduce your clothing consumption...
One of the best ways to combat the negative impacts of this industry is simply by buying fewer new clothes. Rather than always jumping on the latest trends, let your closet be a reflection of your own personal style (if that's something you're still struggling to find, this article has a great step-by-step guide to help you get started). And instead of going to the mall, or shopping online, try shopping your closet and coming up with new combinations of the clothes you already own. A great way to do this is to download a closet app like Closet or Stylebook. Apps like these are great resources to help you keep track of what's in your closet, find inspiration for new ways of pairing articles, and save the most successful outfits you've created. They can also provide you with statistics to help you get a sense of how much use you've gotten out of the clothing items you own.
Extend the lifespan of already manufactured clothes by choosing to shop second hand...
It's true that thrifting takes more effort, since you usually have to look through more clothes to find a piece that you love. On the flip side, when you do find something awesome, it's unlike any thrill you can get from shopping at the mall. And for every item you thrift instead of buying new, one less article of clothing ends up in a landfill somewhere.
Curious about where to thrift in London? For a good, old-fashioned thrifting experience, check out Talize or the Salvation Army Thrift Store. Personally, I've found awesome pieces at both of these places. Alternatively, if you're looking for a pricier but more curated option, check out Filthy Rebena or White + Rabbit. And if you love the idea of thrifting but shopping online is just too convenient for you to commit to the switch, don't despair! You can thrift from the comfort of your bed through thredUP, or ASOS Marketplace. Ebay and Etsy are also good options when it comes to finding second-hand online, and if you're looking for adventure-wear, Patagonia Worn Wear has awesome deals on gently used Patagonia items.
Support brands that commit to an ethical and sustainable manufacturing process...
If and when you do decide to buy new, opt for pieces that are ethically produced, save up for high quality pieces that will last longer, and think carefully about whether a new garment will fit your personal style before purchasing it. Looking for inspiration for where to shop for ethical and sustainable clothes? Here's a list of some of the top affordable and conscious options, here's one that focuses on Canadian brands, and here's one for shopping ethical activewear. You can even download this app to check out the ethical brand ratings of brands you love, and discover new ethical brands.
Now that you know the 'why's and the 'how's of shopping ethically sourced, here's a list of 16 Ethical Fashion Instagram Influencers Who Will Inspire You To Have A More Conscious Closet for some inspiration on how to start your slow fashion journey.
---
Published on