All You Can Gain From Studying Digitally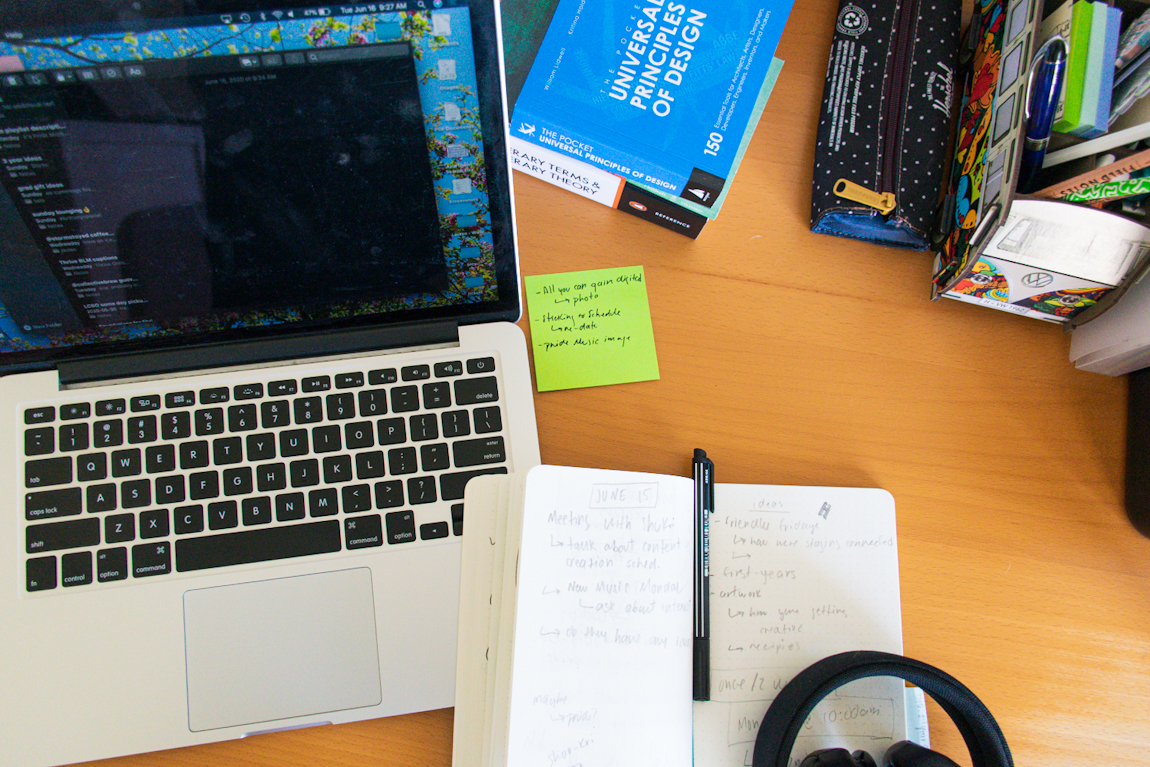 By Josephine Tseng, Level 3 Compressed Time Frame BScN Undergraduate
Photo Credits: Student Experience
As the unprecedented outbreak of COVID-19 took over, students were faced with the rapid transition from face-to-face learning to online courses.
Because of this, some may feel a surge of satisfaction, or even excitement, because you no longer need to step out of your house to complete your academic obligations. However, some may also feel under-prepared because you suddenly have complete control of your time, causing you to become indecisive and undisciplined in managing your time appropriately. With the contingency plan for educational continuity established, here are some reasons as to how, and why, studying digitally can be beneficial to students. Perhaps looking optimistically through the lens of virtual learning, you will be able to make the most out of this difficult time.
We all know that the in-person experience is an essential component of learning, hence the invention of schools. However, in times like this where students cannot gather to share knowledge, we should take advantage of the technology we have to optimize and continue our education. Taking online courses, as opposed to face-to-face classes, definitely comes with perks, and here they are:
1. Time Efficiency and a Comfortable Learning Environment
Studying online saves the time of commuting to class and fighting traffic, which means more time can be dedicated to productive studying or work. This could also reduce your travelling costs if you were the drive-to-work type of students. You also get to choose a comfortable spot for studying, whether it is to stay in your pajamas and in bed or to commit to a designated working area in the house.
2. Responsibility and Self-Discipline
Without professors and peers physically present to remind you of upcoming deadlines, studying online requires tremendous self-motivation and time management skills. Simply said but hardly done, all it takes is to create a schedule filled with deadlines, then follow a routine of checking off these scheduled tasks. If done successfully, you will develop the essential skill of self-discipline, which will benefit you greatly in your future career.
3. Increased Interaction with Peers and Professors 
From my personal experience, I believe online courses have provided more opportunities for discussion between my peers and professors. Firstly, students, including myself, become less hesitant to post or answer questions on the discussion forums. When classes are given face-to-face, some students may need to build up courage and confidence to ask a question. Now, having peers and professors readily online to assist each other, these students can take advantage of the online forum discussions to advance their learning. Secondly, professors offer almost a full day of office hours every day, as opposed to limited hours per week. This accommodates all students' schedules and encourages students to reach out anytime through Zoom meetings.
4. Knowledge Exploration
By studying online, you are granted an abundant amount of time. Whether you live with family, who could create potential distractions, or by yourself, it is easy to let time slip into the wonders of media technologies. For example, you now have excess time to explore what Netflix can offer, not only movies and TV shows that allow you to imagine surreal realities, but also documentaries that broaden your scope of knowledge. Although you may be spending more time on electronics nowadays, you are constantly notified by the most recent news updates. You can stay up-to-date on the newest changes in the world and never miss out on any important information.
5. Health Improvement and Hobbies
Since students can study at their convenience, they can also make time to live a healthier lifestyle. Committing to body building and healthy eating can greatly improve your health, and balance out the extremely sedentary life caused by the quarantine. Some of us may explore new ways of working out, while others can spend their time exploring or picking up an old hobby, such as playing music, doing art, reading, gaming, etc. No matter what hobby you have, spending a little time on things you love will improve your health physically and mentally.
6. Technical Skills Improvement
As students navigate through different sites and programs in order to access learning materials, they are developing new computer skills that can be translated to many future professions, such as making documents, sharing files, embedding video or audio materials into projects, and completing training sessions.
7. Family and Friends
Last but not least, in the case where studying digitally means living at home with families, it provides us spare time to spend with families. Due to COVID-19 and its consequences of quarantine and online learning, an important lesson is given to us. This pandemic gives light to the precious relationships with family and friends. We are able to focus on learning given online while accompanying our families through this difficult time. We have come to realize how important social interactions are and hence learn to appreciate the connections with people. It is a difficult time, but we can get through it together.
Overall, quarantine sounds like a big self-improvement project to me. This is the time where you can enhance learning by making use of the excess time to learn deeply and effectively through online materials and virtual help. As opposed to living around campus, you are not obligated to study all the time. You are achieving the perfect balance of effective online learning and self-improvement. It is okay to put studying aside to explore yourself through watching Netflix, exercising, eating healthy, picking up a hobby, or spending time with family… as long as you are self-disciplined to complete course obligations on time. You can come out of this pandemic with multiple new and improved skills and qualitative knowledge, and be prepared to strive in this ever-changing world.
---
Published on