All I Want For Christmas is…to Give Back to My Friends!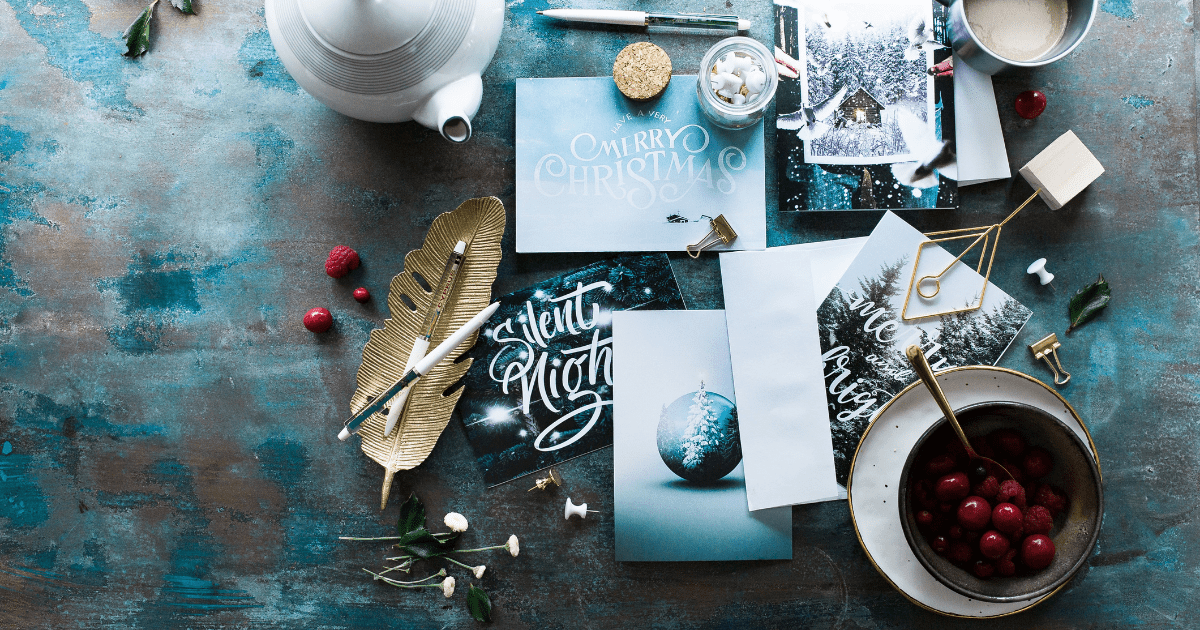 Written by: Shaowda Salehin
Photo by: Brooke Lark on Unsplash
Every friend group has their holiday traditions; whether it be giving Christmas cards, sharing a meal together or going Black Friday shopping with one other. The holidays are not complete without sharing the joys with the people we love most and that includes our best friends! One of my absolute favourite traditions, that my friends and I have been practicing since the 9th grade, (we're in third year university now), is Secret Santa. We use the opportunity to buy extravagant and thoughtful gifts for the person's name that falls into our lap (using name generator websites like Elfster) and we try to outshine one another as the better Santa. It's all fun and games until we grow competitive and try to come up with the most astounding gift ideas; trying out cool new wrapping papers, larger than life chocolate boxes and my favourite, picking the cutest of cards. This year, with Christmas looking different all around the world, my friends and I have decided to place mystery gifts on each other's doorsteps; unfortunately we won't be going through anyone's chimneys. But all the same, we won't be sharing our favourite glass of wine or huddling under blankets after eating enough cupcakes to make us sick. So instead we've come up with the best of the best gift proposals that will hopefully lessen the pain of not being with another; importantly, we're adding our own special touches so we remember each other more fondly than ever before.
Santa might be on somewhat of a student budget, but just because we're not all millionaires yet (at least most of us aren't) doesn't mean we can't create a masterpiece of a present! As long as your present is heartfelt, there is no doubt your friend will love it. Gift baskets are a specialty with us; you can pick and choose from these items and get creative! (Remember to order online when you can, to limit exposure to COVID-19) Keep in mind things like size if you have to mail your gift box to a friend, or have to haul it on a bus to deliver it to their door.
A Holiday Basket or Gift Box:
You can usually buy these for about $4 at your local Dollar store!
Chocolates:
Nothing says you love someone as much as giving them their favourite sweet treats. (A box of Lindt Chocolate is like $6 at Walmart!)
Nick Knacks:
Snow Globes (my personal favourite), MUJI pencils and pens (let's face it we're students and we all need to write those exams), warm fluffy socks and mittens, soft toys and teddies, holiday mugs, card games, sentimental keychains of a place they visited or character they love, or winter scented candles!
Personal Touches:
Friendship bracelets (try making one yourself with beads, it's the effort that counts!), their favourite children's book from a thrift store, a poster of a band they like, print their favourite poem and frame it!
Go Big or Just Go Spend Wisely:
Visit the sale section!! Zara sweaters and cardigans for the fashionable, Nike T- shirts for our athletic friends, Sephora gift sets for the makeup enthusiasts, The Bay perfumes, colognes, eu de toilette sets for everyone (who doesn't like smelling good?), Pandora for rings, earrings and charms (choose their birthstone or zodiac sign!), or Roots for leisure wear like sweatpants and hoodies (case sweatsuits are a WFH essential)
Make the most of this holiday season by telling your friends you love them and ensuring them that they are in your thoughts. I hope that sharing my holiday tradition inspired you and raised your spirits to come up with some gift ideas for one or more friends; after years and years of exchanging gifts, I know for sure that it really is the conversations, hugs, food and laughs that we share that really count. Goodluck being Santa on a student budget!
---
Published on