A Podcast That Blew My Mind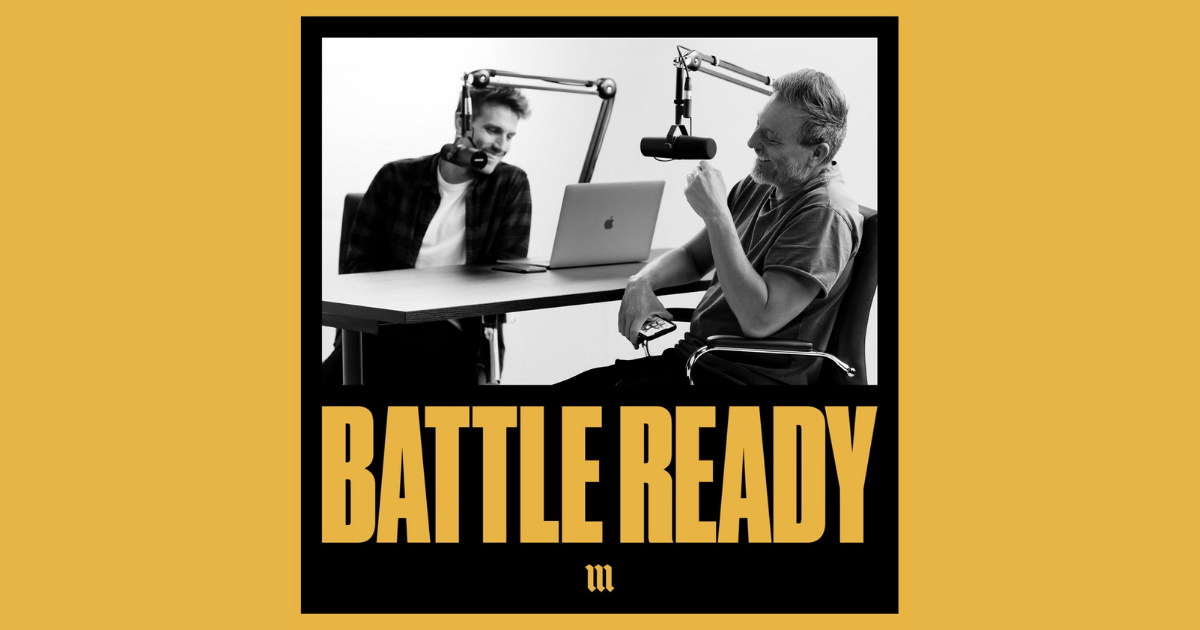 Written by: Mariela Magana, 2nd Year Linguistics
Photo from: PodTail
There are some things in life that come unexpectedly and change you completely. In my life, one of those things was a podcast I stumbled across during quarantine. I was never really the type of person that listened to podcasts. Sometimes my friends talked about the podcasts they listened to and how awesome they were, but I never related to them. I did try to listen to some French podcasts in order to practice my French, but that didn't even last for a week.
When COVID-19 came along with quarantine, I really didn't have much to do. It felt like I needed more than just listening to music or watching inspirational videos on YouTube. So, again, listening to a podcast became an option. Not exaggerating, I literally went from zero podcasts on my Spotify, to 24 podcasts saved. However, I could tell I wasn't fully hooked on any of them. That changed when a friend shared an episode of a podcast on her Instagram story. Don't ask me why, but I didn't hesitate and immediately searched for it on Spotify. Little did I know what I was getting into.
The podcast's name is "Battle Ready with Erwin & Aaron McManus." It is basically a leadership podcast from the father & son duo Erwin McManus and Aaron McManus. From this podcast, I was expecting to be listening to something like a TedTalk, where they teach you stuff in a cool way. As I listened to the episode that my friend had suggested (TROUBLE IN THE BUBBLE– S03E06), I was extremely surprised at what my ears were hearing. It was nothing like what I had expected, not even like a TedTalk. It was an honest, vulnerable, and challenging conversation, that made me reflect on every aspect of my life and motivated me to become better. Specifically, from that episode, what caught my attention was how Erwin, the father, stands in a position of trying to relate to anyone who might be listening to the podcast. He takes his personal life experience and shares so many truths no one might dare to share with you. Also, a highlight from this podcast is how you can not only relate to Erwin, but you can also relate to Aaron, the son. The kind of questions that may have crossed your mind but seemed crazy to ask, Aaron asks them! 
From that moment on, I haven't stopped listening to the episodes they have been releasing. Each week, each episode just gets better. It's funny because I never thought that listening to a father and son conversation would be so interesting. Also, they make references and comparisons to sports, mostly the NBA, which makes the conversation much more down to earth. So long story short, if you're looking for something that gives you a new perspective in life and challenges you, I encourage you to give this podcast a shot! Even if you're not looking for that, I really recommend you listen to it. My personal suggestions would be: BURNOUT and THE UNIVERSE DOESN'T LOVE YOU.  
Anyway, I never thought I would become so "addicted" to listening to podcasts. The Battle Ready podcast definitely changed my mind on the preconception I had about podcasts. It's incredible to see how honest and vulnerable conversations can have a huge impact on us. I wouldn't trade this podcast for any other, so what are you waiting for? Go ahead, check out the podcast!
---
Published on