Awards and Memorial Lecture Information
J.C. Stevenson Memorial Lecture
Sean Anderson will deliver the 2019 J.C. Stevenson Memorial Lecture. 
Title: Incorporating black-swan events into fisheries science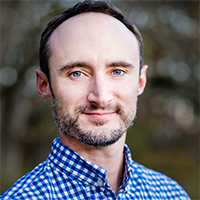 Day: Friday, January 4, 2019
Time: 9:15 - 10:15
Room: Ballroom 4-5
Biography
Coming Soon.
Abstract
Coming Soon.
---
F.H. Rigler Award
Bernadette Pinel-Alloul is the recipient of this award and will present the Memorial Award Lecture.
Day: Friday, January 4, 2019 
Time: 10:50 - 11:50
Room: Ballroom 4-5
Biography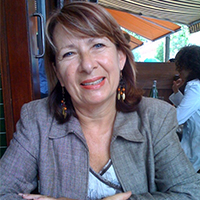 Bernadette Pinel-Alloul is an ecological scientist at the Department of Biological Sciences at the University of Montréal. She is member of the Interuniversity Research Group in Limnology (GRIL) and Québec Centre for Biodiversity Science (CSBQ). Her research aims to evaluate the importance of zooplankton in controlling ecosystem dynamics in freshwaters.
Dr Bernadette Pinel-Alloul and her team of students and collaborators have investigated since the seventies how multi-scale and multi-system environments control the structure and function of zooplankton communities in freshwater ecosystems. Using zooplankton as a model research, Pinel-Alloul explored how trophic states, anthropogenic disturbances, climate gradients in Canadian ecozones affect the abundance, assemblages and richness of freshwater zooplankton, and analysed emerging patterns and processes of community structure and diversity at a variety of scales in lakes, rivers and ponds. Her research offers a multi-faceted and a multi-scale way to examine zooplankton community structure combining the lens of taxonomic, functional and genetic approaches.
---
Robert Peters Award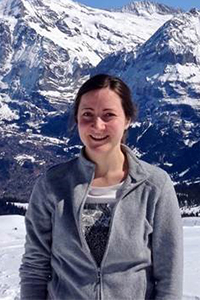 Award Announcement
Friday, January 4, 2019
10:45 - 10:50
Ballroom 4-5
Congratulations to Marie-Eve Monchamp.
Marie-Eve Monchamp received her Ph.D. in 2017 from the Swiss Federal Institute of Aquatic Science and Technology (Eawag) and the Swiss Federal Institute of Technology Zurich (ETH Zürich). She completed her Master's in Aquatic sciences at Université de Montréal (UdeM) in 2013 and her undergraduate studies in environmental sciences at Université du Québec à Montréal (UQAM). Marie-Eve's current research focuses on using DNA-based methods in paleolimnology to investigate long-term changes in the structure and biodiversity of planktonic communities impacted by human activities.