Jared
My experience in this study is marked by the progression of being a patient on dialysis, then a post secondary transplant, pun always intended and appropriate considering my first transplant was at seven years old and my second was in 2017. I was invited to participate in the Renal Community Photo Project and discovered I am halfway decent at film photography. This exacerbated my tendency to dive headfirst into things, and I now have about 70 film/ instant cameras — even after paring down last year.
For my day-to-day life, I try to find more opportunities to take pictures than I did prior to starting this project. I suppose that's the point.
I chose this picture (of South Street Hospital) because I used to dialyze there when I was a kid, and am now living back in the same area. As it seems that time is a flat circle, quite unlike the earth.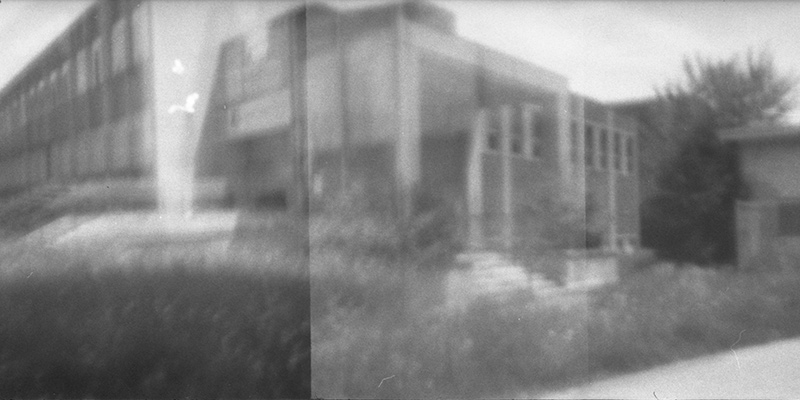 ---
Dennis
It was a surprisingly good experience because it helped me focus on the things that really matter.
(Making these images) helped me realize that in spite of my kidney condition, life is still good. I also think it has affected what I do, because every day is precious and not to be wasted. I chose a picture of my granddaughter for that reason. That makes her special to me because I also was the eldest grandchild. Much of what I do at this stage in my life I do with my grandchildren in mind. In a sense, our family's hopes and dreams rest on her.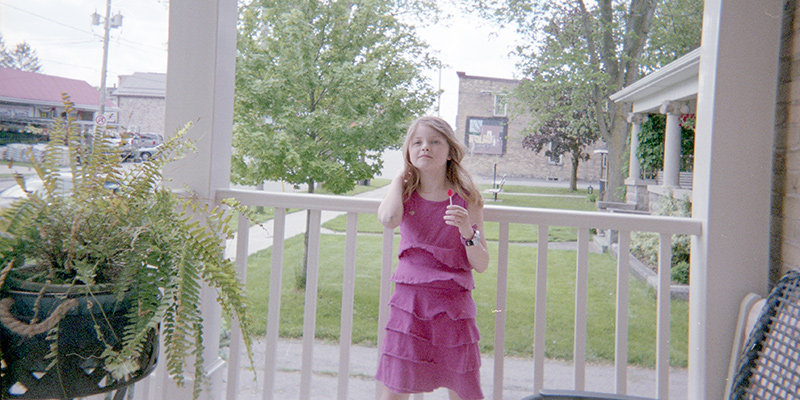 ---
Pam
The photography project was fun for my family. They loved the Polaroid camera. For me, the project helped to consider what exactly my supports are — family, friends and community. Kind of like counting your blessings. There are many.
(This project) opened my eyes to how fragile life is. How pervasive kidney disease is in my people. The little girl in my pictures has lost her grandmother, great-grandmother and aunt all to kidney disease. I pray that this will not be her life. I try to be more aware of how I treat people, especially those who care for me.
A picture of my partner Glenn and I at the beach on a sunny day. Glenn is Sam, my greatest support for 30 + years. My journey of failing health has not been easy but he has been there for me, our kids and our grandkids. His greatest gifts to me are his sense of humour, always finding the light side of things, his acceptance of my situation and the reality to be able to deal and get on with things. To do what needs to be done with care and tact. This helps our family function with a great degree of normalcy. So important to our children and grandchildren. Keeping traditions going. Always making memories.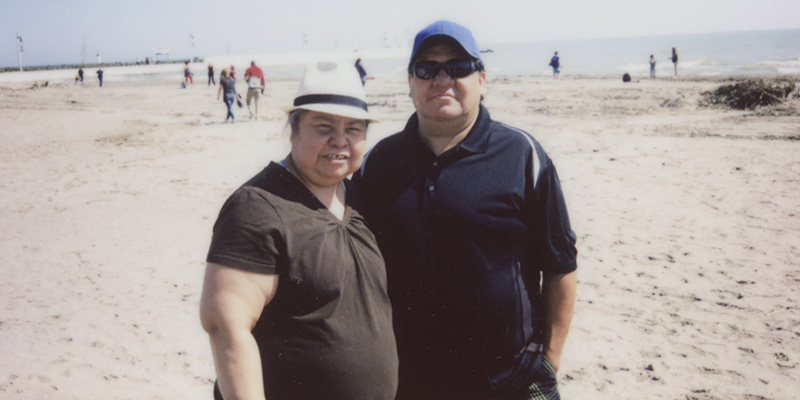 ---
George
Photography has played a great role in my life. It turned from a hobby to my occupation. I enjoy imaging and sharing my photos. Daily we are bombarded with multimedia from TV, tablets, phones, so many mixed messages. I try not to put much planning into capturing images. I prefer to be opportunistic and random. I try to show what is out there. Sometimes the background is just (as) important as the subject.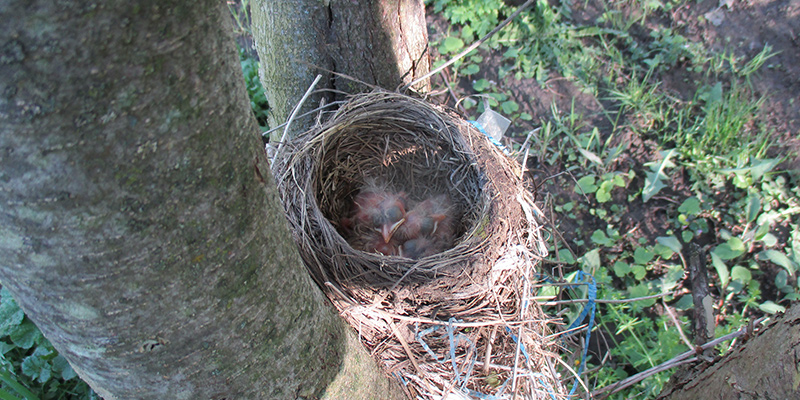 ---
Tony
I had a very rewarding experience doing this exercise. I feel this opportunity helped me realize how well we can operate even with serious problems. Looking back at these pictures makes one realize how lucky we are and what a laid out plan can do to improve life even with three days a week set aside for dialysis.
My favourite image is the sunrise from the boat on Lake Erie. We are on the way to pickerel habitat and are expecting to catch our limit! The next few pictures show us fishing, catching and cleaning the fish (eating is also important.)
My cat pictures are also very important to my well-being as she is like a dog and acts like one. I also credit the cat for my wife's attitude and feelings through stage four bladder cancer.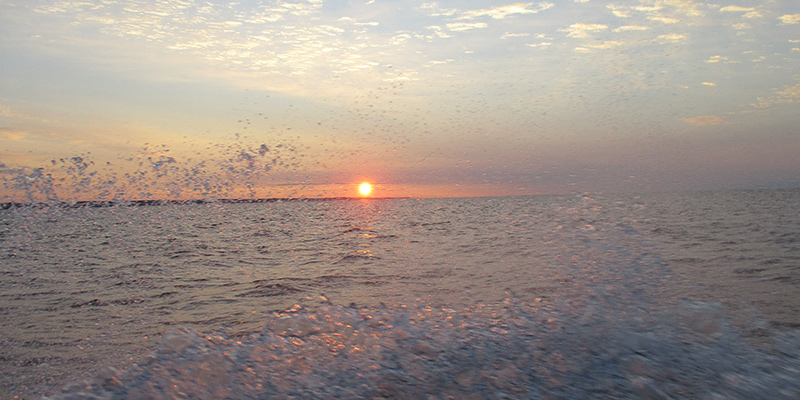 ---
Hani
My experience in this study was entertaining and fun. Making these images made me think about how even though there are a lot of other people who are doing better than me in whatever it is, I (without being selfish), am doing better than others. I chose to capture an image of an acquaintance with a prosthetic leg doing carpentry work because it shows no matter what the individual's situation or challenge is, they can overcome it if they choose to.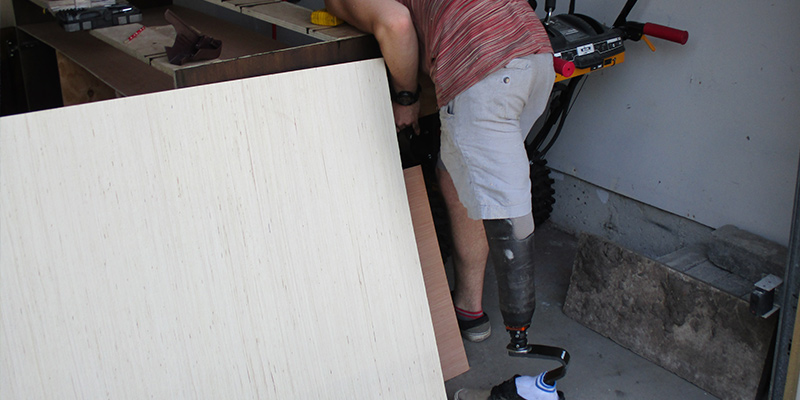 ---
Cathy
I do enjoy working with visual materials and the fact that I could use the cyanotype paper was interesting. Most people do not know about this type of paper and you don't see it often. I had to complete this work while the sun was shining in order to capture the objects. I loved the colouring of the white on blue that remained. This project was fun and helped to heighten my visual senses. As I needed to work with the sunlight to make the images, I found the process to be soothing and very relaxing.
In completing this project, I selected various objects that I had. While I was using them to project images, I found they brought back memories of my family. The objects have a great deal of sentiment and are meaningful, so using them in this way was a nice exercise. I tried transposing the images from some picture negatives to the paper but it just didn't work. It was a reminder that not everything works out the way you expect in your life. The objects that I selected from the dialysis unit are important because these items are crucial in maintaining health and treatment while on dialysis. I selected some figurines that belonged to my mother and grandmother. These brought back memories of the previous generations.
Looking after one's health while on dialysis requires a very regimented lifestyle so while participating in this study, I found that I could relax and enjoy the magic of the sun working with the objects.
The image was created by using my healing crystals. I have found the crystals helped me through some challenges during my life and while in treatment. Not only are the crystals rejuvenated by the sun, I found I was also re-energized. Working with them in this creative way was therapeutic.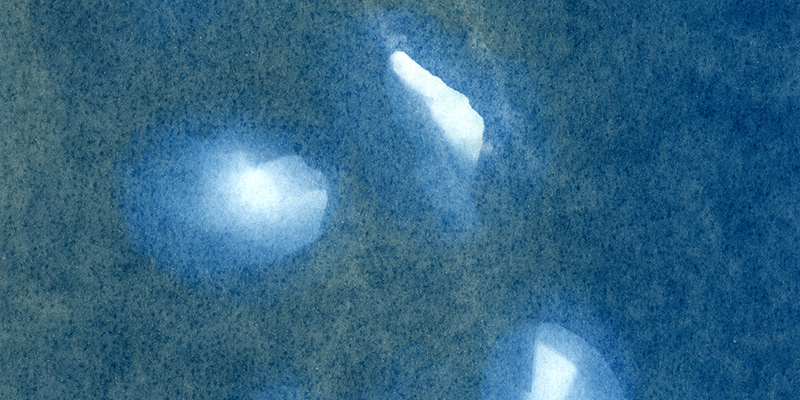 ---
Rob
Participating in this study was interesting, in the way that I was to take pictures that were interesting to me. It did not effect me in any way really. I am normally very aware of what is going on around me all the time, for safety reasons, as well as I notice things that others don't. I also am thinking things about what I'm taking pictures of in my head.
With the different photos, the effect on me was dependent on what photo I was taking, they were not all the same. I really did not think about anything in my day-to-day life as I don't get in that frame of mind.
The image that I took was in the cemetery with a deer in the background. This image I feel represented life in the truest form that people always want to deny. People always want bad things not to happen and when it does they either can't believe it happened or they want to deny it happening. This image cannot be denied as I feel it represents life in the truest sense.