If you could take only 24 photos to portray the most meaningful parts of your life, what would you take?
Your home? Your loved ones? Your pet? Or would you wait for the perfect sunset, a double rainbow, waves crashing into the shore? Or would you have someone take photos of you with your family?
And what if you couldn't instantly see, change or delete your photographs for a retake?
What 24 shots would you take?
With cameras on our phones, digital photography and sophisticated photo correction software, rarely do we ever consider limitations such as this.
Thirty-four dialysis patients considered these questions as they documented their lives as part of the Renal Community Photo Project.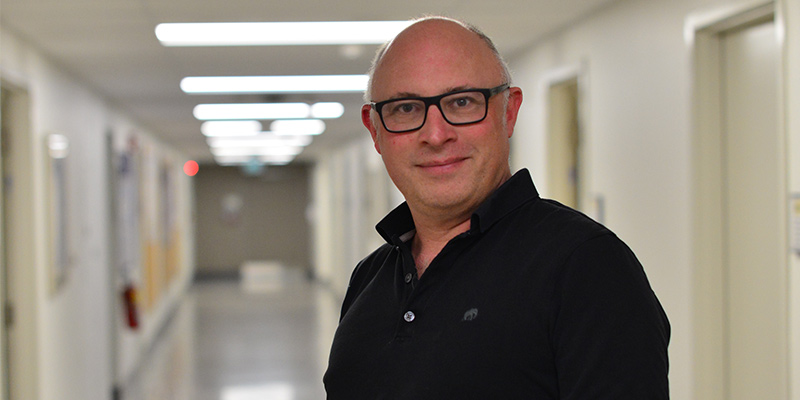 Dr. Christopher McIntyre
The Photo Project, led by Dr. Christopher McIntyre, engaged patients to use different types of cameras to share aspects of their lives with their clinicians.
Dr. McIntyre is a nephrologist and clinician scientist who is focusing aspects of his research on the harm that dialysis can have on the body. This includes understanding the damage it causes the organs and the stress it has on the cardiovascular system. Through research, Dr. McIntyre's team has come to understand that dialysis causes recurrent brain injury, having an impact on people's thought processes and moods. But they wanted to better understand how the damage that occurs in the brain affects the everyday lives of dialysis patients.
Dr. McIntyre also wanted to understand why some patients were experiencing depression, while others remained hopeful, outward looking and enjoyed rich lives even though they were experiencing similar physiological changes as those who were struggling.
"We needed to find a way to ask that question and listen to the answer," said Dr. McIntyre. "It clearly wasn't based on how long they were in the dialysis unit. So we needed a way to connect with them when they weren't at the dialysis unit; we needed to find a way to get a glimpse into their lives."
The team surmised that if they could understand where and how certain patients gained that resilience, it could it be transferable.
"We wanted to better understand so we could potentially inoculate that into those people who were struggling," said Dr. McIntyre.
They chose to use a visual approach to the research, and more specifically, photography rather than a narrative approach because of the universality of the process.
Because it has the capacity to communicate before, or beyond, spoken or written language, there are many existing medical studies that use photography. The emotional pull and power of photos is also quite remarkable because of the insights and avenues into experience that it can offer to researchers and participants.