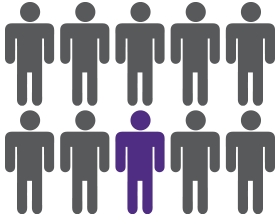 1 in 10 Canadians has kidney disease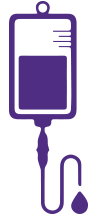 Nearly 49,000 Canadians are being treated for kidney failure. Of those, 57.5% are on dialysis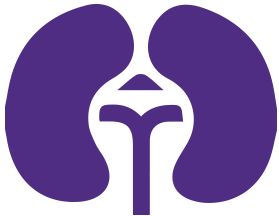 There were 1,771 kidney transplants performed in 2017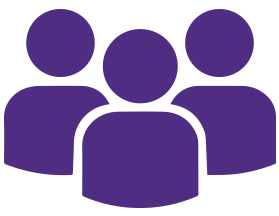 21,000 Canadians are living with a functioning kidney transplant
At least one healthy kidney is necessary for life.
When a person is healthy, the kidneys maintain a kind of internal equilibrium, filtering waste and excess fluid from the blood to ensure a healthy balance of water, salts and minerals. Without this balance, nerves, muscles, and other tissues in the body may not function properly. The small, fist-sized organs also release hormones to help control blood pressure, make red blood cells and promote bone health.
Most kidney diseases attack the organ's filtering units, called nephrons, and damage their ability to eliminate wastes and excess fluids. Symptoms are often silent in the early stages, and a person can lose more than 50 per cent of their kidney function before symptoms surface.
There is no cure for kidney disease.
Treatment options include proper diet and medications, dialysis, transplantation, and conservative care when a patient decides to let the disease run its natural course.
Dialysis is a process that removes excess water, solutes and toxins from the blood for people whose kidneys can no longer perform these functions naturally. More than half of Canadians being treated for kidney disease are on dialysis.
The treatment typically involves four-hour visits to a dialysis unit, three times per week.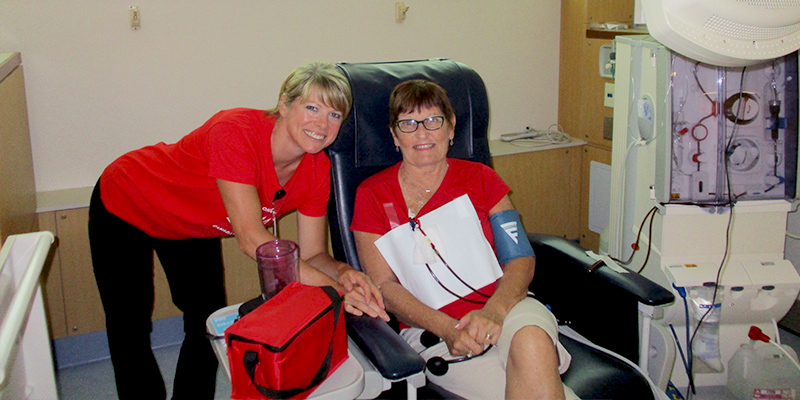 After years of managing her disease with medication, Elaine was on dialysis for only six weeks before receiving her first kidney transplant in 1986.
Soon after the transplant, she approached her doctor about having more children and was referred to the high risk pregnancy unit at St. Joseph's Health Care London. She gave birth to Sarah in 1993, and Nikki followed in 1994.
Having two babies strained Elaine's transplanted kidney. It lasted 10 years before starting to fail, and in 1996, she was back on dialysis.
She mostly remembers driving to and from the dialysis unit. "It took me about six weeks until I could trust myself to drive on my own to the appointments," she said. "Before that point, I depended on family members to get me there."
Elaine received her second transplant in January 1998. This one lasted nineteen years before it also failed.
She has been back on dialysis for almost two years now. She's waiting for a living donor, and remains optimistic about the future. "Right now, I'm feeling well enough to work full-time," she said. "That's a good benchmark for me."
Working as the Senior Development Manager for the Sarnia chapter of the Kidney Foundation of Canada, Elaine supports fundraising efforts, public awareness campaigns and patient advocacy. It's a role she's held for nearly 30 years.
"For the most part, this disease has had a positive impact. I'm able to help others going through it and meet so many inspiring people," she said. "I feel very fortunate."