Peter Lemon, PhD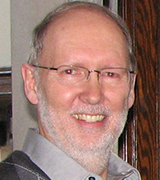 Professor
Room 411D, HSB
519 661-2111, 88139
plemon@uwo.ca
Education
PhD (Wisconsin-Madison)
MHK (Windsor)
BA, BPE (McMaster)
Academic Appointments
Director, Exercise Nutrition Research Laboratory
Supervising Graduate Students
Research Interests
Macronutrient (CHO, FAT, PRO) ingestion timing and exercise performance
Food supplements and health and/or exercise performance
Training and exercise performance
Exercise and body composition changes
Additional Information
Bandegan A, Courtney-Martin G, Rafii M, Pencharz PB, Lemon PWR (2017). Indicator amino acid-derived estimate of dietary protein requirement for male bodybuilders on a nontraining day is several-fold greater than the current recommended dietary allowance. J Nutr. 147:850-857. https://doi.org/10.3945/jn.116.236331
Olver TD, Reid SM, Smith AR, Lemon PWR, Laughlin MH, Shoemaker JK (2016). Effects of acute and chronic interval sprint exercise performed on a manually propelled treadmill on upper limb vascular mechanics in healthy young men. Physiological Reports 4(13): https://doi.org/10.14814/phy2.12861
Upshaw AU, Wong TS, Bandegan A, Lemon PWR (2016). Cycling time trial performance 4 hours following glycogen-lowering exercise is enhanced similarly with recovery non-dairy chocolate beverages vs chocolate milk. Int J Sport Nutr Exerc Metab 26: 65-70. https://doi.org/10.1123/ijsnem.2015-0056
Beaulieu K, Olver TD, Abbott KC, Lemon PWR (2015). Energy intake over two days is unaffected by acute sprint interval exercise despite increased appetite and energy expenditure. Appl Physiol Nutr Metabol 40:79-86. https://doi.org/10.1139/apnm-2014-0229
Stevens AW, Olver TD, Lemon PWR (2015). Incorporating sprint training with endurance training improves anaerobic capacity and 2,000 meter erg performance in trained oarsmen. J Str Cond Res 29:22-28. https://doi.org/10.1519/JSC.0000000000000593
Bandegan A, Castell L, Lemon PWR (2015). Amino Acids in Nutritional Supplements in Sport, Exercise and Health: An A-Z Guide (L Castell, SJ Stear, LM Burke, eds), Routledge, pp 47.
Foods & Nutrition, Brescia University College
Exercise Nutrition Research Laboratory - Director
Exercise Nutrition
Nutrition, Exercise and Wellness
Exercise Physiology
London West Community Recognition Award, 2017
Faculty of Health Sciences, Western University Certificate of Outstanding Teaching Award, 2016-17
Sports Hall of Fame Inductee (Athlete), Hamilton, ON Sports Council, 2013
Volunteer of the Year, London Sports Council, 2012
Weider Research Chair in Exercise Nutrition