Daniel Keir, PhD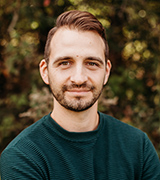 Assistant Professor
Education
Postdoctoral Fellowship (University Health Network, Toronto)
PhD (Western)
BSc, MHK (Laurentian)
Supervising Graduate Students
Research Interests
Aerobic exercise assessment prescription, and training
Respiratory, cardiovascular and metabolic control during exercise
Mechanisms determining exercise (in)tolerance
Chemoreflex control of breathing and the circulation
Integrative regulation of the sympathetic nervous system
Additional Information
My integrative cardiorespiratory research lab studies how the cardiovascular, respiratory, sympathetic and muscle metabolic systems respond, interact and adapt to environments, activities, and conditions that challenge oxygen availability and carbon dioxide removal in health, chronic disease and across the lifespan. Of specific interest are integrative physiological responses to exercise, hypoxia (low O2), hypercapnia (high CO2), and their combination.
Research objectives are to discover and explain mechanisms of human physiology and to apply this knowledge to understand and correct illness using strategies that optimize physical performance and health. Four key areas of interest are:
Elucidation of mechanisms associated with circulatory, respiratory and metabolic control in health and their dysregulation in chronic disease
Understanding of how these control systems respond to acute and chronic exercise interventions in both healthy and diseased states
Design of individualized exercise training strategies that improve performance and reduce disease risk in the lives of young and older adults and chronic disease patients in whom exercise intolerance is a major symptom
Advancing aerobic exercise assessment, prescription, and training practices
Please click here for current undergraduate, MSc, and PhD training opportunities.
A comprehensive list of publications is available through Google Scholar and PubMed.
Iannetta D, Inglis EC, Pogliaghi S, Murias JM, & Keir DA (2020) A "step-ramp-step" protocol identifies the maximal metabolic steady state. Medicine and Sciences in Sports and Exercise (ahead of print).
Keir DA, Badrov MB, Tomlinson G, Notarius CF, Kimmerly DS, Millar PJ, Shoemaker JK, & Floras JS (2020) The influence of sex and age on muscle sympathetic nerve activity in normotensive adults Hypertension. 76(3):997-1005.
Iannetta D, Inglis EC, Mattu AT, Fontana FY, Pogliaghi S, Keir DA & Murias JM (2020). A critical evaluation of current methods for exercise prescription in women and men. Medicine and Sciences in Sports and Exercise. 52(2):466-73
Keir DA, Duffin J, Millar PJ & Floras JS. (2019) Simultaneous assessment of central and peripheral chemoreflex regulation of muscle sympathetic nerve activity and ventilation in healthy young men. The Journal of Physiology 597(13):3281-96.
Keir DA, Pogliaghi S, & Murias JM. (2018) The respiratory compensation point/deoxy-BP are valid surrogates for critical power/maximal lactate steady-state Medicine and Sciences in Sports and Exercise. 50(11):2375-78.
Keir DA, Kowalchuk JM, Paterson DH, & Murias JM. (2018) Using ramp-incremental V̇O2 responses for constant-intensity exercise selection. Applied Physiology, Nutrition, and Metabolism. 43(9):882-92.
Keir DA, Fontana FY, Robertson TC, Murias JM, Paterson DH, Kowalchuk JM, & Pogliaghi S. (2015) Exercise intensity thresholds: Identifying the boundaries of sustainable performance. Medicine and Sciences in Sports and Exercise. 47(9): 1932-40.
Exercise physiology
Respiratory physiology
Cardiovascular physiology
Skeletal muscle metabolism
Integrative physiology
Canadian Society for Exercise Physiology (CSEP) – member since 2010
American Physiological Society (APS) – member since 2020