Matthew Heath, PhD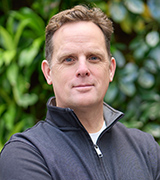 Professor
Education
PhD (Waterloo)
MSc (McMaster)
Academic Appointments
Supervising Graduate Students
Integrative Biosciences
Psychological Basis of Kinesiology
Research Interests
Brain health and plasticity associated with exercise

Executive function, mild traumatic brain injury and neurodegenerative disease

The visual control of eye and limb movements

Multisensory interactions between acoustic, proprioceptive and visual information
Additional Information
Colino, FL, Heath, M., Hassall, C.D., & Krigolson, O.E. (2020). Electroencephalographic evidence for a reinforcement learning advantage during motor skill acquisition. Biological Psychology. 151, 107849
Campbell, J., Rossit, S., & Heath, M. (2019). No vertical visual field asymmetry in online control: Evidence from reaching in depth. Motor Control. 23, 171-188.
Dirk, K. L., Belfry, G. R., & Heath, M. (2019). Exercise and executive function during follicular and luteal menstrual cycle phases. Medicine and Science in Sports and Exercise. 52, 919-927.
Petrella, A. F., Belfry, G., Heath, M. (2019). Older adults elicit a single-bout post-exercise executive benefit across a continuum of aerobically supported metabolic intensities. Brain Research. 1712, 197-206.
Heath, M., Petrella, A., Blazevic, J., Lim, D., Pelletier, A., Belfry, G.R., (2018). A post-exercise facilitation of executive function is independent of aerobically supported metabolic costs. Neuropsychologia. 120, 65-74.
Heath, M., Shellington, E., Titheridge, S., Gill, D. P., & Petrella, R. J. (2017). A 24-week multi-modality exercise program improves executive control in older adults with a self-reported cognitive complaint: Evidence from the antisaccade task. Journal of Alzheimer's Disease. 56, 167-183.
Scientific Membership
Société Canadienne D'Apprentissage Psychomoteur et de Psychologie du Sport (SCAPPS)
Society for Neuroscience
Vision Sciences Society
Grant Review Membership
Natural Sciences and Engineering Research Council of Canada: Scholarships and Fellowships
Canadian Space Agency/ National Aeronautics and Space Administration: Life Sciences Panel
Editorial Membership
Experimental Brain Research
Frontiers in Movement Science and Sport Psychology
Journal of Alzheimer's Disease
Down Syndrome Quarterly
Introduction to Psychomotor Behaviour
Movement Neuroscience
Cortical Control of Human Movement