Bob Barney, PhD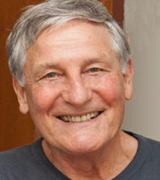 Professor Emeritus
Room 3197, TH
519 661-2111 x82340
rkbarney@uwo.ca
Google Scholar
Research In Profile
Professor Bob Barney arrived at Western in 1972 as Director of Athletics in the new Faculty of Physical Education, after having spent 10 years at three different universities in the United States. In 1979 he left administration to turn his full attention to teaching, research, and service in the Faculty. An American citizen of New England heritage, he is a veteran of the Korean Conflict, serving four years in the United States Air Force as an Atomic Armorer, seeing service in Nuclear and Thermonuclear testing operations in the western United States and the South Pacific. He took three degrees from the University of New Mexico (BS-1959, Ms-1963, PhD-1968), where, as an undergraduate, he was a three sport intercollegiate athlete—football, baseball, and swimming. In 1989 he established the International Centre for Olympic Studies at Western as well as its scholarly journal, Olympika. Specializing mainly in Olympic research, professor Barney has published well over 300 scholarly items: books, peer reviewed articles, chapters in anthologies, proceedings papers, reviews, and abstracts. In 2017 he was awarded a Doctor of Laws, Honoris Causa from Western University. He continues to teach sport history-related graduate courses at Western University, as well as supervising Master's and PhD student theses and dissertations.
Articles in Peer-Reviewed Journals
Robert K. Barney, "The Politics of Bidding for Olympic Games: The Case of the `Let Denver Vote Yes' Initiative," Olympika: The International Journal of Olympic Studies, Vol. 28 – 2019, pp. 65-81
Robert K. Barney and Riley Nowokowski, "A Canadian Distinction of Note: Labatt Memorial Park, Baseball History's Oldest Continuously- Operating Baseball Precinct," Ontario History, Vol. CXIII, No. 2, Autumn 2021, pp. 127-150. Winner of the 2021 Ontario History Society's Riddell Award for the best article on an Ontario history theme published in the 2021 editions of Ontario History (OH)
Robert K. Barney, "Edward Archibald and the Political Symbolism of the 1908 Olympic Games," Olympika: The International Journal of Olympic Studies, Volume 25 - 2016, pp. 88-107.
Robert K. Barney and Michael H. Heine, "`The emblem of one united body . . . one great sporting Maple Leaf': The Olympic Games and Canada's Quest for Self-identity," Sport in Society (Special Issue: The British World and the Five Rings: Essays in British Imperialism and the Modern Olympic Movement), Vol. 18, No. 7, September 2015, pp. 918-834.
Robert K. Barney, "`One Great Sporting Maple Leaf ': Bobby Kerr and the Debut of a Canadian Symbol," Journal of Olympic History, Vol. 22, No. 3, 2014, pp. 49-55.
Visit Google Scholar for a comprehensive list of publications.
Fabian, Thomas (2021). PhD, Kinesiology.
van Waas, Courtney (2019). PhD, Kinesiology.
Winders, Jason (2016). PhD, Kinesiology.
Goldstein, Jordan (2015). PhD, Kinesiology.
Silva dos Santos, Doiara (2015). PhD, Kinesiology.
Mao, Wenshuai "Sunny" (2015). PhD, Kinesiology.
Congello, Bradley (2014). PhD, Kinesiology.
Rice, Andrew (2021). MA, Kinesiology.
Keles, Oguzhan "Ozzy" (2021). MA, Kinesiology.
Nagel, Evan (2014). MA, Kinesiology.
Visit Scholarship@Western for a list of completed student theses and dissertations in the repository.
Additional Information
International Centre for Olympic Studies
North American Society for Sport History
School of Kinesiology, International Centre for Olympic Studies, Namesake of the newly-established Robert Knight Barney Lecture Series, deliverer of its initial annual address: "John Howard Crocker: Western's First Olympian." (2022)
Winner of the 2021 Riddell Award of the Ontario Historical Society for the "Best article of the year on an Ontario history theme published in the Society's scholarly journal, Ontario History (Vol. CXIII, No. 2, Autumn 2021, pp. 127-150) – "A Canadian Distinction of Note: London, Ontario's Labatt Memorial Park, Baseball History's Oldest, Continuously- Operating Precinct" (with Riley Nowokowski). (2021)
Center for Sociocultural Sport and Olympic Research (CSSOR) Distinguished Leadership Award, State University of California - Fullerton. (2020)
Name-sake of the newly established Robert Knight Barney Graduate Student Essay Award of the Biennial Symposia of the Center for Sociocultural Sport and Olympic Research, California State University - Fullerton. (2019)
Inducted into the Western University Mustang Sports Hall of Fame. (2019)
Received the NASSH Service Award for "exceptional lifetime contributions to the North American Society for Sport History". (2017)
Conferred with the degree Doctor of Laws (LLD), Honoris Causa, Western University, 17 June 2014. Rendered the Convocation Address: "The Fruits of Your Roots," at Western University's 303rd Convocation. (2014)
Convention Manager/Co-Manager of 13 International Sport History Conferences/Symposia
Executive and Editorial Board membership of several Sport History organizations and journals