Bob Barney, PhD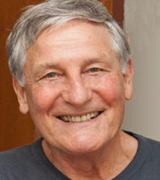 Professor Emeritus
Education
Supervising Graduate Students
Research Interests
History of the Modern Olympic Games
History of Olympic Commercialism
Canadian "nation-bulding" through the Olympic Games
Additional Information
Barney RK & Segrave JO. (2014). From Vision to Reality:  The Pre-History of NASSH and the Fermentation of an Idea. Journal of Sport History, 41, 3 (Fall), 381-400.
Barney RK. (2014). 'One Great Sporting Maple Leaf':  Bobby Kerr and the Debut of a Canadian Symbol. Journal of Olympic History, 22, 3, 49-55.
Barney RK. (2015). Review of The 1912 Stockholm Olympics:  Essays on the Competitions, the People, and City (Leif Yttergren and Hans Bolling, eds.), in Sport History Review, 46, 1, 211-212.
International Centre for Olympic Studies
North American Society for Sport History
History of American Sport
Rethinking the Olympics
Sport, Exercise, and the Body in Western Culture
2010 - The Pierre de Coubertin Award, conferred by the International Society of Olympic Historians "for lifelong and dedicated historical work on behalf of the Olympic Movement"
2008 - Conferred with Honorary Lifetime Professor, Capital University, Beijing, People's Republic of China
2003 - NASSH (North American Society for Sport History) Lifetime Achievement Award for "contributions to the discipline of Sport History
2003 - NASSH Book of the Year Award for Selling the Five Rings:  The International Olympic Committee and the Rise of Olympic Commercialism (Salt Lake City, University of Utah Press, 2002)
2002 - Elected into the University of New Mexico Lobo Sports Hall of Fame
2001 - Elected International Fellow, European Academy of Sport History
1997 - Awarded The Olympic Order by the International Olympic Committee for "outstanding merit in the cause of world sport"
1997 - Elected Lifetime Honorary Member, Canadian Olympic Association
1992 - Founder and Editor, Olympika:  The International Journal of Olympic Studies
1991 - Elected President, North American Society for Sport History
1990 - Elected International Fellow, American Academy of Kinesiology and Physical Education
1989 - Founding Director, International Centre for Olympic Studies
1985 - Awarded the University of Western Ontario Pleva Gold Medal for Excellence in Teaching
1972 - Conferred with the Annual University of New Mexico Professional Promise Award
1968 - Elected Fellow, American College of Sport Medicine
Convention Manager/Co-Manager of 13 International Sport History Conferences/Symposia
Executive and Editorial Board membership of several Sport History organizations and journals