Scholarship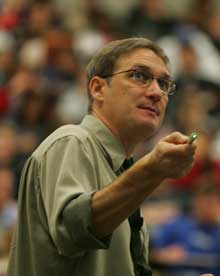 My scholarly interests are in various aspects of the higher educational enterprise in science. 
I've done some survey research to identify a common curriculum among introductory genetics courses in Canada.
Haffie, T.L., Reitmeier, Y.M. and Walden, D.B. 2000. Characterization of university level introductory genetics courses in Canada.  Genome 43:152-159.
Since the mid-2000's I have been active locally, nationally, and internationally in the promotion of audience response technologies ("clickers") into higher ed classrooms.
Haffie, T.L. 2010. Broadcollecting: Using personal response technology to transform classroom interaction. In The Dynamic Classroom: Engaging Students in Higher Education, Catherine Black ed. Atwood, Madison, WI
I've collaborated with colleagues in the Teaching Support Center to investigate some of the effects of using clickers in class.
Dawson, D.L., Meadows, K.N. and T. Haffie.  2010. The Effect of Performance Feedback on Student Help-Seeking and Learning Strategy Use: Do Clickers Make a Difference?  Canadian Journal for the Scholarship of Teaching and Learning.  1 (1)
I've also coordinated a HEQCO-funded intervention in first year biology to study the impact of a new tutorial curriculum on student engagement and biological literacy.
Outside of Western I am a founding member and continuing contributor to the community of practice know as oCUBE  (Ontario Consortium of Undergraduate Biology Educators).
Kajiura, L., Smit, J., Montpetit, C., Kelly, T., French, M. and Haffie, T.  2013 Inter-Institutional Knowledge Mobilization: The Ontario Consortium of Undergraduate Biology Educators Model, Society of Teaching and Learning in Higher Education (STLHE) Annual Meeting, Sydney, NS, June