Visiting Ivey Undergraduate Exchange Students
Visiting Ivey Undergraduate Exchange Students
Ivey is pleased to host three exchange students for the Winter 2018 semester from Nigeria, Tanzania and Kenya. Learn more about these students below and find out what they had to say about what they have found really new, exciting or challenging so far at Western.
---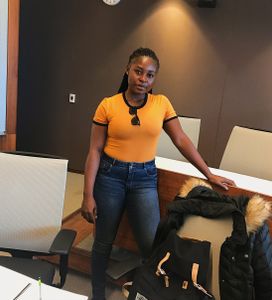 Name: Nwaenenwa Uzoamaka Princess
Nationality: Nigerian
Home Institution: All Nations University College
Course: Business Administration
Specialization: Human Resource Management
Interests: Travel, fitness and nutrition, photography, adventure, amateur singing, dance                                     
What have you found new?
The weather in London is quite different from Ghana or Nigeria, this is my first time being exposed to such intense cold. Coming from a place where it is warm almost all year round my first day in Canada reminded me of the deep freezer we had in my house. Good thing I came with an open mind because it helped me adjust to the weather really fast. Ivey life is great, although I am fairly new to class contribution, I can say it is not a challenge if you prepare before class. The challenge for me though had nothing to do with Ivey, surprise! It was figuring out how the buses worked because where I come from all you had to do was step outside and flag down a bus and you were on your way. But here they had numbers and schedules, all very confusing to me at first because if you were at the wrong bus stop you would miss your bus. And many times I was at the wrong stop, oops......
---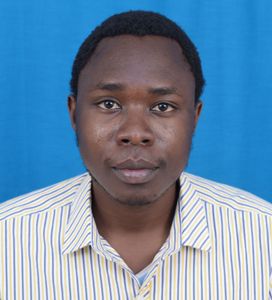 Name: Isaac Samson Ayengo
Nationality: Tanzanian
Home Institution: St Augustine University
Course: Public relations and Marketing Specialization: Marketing and Public relations
Interests: Technology, Reading Novels, Sports
Tell us about yourself
 I am a social entrepreneur who speaks three languages including English, Swahili, and French. I am interested in technology and how it can be used to identify and solve various problems in society. I graduated from St Augustine University of Tanzania with a bachelor's degree in Public Relations and Marketing, 2014-2017.   The thing that I find new in Ivey is how the career management team is able to coordinate with various companies to recruit Ivey students in their final year. Also, one thing that I find exciting is how the University is able to make entrepreneurial students dreams come to reality through PROPEL hub which helps to devise their business ideas and provides funding. 
---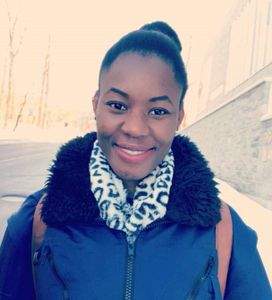 Name: Juliet Brenda Okoth
Nationality: Kenyan
Home Institution: Moi University, School of Business and Economics
Course: Bachelors of Business Management
Specialization: Finance and Banking with a minor in Accounting
Interests: Adventure, trying new things, peer counselling, cultural events, outdoor picnics
What fascinated you about the Ivey program?
The people; Ivey community is made up of very friendly approachable students, faculty members and staffs. I found that very welcoming and very heart-warming. It gives an exchange student that sense of belonging.
The learning method. I am very impressed by the team learning system. The case method gives every student a chance to share their views and knowledge and to learn from each other as well rather than just from the professors alone.
The case learning method. It is an interesting method of learning but I have to admit my first two weeks were quite challenging. It took me a while to learn how to analyze cases for different courses and to gain confidence for class participation.