QES Program

The Queen Elizabeth Scholars (QES) program helps young Canadians grow into global citizens through international student exchange and civic engagement, while promoting Canada as a destination for the world's top talent and international research leaders.
Students and researchers selected for the scholarship program engage with communities across the globe, learn about cultures and create projects and actions that impact the world. They join a global community of Queen Elizabeth Scholars to share knowledge, exchange ideas, and collaborate on meaningful initiatives.
Current Opportunity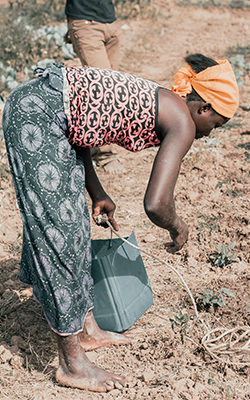 In 2021, Western received $300,000 from the QES Advanced Scholars West Africa program to support doctoral researchers and postdoctoral scholars from eligible West African countries and Canada, to focus on research and scholarship in support of the United Nations Sustainable Development Goals (SDGs). The funding will enable the exchange of 11 Western scholars and 11 scholars from partner universities in Benin, Liberia, Senegal, Nigeria and Ghana.
Together, they will focus on issues of climate change and sustainable livelihoods to improve social development – including better health, gender equity, empowerment of disadvantaged groups, good governance of land resources, and enhanced knowledge of sustainable agricultural practices.
This program is currently receiving applications for outbound Western University students; and Post-Doctoral Fellows from Western University. 
MORE INFORMATION
---
Past QES Projects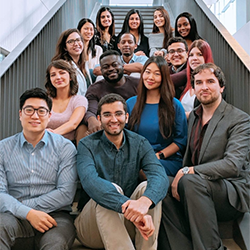 The Africa Institute at Western was first awarded QES scholarship funding in 2015. Since then, Western students have had the opportunity to take part in experiential learning experiences in Kenya, Uganda, Nigeria, Ghana, and Tanzania. In addition, several Faculties at Western have hosted graduate students from Kenya, Ghana, Nigeria, Rwanda, Uganda, and Tanzania enrolled through the Collaborative Graduate Program in Global Health Systems.
VIEW PROGRAM ALUMNI
---
The Queen Elizabeth II Diamond Jubilee Scholarships (QES) program is managed through a unique partnership of Universities Canada, the Rideau Hall Foundation, and Canadian universities. The QES Advanced Scholars West Africa program is made possible with financial support from the International Development Research Centre.
For more information on QES and to follow the activities of our Scholars please visit: https://www.queenelizabethscholars.ca/