August 17-31, 2012
Closing Reception Thursday, August 30, 6-8 pm
at the Artlab Gallery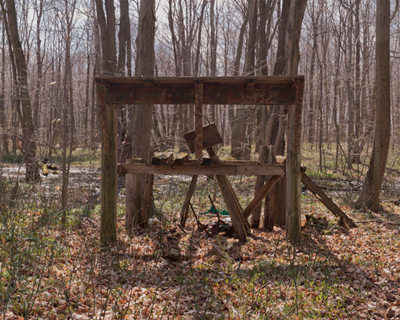 Neil Klassen's work draws from a fundamental interest in human beings and the conditions that determine and influence a sense of self and place on earth. Sometimes the Sun is Black explores points of intersection, such as the hole as a site of potential, and the idea of the ruin where reason and mishap, and past and present settle tensions of difference.
Neil Klassen is from Port Rowan, Ontario and holds a Bachelor of Fine Arts degree from OCAD U. Working in sculpture and photography, Neil is interested in environmental philosophy and seeks to convey tensions between vulnerability and aggression, innocence and seduction, and life and death. He has worked as a guest artist and teacher at institutions across Canada. Neil has exhibited at the Board of Directors Gallery in Toronto, the Lighthouse Theatre Artist Gallery in Port Dover, the Lynnewood Arts Centre in Simcoe, the SOVA Gallery in Windsor, the WKP Kennedy Gallery in North Bay, and the Whippersnapper Gallery in Toronto.