August 17-31, 2012
Closing Reception Thursday, August 30, 6-8 pm
at the Artlab Gallery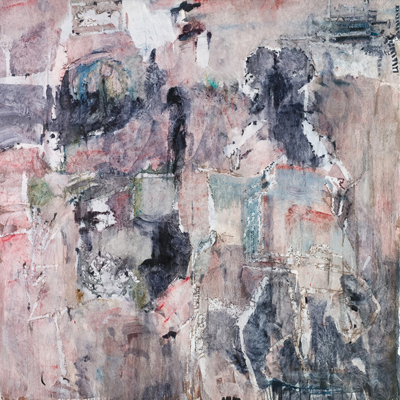 Kim Neudorf is concerned with how a painting might provoke a tactic of mimicry and invention wherein the subject positions of artist, art work, and viewer are caught up in each other. Her paintings attempt to lay out a lexicon – a call and response – where painterly events act as an invitation for viewers to extend this lexicon - socially, affectively, in criticism and in conversation.
Kim Neudorf is from Saskatoon, Saskatchewan and completed her Bachelor of Fine Arts degree from the Alberta College of Art and Design. In Kim's painting practice she explores how painting can continually articulate and mimic encounters with other bodies and other objects through gestures that risk their own daily exposure. Kim attended the Optic Nerve Thematic Residency at the Banff Centre in 2005 and was a semi-finalist in the 2011 RBC Canadian Painting Competition. She has exhibited widely in Alberta, and most recently at Art Mûr Gallery in Montreal, and Skew Gallery in Calgary. Kim has been published in akimbo, FFWD, shotgun-review.ca, Prairie Artsters, Hamilton Arts& Letters, and has written for Stride Gallery and Truck Gallery in Calgary.