News & Events
The Wall Street Journal reviews "Japan Sings - The Japanese Musical Film" at Japan Society, New York curated by Michael Raine.Read more
---
Film critic Christopher Bourne reviews "Japan Sings - The Japanese Musical Film" at Japan Society, New York curated by Michael Raine. Read more 
---
Geoffrey Williams presents at Society for Cinema and Media Studies Undergraduate Conference
Honors student Geoffrey Williams recently represented the Department of Film Studies at the
Fourth Annual Society for Cinema and Media Studies Undergraduate Conference 
at the University of Colorado, Boulder (April 14-16, 2016). The Society for Cinema and Media Studies is the leading scholarly organization in the United States dedicated to promoting a broad understanding of film, television and related media through research and teaching grounded in the contemporary humanities tradition. SCMS organizes an annual undergraduate conference, held in a different location every year, as an opportunity for young scholars to convene as professional colleagues and to present research. Proposals for papers, panels, workshops and screenings are evaluated and selected by a Program Committee with an eye towards promoting the best scholarship and creative work in the field of Cinema and Media Studies. The conference features undergraduates from across North American who present their scholarly work on cinema and media. The 2016 conference program showcased innovative research presented by 29 students from highly-ranked universities and liberal arts colleges such as the University of Iowa, Bryn Mawr College, Swarthmore, Grinnel College, Harvard College, and Washington University -  St. Louis. His paper was entitled "An Aesthetics of Resistance? Train Travel, the Autobahn and Antifascism in the DEFA Film 'The Gleiwitz Case'".
---
IFCO (The Independent Filmmakers Co-operative of Ottawa Inc.) Introduces
Filmmaker EH!
—Canada's Only National Mobile App for Emulsion Filmmakers.  
Learn more
---
The Globe and Mail, January 21, 2016
 Cameron Bailey, BA'87, Artistic Director of TIFF, comments on the current #OscarsSoWhite movement in The Globe and Mail.
---
Western News, October 06, 2015

Limina, the latest film by Florian Halbedl, BA'09 (Film Studies, Medical Sciences), left, and Joshua M. Ferguson, BA'09 (Film Studies), centres on an intuitive gender-fluid child named Alessandra.Read the full article
---
Western Film students take Best Short Documentary at Montreal Film Festival. Jayne Clarke, director, and classmates Sam McGuinness, Travis Pulchinski, Brad Capstick, and Angela Clemente won the prize for their film "Posted", a snapshot of Instagram celebrity Mina Gerges. View Film on Vimeo
---
"Mediated Worlds: Sociality, Publicness and Celebrity"
Professor Michael Raine presented a lecture at a two-week summer program sponsored by the Kadokawa Culture Promotion Foundation Media-Content Research Project in conjunction with the University of Tokyo. The annual summer program focuses on various aspects of Japanese popular media culture. The theme of the 2015 program was "Mediated Worlds: Sociality, Publicness and Celebrity" (http://kadokawa.iii.u-tokyo.ac.jp/summer_program/ and http://necs.org/node/105115).
The goal of this year's program was to better understand how media technologies have transformed the category of celebrity and fame in Japan to produce new modes of socially mediated publicness. Consumer-information society has given rise to a culture of celebrity, wherein fascination with stars, pop idols, and personalities has erased the distinction between the public and private lives of individuals, and produced a society wherein spectacle, self-promotion, and surveillance structure everyday life and politics.
This year's program focused on film, television, and social media. It examined socially mediated publicness in its many forms, including idols, voice actors, film stars, and television and net celebrities, also considering how audiences are organized into fan communities for the consumption of goods and services, how fan and social activities produce capital, and how public figures hold affective and social meanings for audiences and collaborators. In 2014, Professor Raine presented the paper "Character, Performer, Celebrity, Star: Popular Song Films and 1960s Media Mix" at the University of Tokyo summer program and in 2011 presented "Film as a Synthetic Art: Imitation, Copyright Infringement, and Masquerade in the Toho Film Musical" at the University of Tokyo Center for Philosophy. 
---
Small Cinemas at a Crossroads
Size matters – this is how one could capture in a slogan the ongoing research undertaken by several Film Studies faculty members, who focus on the opportunities and challenges faced by cinemas in small nations across the globe. But when is a nation or a cinema "small"? The cinema of small nations, says Professor Tobias Nagl, is usually understood as the film production of independent states with a population so small that their domestic market hardly supports the development of a homegrown film industry, making filmmakers either dependent on state funding, transnational co-production strategies or creative guerilla tactics.
After an international conference at Western in 2010 that explored these issues, Janina Falkowska, Tobias Nagl and Janelle Blankenship have now published two anthologies on the topic. Small Cinemas in Global Markets: Genres, Identities, Narratives, edited by Lenuta Giukin Janina Falkowska, David Desser, addresses aspects such as identity, revisiting the past, internationalized genres, new forms of experimental cinema, markets and production, as well as technological developments of alternative small screens. This anthology addresses the need to analyze the impact of small industries at local, regional, and global levels.
European Visions. Small Cinemas in Transition, edited by Janelle Blankenship and Tobias Nagl, examines the challenges cinemas in small European countries have faced since 1989. The volume explores how notions of scale and small cinemas relate to questions of territory, transnational media flows and globalization. Employing a variety of approaches from industry analysis to Deleuze & Guattari's concept of the "minor," contributions address the relationship of small cinemas to Hollywood, the role of history and memory, and the politics of place in post-Socialist cinemas. A prominent film critic in Germany has written that the "global reach of the editors and contributors" of European Visions is "impressive.
---
Film lovers and filmgoers can look forward to Western Undergraduate Film Society's annual Film Festival on Friday, March 27. The festival will be playing student made short films and awarding them for their efforts. Read more
---
Western News, October 30, 2014
On Aug. 13, 1961, the Berlin Wall was erected, thereby dividing overnight a city, families and dueling ideologies for the next 28 years. On Nov. 9, 1989, the world watched as jubilant crowds gathered on both sides of that Wall to celebrate the opening of its crossings. Germany's postwar division was over. To commemorate the 25th anniversary of the fall of the Berlin Wall, Western News asked five scholars to reflect on its meaning a quarter century out.
Written by Tobias Nagl, Film Studies
As our plane from Copenhagen was approaching the flat Berlin skyline on a sunny afternoon in July, we did not yet know the flight of the victorious German soccer team was scheduled to arrive from Brazil only a few minutes later. Once we had picked up our suitcases with clothes, baby toys and books for our sabbatical and entered the arrival hall of Tegel airport, the signs of athletic – and national – pride could hardly be missed: flags everywhere, children with painted faces, cheering girls in soccer tricots and a few men who already had one too many beers, waiting behind the barriers in eager anticipation of their heroes. Read more
---
Brent Holmes, The Western Gazette, May 17, 2014
A Western student has landed a job working as an intern at the biggest film festival in the world. Alissa Chater, a fourth-year film studies student, will be bumping shoulders with at the Cannes International Film Festival this month. Read more
---
Brent Holmes, The Western Gazette, April 3, 2014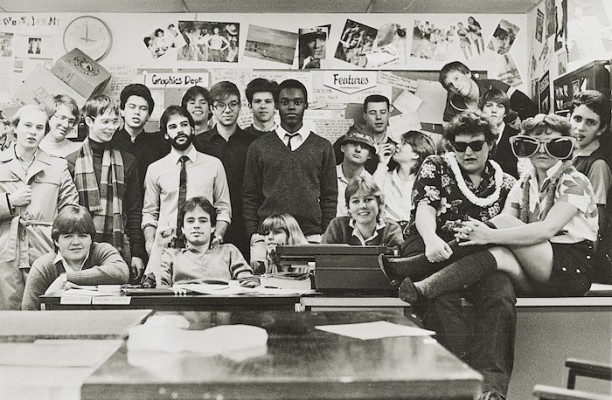 Last Friday night, Western graduate, Gazette alumnus and current director of the Toronto International Film Festival, Cameron Bailey, delivered a lecture on the development of a global brand for TIFF. It has been a long journey for Bailey, who started writing movie reviews for the Gazette in the 1980s. Bailey remembers the experience at The Gazette and how it got him where he is today. Read more
---
Have you been hearing about zombies seemingly everywhere lately? Well, good news, you aren't going crazy — it's actually happening.Zombies, who you may recognize as the mindless walking dead creatures who occasionally feast on humans, have penetrated popular culture to such an extent that they now garner university courses dedicated to them — even at Western. Read more
---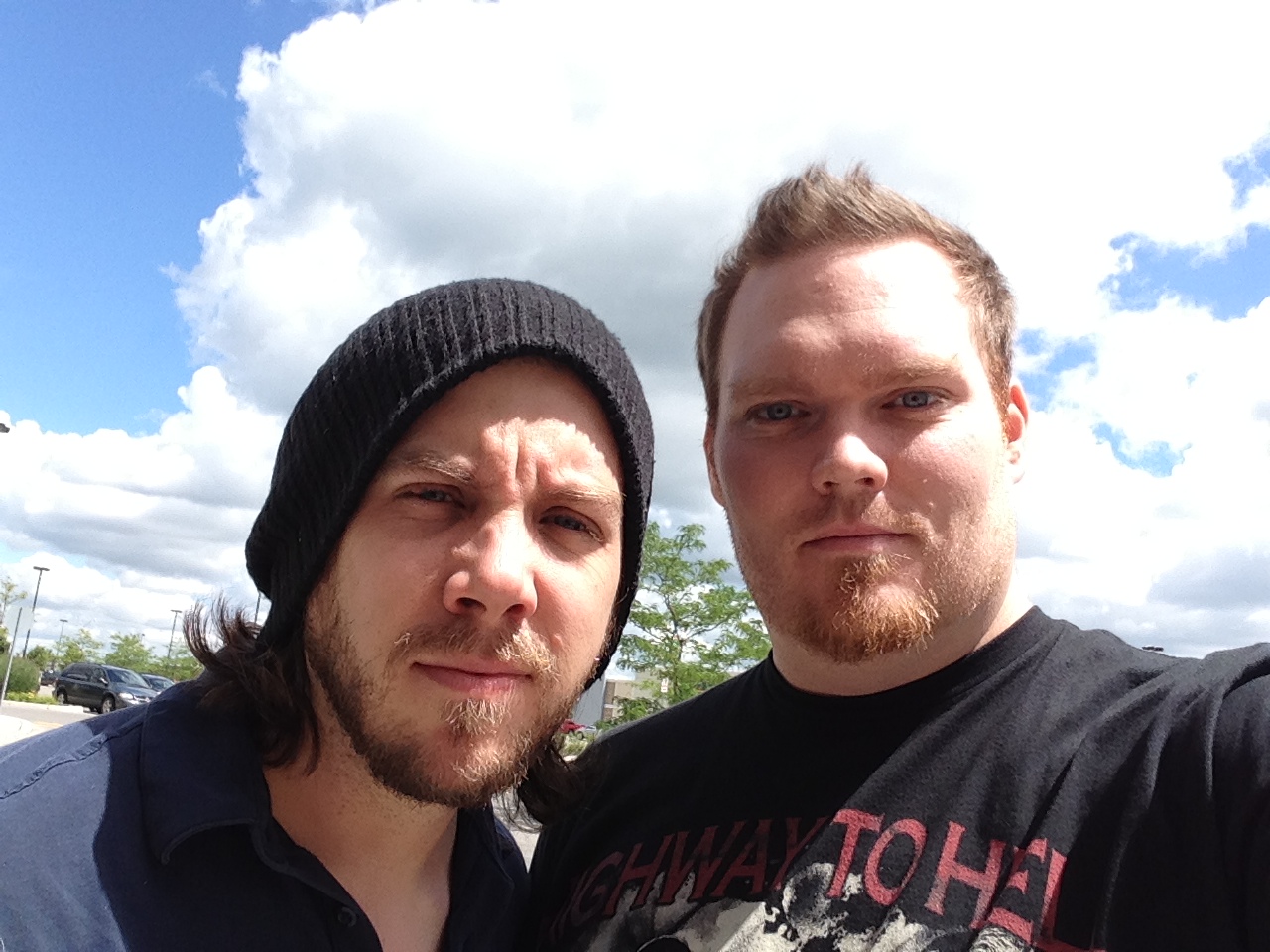 By Adela Talbot, Western News, August 7, 2013 
Video games have come a long way since Nintendo first dominated the market in the 1980s. Three decades later, Rob McCallum has plans to go a long way to document the Nintendo saga, all the while hunting for its classic games. Read More 
---
Jagiellonian University (Poland) honors Professor Falkowska with Habilitation Degree
Janina Falkowska, Professor in Film Studies, has been involved in international projects with Poland and other European countries for the past 15 years. She has participated in international conferences dealing with Europe and the European unification project and has developed a steady research relationship with the Jagiellonian University in Krakow, the oldest university in Poland. With the participation of the Jagiellonian University, she has organized conferences and workshops in Poland and Canada.
Her research interests involve not only cinemas in Poland and other European countries but also small cinemas in other geographical regions. Along this line, she has been involved in the organization of three international conferences on small cinemas in Canada, the United States and Romania. Together with David Desser and Lenuta Giukin, she has most recently edited a book Small Cinemas in Global Markets. Genres, Identities, Narratives.
To honor her great contributions to the promotion of Polish cinema abroad and to recognize her Full Professorship in Europe, in 2013 Professor Falkowska was awarded a habilitation degree by the Jagiellonian University at a lavish ceremony in the university's oldest Great Hall. The photograph on the left depicts this medieval ceremony.
---
by Adela Talbot, Western News April 12, 2012
Social media, the very tool that's brought the world together, is likewise responsible for worldwide alienation, according to one Western student. Read More
---
by Paul Mayne, Western News May 24, 2012
Nicole Cheese didn't know what she would discover when she looked through her camera's viewfinder. What she captured amazed even her. Offered by the Faculty of Arts & Humanities for the first time last semester, the third-year course Special Topics in Film Studies: Service Learning took students out of the classroom and into the community where they spent nearly four months at a number of community-based organizations. Read More
---
Is "Is a Cinema Studies the New M.B.A."
http://www.nytimes.com/2005/03/06/movies/is-a-cinema-studies-degree-the-new-mba.html?_r=0