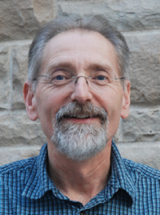 Dr. Philip C. Doyle, Ph.D.
Professor

Elborn College Room 2518
T: 519.661.2111 x 88942

 

 

 

 
---
Dr. Doyle is Professor and Senior Research Scientist in the Department of Otolaryngology Head and Neck Surgery, Schulich School of Medicine and Dentistry at the University of Western Ontario, London, Ontario, Canada.  He is also Professor of Rehabilitation Sciences, and Communication Sciences and Disorders, in the Faculty of Health Sciences at UWO.  He serves as the Director of the Voice Production and Perception Laboratory at UWO, as well as the Laboratory for Well-Being and Quality of Life in Oncology.  Dr. Doyle's work spans more than 30 years with a primary focus in the area of voice and voice disorders, voice production and its perception by the listener.  A large component of research is related to voice abnormalities secondary to treatment for laryngeal cancer.  Collectively, this body of research has a strong component related to disability and the social impact of changes in one's voice quality.

 

Dr. Doyle has supervised more than 80 graduate students (M.Sc. and Ph.D.) over his academic career and has mentored numerous medical students and surgical residents on a variety of projects.
Additional Links
Also from this web page:
Contact us
Elborn College
Room 2200
Univ. of Western Ontario
London, Ontario, Canada
N6G 1H1
T: 519.661.2111 x 80583
F: 519.850.2369
Email
Follow us on Twitter: @TwoLabs_UWO
Search Western with Google
Also of interest: