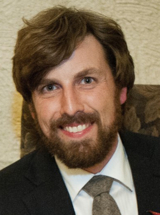 Adam M.B. Day, M.Sc.
Doctoral Candidate, Rehabilitation Sceinces

Elbron College Room 2200
T: 519.661.2111 ext. 80583

Email  |  Homepage  | Academia.edu

 

Research Interests: human-nature-health relationships, restorative environments, human-environment interactions, ICF, health and well-being, psychosocial oncology

 
---
Adam is a doctoral candidate in Rehabilitation Sciences. His research explores conceptualizations of human health and disability, and how our relationships with nature and the natural environment manifest across the health and disability continuum. In particular, Adam is interested in how we think about human-nature relationships relative to health and ill-health, and if the impact of disease and its treatment can be mitigated through connections with nature. Some of his current research includes attempting to promote restoration and improved well-being through human-nature connections during the process of treatment and rehabilitation for cancer.

Additionally, Adam works as a senior research assistant in the Laboratory for Well-Being and Quality of Life in Oncology, as well as the Voice Production and Perception Laboratory at the University of Western Ontario.  Adam also collaborates with surgical residents and faculty in the Department of Otolaryngology-Head and Neck Surgery, London Health Sciences Centre. In these contexts, Adam participates in research that explores well-being and quality of life issues in individuals actively being treated for head and neck cancers.

 

 


Additional Links
Also from this web page:
Contact us
Elborn College
Room 2200
Univ. of Western Ontario
London, Ontario, Canada
N6G 1H1
T: 519.661.2111 x 80583
F: 519.850.2369
Email
Follow us on Twitter: @TwoLabs_UWO
Search Western with Google
Also of interest: