About the Centre for Environment & Sustainability
Human activity can have complex and far-reaching effects on our fragile environment, creating a need for insightful environmental research and stewardship. In the 21st century, identifying environmental problems and developing and implementing sensible and practical solutions will increasingly depend upon research innovation and collaboration between industry, government, academics and communities. To this end, Western has created the Centre for Environment and Sustainability (CES), an interdisciplinary initiative supported by the Faculty of Science (host faculty), Faculty of Engineering and Faculty of Social Science, and other contributing faculties. The CES is home to the Undergraduate Environmental Science program, the Masters in Environment and Sustainability program and the Collaborative Environment and Sustainability program
Undergraduate
Graduate
MES Summer Co-op
Marching On: Western Alumna makes list of Top Sustainability Trailblazers
TSSS Contributor, March 26, 2015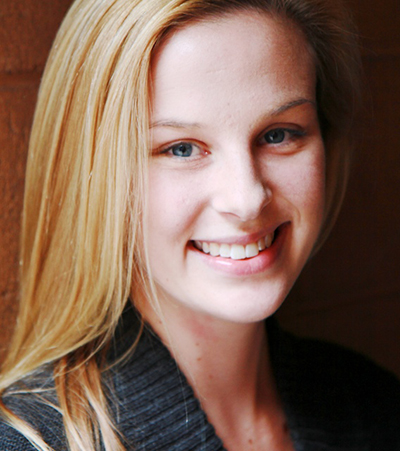 "I believe we can do better. Better means challenging the status quo until sustainability is the cornerstone to how we run our communities, businesses and governments. These changes inevitably encounter resistence. As sustainability leaders, our job is to embrace that resistance and propel positive change." - Andrea March, MES'11
The Toronto Sustainability Speaker Series (TSSS) and Corporate Knights, with sponsorship support from paper-products manufacturer Kruger Products, decided it was time to shine a light on Canadian youth who have demonstrated themselves as leaders of sustainable development by selecting the "Top 30 Under 30" entrepreneurs, activists, corporate professionals and students from a pool of 90 millenial nominees.
Making this list of impressive individuals is Western Alumna Andrea March who earned her Masters in Environment and Sustainability (M.E.S.) in 2011. While at Western, Andrea was a founding member of the Environment and Sustainability Society (E.S.S.), a group of graduate students interested in initiatives that engaged and encouraged the community outside the classroom in thinking about sustainability issues locally and taking action on a personal level. The first event was a public panel discussion on local and global sustainability, with a focus on food. Panelists included experts in microfinance, sustainable food production, sustainable development research as well as human and ecosystem health, food security and a sustainable living leader from the London community.
In the three years since graduating with the M.E.S. degree, Andrea has continued to contribute and "build her young career around supporting socially and environmentally responsible business practices. While working at the consultancy Innovolve Group, she brought together business and government leaders for the 2011 and 2012 Canadian Water Summit, which examines water risks across the country. While at Green Living Enterprises, she helped organize the annual Green Living Show. Today, she is manager of research and partnerships at RBC, where through the RBC Social Finance initiative she's supporting the growth of social entrepreneurship, impact investing and social finance in Canada."