Two new active learning classrooms added to WALS
Its been three years since the launch of Western University's first active learning classroom. The first active learning classroom (WALS-TECH UCC 66) was a high-technology-based classroom. To support collaborative learning, the classroom was built with 7 D-Shaped tables, whiteboards, movable chairs among other resources. Unlike the traditional classroom, students sit facing each other, and there is no front of the classroom. Additionally, students can project their work wirelessly from their devices unto screens in the classroom. Recognizing the benefits of this classroom, there have been substantial increases in faculty requesting to use the space each year. Hence, the number of faculty who are unsuccessful in booking the space for their classes continues to grow. In 2016 for instance, approximately 30% of faculty requests to use the space had to be denied due to unavailability.
In response to these increasing demands, Western added two new active learning spaces in the fall of 2017, bring the total number of active learning classrooms on campus to three. These new classrooms are in the FIMS and Nursing building (FNB), one of the University's newest buildings. WALS-TECH (FNB 2210) is the first of these classrooms. With a capacity to hold 50 students, this classroom is a direct replica of our first WALS-TECH classroom (UCC 66) (see Figure 1)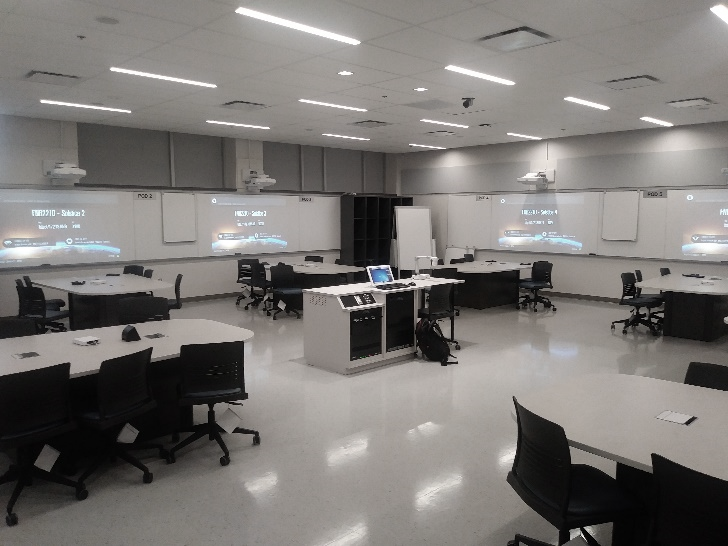 The second classroom WALS-FLEX (FNB 2220) is our first flexible learning classroom. Unlike the WALS-TECH classrooms, this classroom features less advanced technology. However, unique to this classroom is the ability to reconfigure seating arrangements to meet the pedagogical goals of instructors. Hence, the room is equipped with mobile furniture. Prior to the Fall 2017 term, Western's Teaching Support Centre conducted training sessions for faculty who booked the WALS-FLEX classroom. As well, we continue to train faculty interested in using our WALS-TECH classrooms.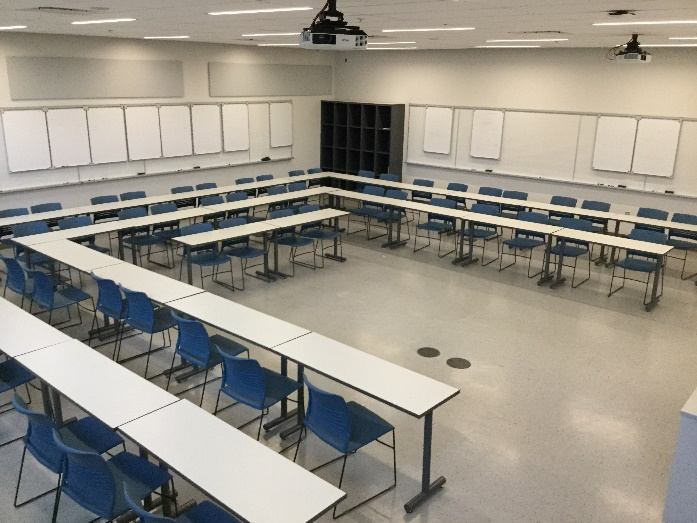 Detailed descriptions of these classrooms are available here.
If you are interested in touring any of these classrooms, please feel free to email us at wals@uwo.ca. If you would like to book any of the classrooms, please fill out a booking request form.