Premier Kathleen Wynne visits WALS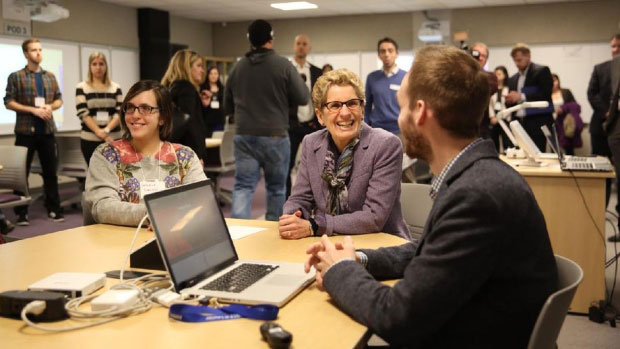 On Tuesday, January 13, Ontario Premier Kathleen Wynne visited WALS with the Hon. Reza Moridi, the Hon. Deb Matthews, Mayor Matt Brown, President Chakma, and other distinguished guests.
Wynne spoke with a number of instructors and students who showcased the innovative work they are doing with their classes in WALS. Wynne and distinguished guests also participated in active learning activities led by students.
For more coverage of Wynne's visit to WALS, please visit the links below.
"Wynne talks to Western students about educated workforce" (CTV News London)
"Premier visits Western, talks post-secondary education" (Katie Lear, The Gazette)