Successful WALS Open House & "Drop in and Explore" week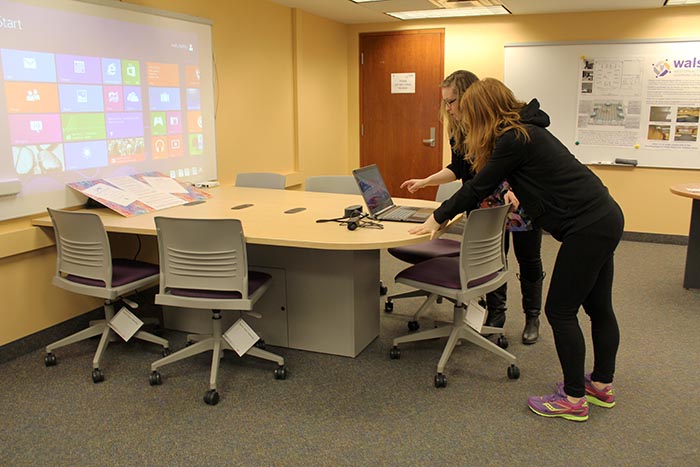 On April 14-17, the Teaching Support Centre hosted a successful Open House that introduced the university community to Western Active Learning Space (WALS). Over 60 students, faculty, librarians, instructional designers, and student services staff attended the Open House and "Drop in and Explore" events held throughout the week. Visitors had the chance to hear about the space's potential for hands-on collaborative learning and many brought their own devices to "hook up" and explore the technology in the model WALS classroom. Dr. John Doerksen stopped by on April 17 to explore the room, test out the technology, and view plans for the permanent WALS space, which is currently under construction in UCC 66 and will be completed in August. Instructors from a range of disciplines including biology, engineering, English, geography, applied mathematics, philosophy, journalism, nursing, medical science, and psychology were excited about the space's potential for active learning and expressed their interest in teaching in WALS next year. Many signed up for future WALS workshops, which will begin in May.
View some of the video feedback we received from students at our "Speaker's Corner" and make plans to stop by the Grand Opening of the permanent WALS space in UCC 66 in early September!