Construction begins on WALS 121!
Construction began in early March on WALS 121, the model WALS classroom in the Teaching Support Centre.
This is Room 121 in the Teaching Support Centre. The room is typically set up as a traditional classroom space with white boards and a projector that points to the front of the classroom. Student tables are aligned in rows. This space is now being converted into a model WALS classroom, WALS 121.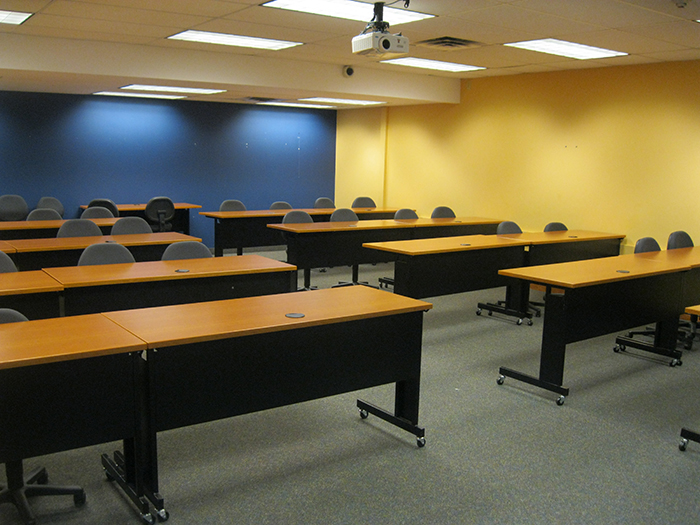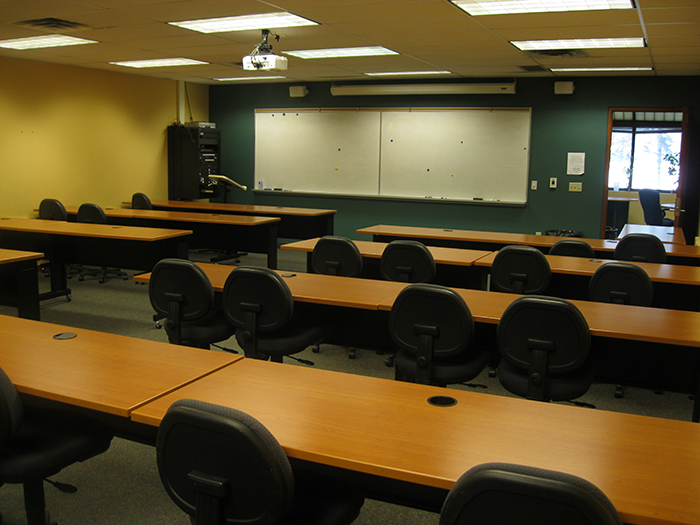 WALS 121 gets outfitted with a sleek white microphone: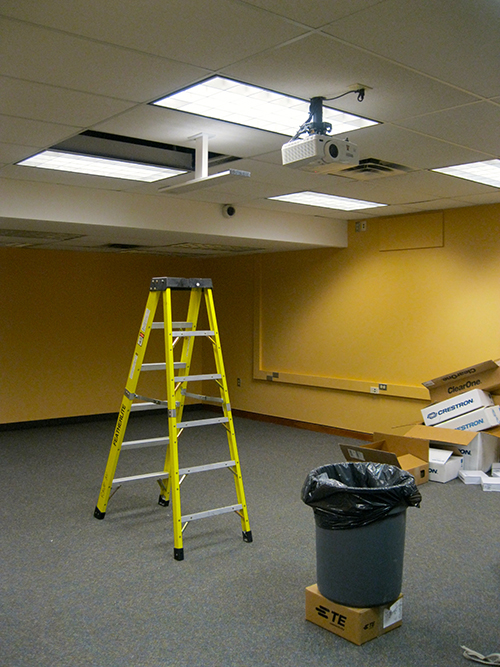 Each table will have a projector located above it. The projectors will project images onto whiteboards that will surround the room.