My Experience as an Intern at Ford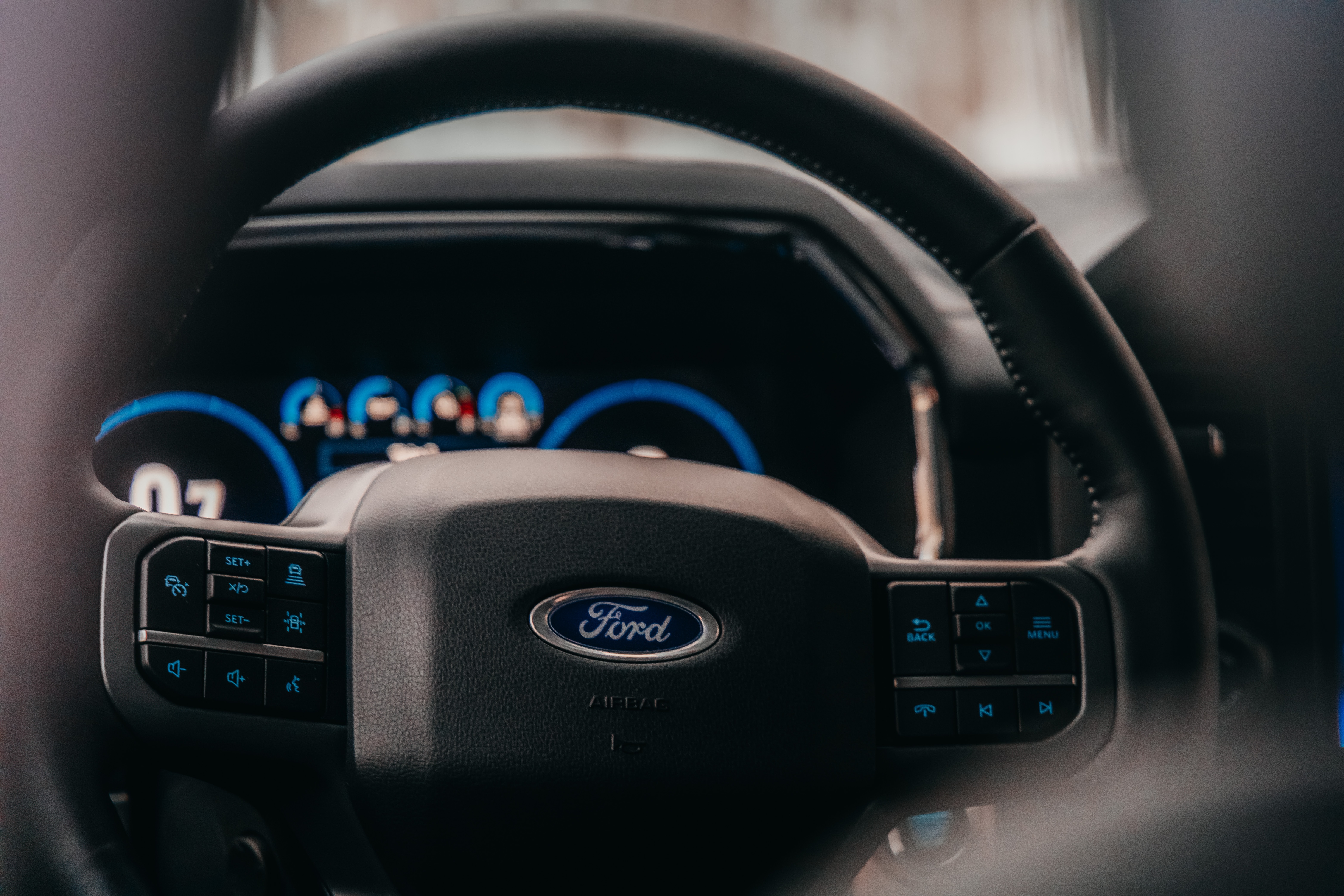 Written by: Olivia Gawronska
Photo Credits: Unsplash by Hans Isaacson; Olivia Gawronska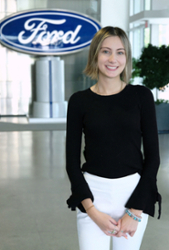 Student internships are a daunting topic, something that many people desire but little know how to attain. I became interested in this opportunity the moment I heard about my classmates' experiences while interning for a corporation in second year. However, after asking many questions, and subsequently hearing about the grueling application process, I quickly became intimidated and unsure of my abilities as a student intern. After a multitude of research, I discovered the Social Science Internship Program at Western, which eased the entire process of summer internships by providing necessary resources and making me feel confident in my abilities to apply and work for a company such as Ford.  
When applying for summer internships in late December 2021, my main goal was to find an internship that expands my theoretical knowledge of businesses and corporations that has developed during my studies of Business Management at Western. The application process may seem intimidating at first, once you believe in your qualifications and communicate to companies with confidence, the daunting procedure will become more manageable and encouraging.  
I can confidently validate that my experiences as a summer intern at Ford have not only enabled the achievement of my learning goals but have also taught me various additional skills. I was given numerous opportunities for growth during my time at Ford. My department was extremely welcoming and supportive in providing me with a multitude of resources for personal and professional growth.   
A learning outcome I intended to acquire from a summer position was the opportunity to learn how to step out of my comfort zone, and push myself to excel in areas I may not be experienced in. I was also specifically interested in developing stronger communication, teamwork, and problem-solving skills.  
I was able to expand my knowledge of business by gaining practical knowledge of how a Fortune 500 company operates at a micro level. Working for Ford, I was able to push myself to excel in areas I do not have much experience in. I have never been very knowledgeable about cars; this reality sparked anxiety for me before I began working, as I felt unsure in my abilities to perform effectively. However, this experience has taught me that in order to continue learning, we must step out of our comfort zones, and take each opportunity to grow through experiences.  
Examination of Work Experience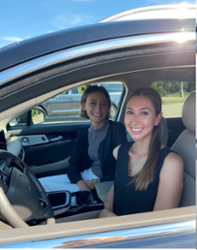 I was nervous to work in a corporate environment for the first time as I did not know what to expect. This experience has truly shown me that on the other side of self-doubt, there is growth. I feel so grateful to have been given the opportunity to expand my abilities, skills and knowledge. Having completed my summer internship, I feel much more comfortable in the application and job process as a student. I am confident in my abilities and skills, which will continue to develop past this internship experience.  
There were numerous instances over the course of my internship in which I succeeded and challenged in the workplace. I succeeded in work responsibilities as I made sure to ask questions when I was unsure of my task, I went out of my way to guarantee I was on the right track, and I managed my time effectively. By the end of the internship, I spoke to my manager who gave me feedback on my strengths throughout the summer; he believed that I was communicative, self-sufficient, confident, and determined in completing tasks. This feedback reassured me that my successes stem from my strong desire to do my best and be thorough in my work.   
Academic Development  
I am currently in fourth year, studying an honors specialization in Business Management and Legal Studies, along with a major in Criminology. My internship with Ford allowed me to gain practical experience of the business world and expand my theoretical knowledge of business management.  
During my time at Western, I have taken courses that have prepared me for this position such as contract law, organizational behavior, business law, and marketing. Throughout my internship, I learned about the importance and technicality of contracts through filing and updating dealer agreements. I also expanded on my knowledge of organizational behavior in learning the hierarchy when communicating to employees in a corporate setting and understanding how employees are affected by corporate culture. Finally, I was able to learn more about marketing and business law through the many opportunities to connect with other departments and learn about the company as a whole.  
This experience has truly allowed me to grow both professionally and personally. I have gained a multitude of skills and knowledge that will continue to positively impact my abilities in the professional environment. I am extremely grateful to have been given this opportunity and feel much more confident in my strengths and abilities.  
Working in a corporate setting requires confidence in your abilities in the professional environment. I believe that taking constructive criticism and feedback from your managers is extremely important during an internship. Before this experience, I considered constructive criticism to be negative, and an opportunity to discuss my shortcomings and inabilities as an intern. Now, receiving this kind of feedback is extremely beneficial and helps to improve my skills in the workplace. My desired learning outcome to enhance my teamwork skills changed throughout my internship. Although I was given numerous opportunities for teamwork with my fellow intern partner, I found that by the end of my experience, I was able to take the lead on many projects and direct others on what needed to be done. This learning outcome exceeded my expectation and is the most positive effect from my experience as this is an extremely valuable asset for future professional endeavors. Overall, when a student fully takes advantage of the Social Science Internship Program, the subsequent internship experience builds confidence in oneself, and provides numerous opportunities in expanding one's professional career. 
Read more about Olivia's experience 
---
Published on