The Tea on Being a Graduate TA
Podcast hosted by: Jalesa Martin and Elizabeth Mohler
In this episode of Accessibili-tea, Jalesa and Elizabeth sit down with Danica Facca, a PhD student in the Department of Health Information Science, who is also the Vice President Academic for the Society of Graduate Students at Western. In this episode, Danica tells us a bit about a program that she joined in first year that worked with children from low-income communities to promote activities that centered around health promotion. We learn that this led to her pursuit of a Health and Information Sciences degree, and how it became her passion project. 
Danica also told us about her role on the Society of Graduate Students (SOGS) at Western University - which is responsible for representing various graduate programs and advocating for graduate students. She notes that it's important to help make systemic shifts on campus that address the cultural knowledge gaps that exist within academia. In addition, Danica shared the opportunity that TA-ing presents in being a vessel for knowledge while guiding people and seeing them learn in real-time. She also speaks of the importance of seeking out accommodations that put her in the position to do the best for her students - and how she's grown comfortable in advocating for these accommodations. 
The episode ends with us chatting about challenges she faced and learned to navigate in her role as a TA throughout the years. Danica mentions that one thing she has gotten better at handling in the context of student feedback is showing students appreciation for their insights and thoughts, while giving them feedback that will make them a better writer that does not make them feel less than capable. 
To learn more about these topics in-depth, tune into the episode now! You can listen below or check it out on Anchor, Google Podcasts, Breaker, Radio Public, Spotify, or Pocket Casts. Stay tuned for the next episode!
Listen now...
Listen to more episodes: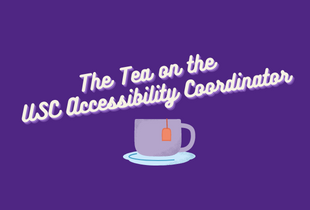 Jalesa and Elizabeth sit down and chat with Lauren Sanders, the USC Accessibility Coordinator.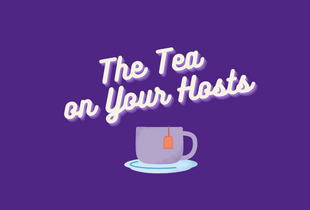 In this episode, get to know Jalesa and Elizabeth, the hosts of the Accessibili-tea podcast.
---
Published on