A Letter to Fellow Youth: A Call Out for Hope and Reflections on COP26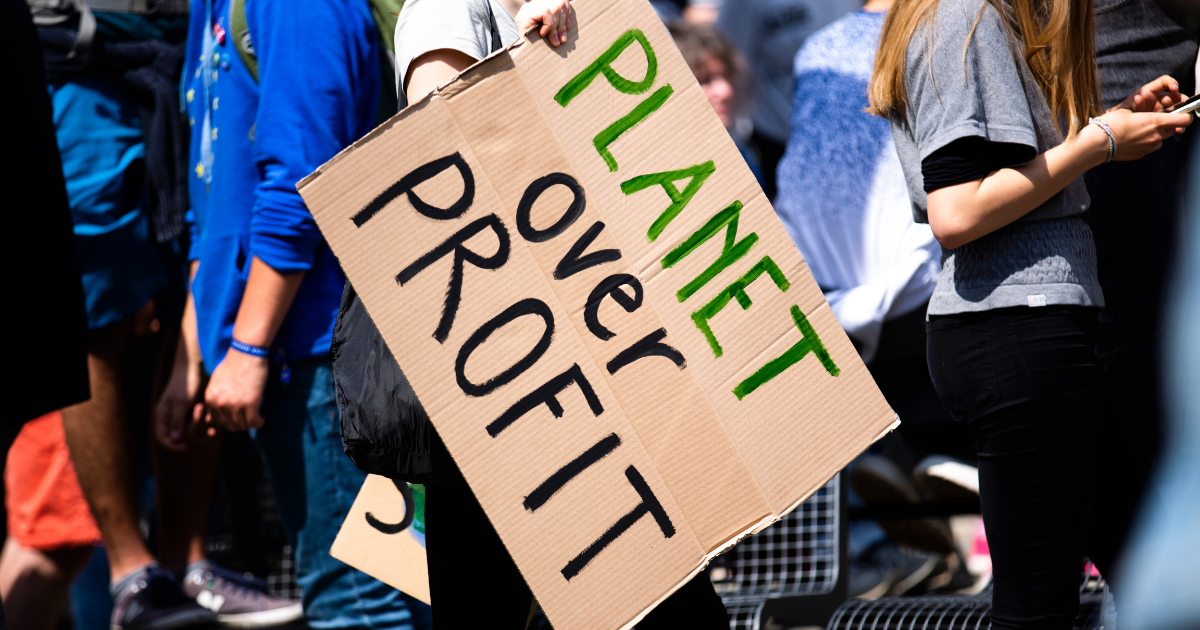 Written by: Christine Taylhardat
Photo by: Markus Spiske on Unsplash
Another year, another environmental conference. A similar gathering of world leaders who make promises that make us want to hope that our progress on reducing the effects of climate change is not so bad after all. If you're like me and are even somewhat concerned about the future on this planet, you might have heard about (or even read) the most recent Climate Change report by the Intergovernmental Panel on Climate Change (IPCC). You may have also contrasted this with the recent global climate summit COP26 (the 26th annual Conference of the Parties) and the decisions made by world leaders.
Given the urgency of the climate crisis, as highlighted by the IPCC sixth assessment report, I think it is important to talk about this summit. Many experts have provided their opinions on this conference in the last few weeks, and full disclosure: I'm not an expert in international politics or even on environmental problems. I'm just providing my point of view as a student in the hopes that others will start thinking more about this as we are, after all, the generation on the edge of inheriting this world —soon to become its leaders. I would like to highlight here some of the achievements from COP26 and some of the failures, what we need to start working towards, and how this relates to all of us on a personal and global level.
Facts on Climate Change
The IPCC report is a collection of the best available data on the current patterns and effects of climate change with models to predict changes in the future. The sense of urgency is a theme across the report. Some of its major findings are outlined here:
Increases in temperature and greenhouse gas emissions are undoubtedly caused by human activity and have led to unprecedented warming (in the last 2000 years)
Effects of warming are already occurring across the world, such as extreme weather events like heat waves and droughts
All projected models show an increase past 2C in global temperatures unless great reductions are made in the next few decades
A minimum of net-zero carbon dioxide (CO2) emissions and the reduction of other greenhouse gases are needed to lessen the chance of catastrophic effects
I do apologize for the seemingly doom and gloom language, but it is the current reality of our situation. If we do not start making large-scale changes now, the environment and our health will face more severe consequences over time.
What happened at COP26?
You can probably guess where I'm going with this now. The final decisions from the COP26 summit were reported in the Glasgow Climate Pact on November 13, 2021. And don't get me wrong, there was some progress made at the conclusion of the summit, including:
Promoting continued multilateralism to address climate change
Acknowledging (in words at least) the urgency of climate change based on present 1.1C pre-industrial level increases in temperature with the need to limit to 1.5C
The goal of reducing emissions, primarily through the reduction of coal use and fossil fuel subsidies
Increasing financial aid to developing nations to help in adapting to climate change
Encouraging countries to strengthen their climate targets set after the 2015 Paris Conference (COP21) and implementing common time frames to aid in transparency and tracking
Emphasis on the actions of both nations and private companies such as banks
Acknowledgment of just and sustainable transitions for developing countries including development that aids in climate resilience and the eradication of poverty
However, international agreements are hard to reach a consensus in, so despite the importance of the situation, there was also some not-so-great progress:
Watering down some of the language in the agreement such as 'net-zero emissions' and 'phase-down' instead of 'phase-out' of coal power
No agreement on how to handle reparations for developing countries on the losses and damages as a result of climate change
Lack of accountability - based on the climate targets set as of COP26, an analysis by the Climate Action Tracker showed that it would lead to a 2.4C temperature increase by 2100 compared to pre-industrial levels
There is no formal process to ensure a nation's targets are in line with the 1.5C target - other than international pressure
Lack of leadership from some of the G20 countries who have some of the highest rates of CO2 emissions
In contrast to some of the slower progress from world leaders, I did see hope from the youth activists who attended COP26 to protest the inaction and hold leaders accountable. The youth movement - which led to 25,000 individuals attending a climate protest on November 5 in Glasgow - demonstrates the need to fight for our futures and the concern many youths are faced with as they observe the effects of climate change in their own countries.
So, here is something to think about: do you think we could be doing more?
Reflections and Hope
To start here is some food for thought: when COVID-19 started spreading around the world, there were many times where political action was slow and contributed to the continued spread of the virus. But there were also many times where the action was swift for example, stopping international travel, implementing lockdowns, mask policies, and capacity restrictions. Pre-COVID times feel like a very long time ago, but in reality, it has been a relatively short period of time where mass amounts of changes have occurred. Whereas when it comes to climate change, delays have been occurring for decades and often in the interest of the fossil fuel industry (among others). All this is to say that climate change is as urgent as COVID-19 because its effects are already being experienced across the world and affect all aspects of our lives. This is why I believe we have the capacity to do better. Now we just need to show that we will do better.
From a diplomatic point of view, these agreements are great steps towards multilateralism. However, current climate progress still shows the disproportionate influence that powerful countries have to set the rules and progress. With developing nations suffering the worst effects from climate change and with a lack of resources to develop infrastructure to protect their people, it is telling of the injustices they are facing. These countries aren't so pleased with weak agreements and half-hearted words. From an environmental and human justice point of view, this agreement is not enough because accountability is not there for the wealthier countries. Our targets were ambitious in 2015 at the Paris conference, they are even more so now given the loss of time. But the goals, plans, and investments need to be stronger if we have any hope of staying within that 1.5-degree Celsius range. And if there's anything to mark from this important summit is the date because time is running out.
As urgent as the issue is, we cannot lose hope. Hope is what is driving youth like those present at the summit to show up and raise their voices. You don't need to be a full-time activist to do something about any of this. If you care even a little about any of these issues, then start thinking about how it can apply to your life, community, and personal goals.  The youth presence at COP showed us the need to raise our voices and bring all our talents forward. I hope you can speak out in this call out for hope.
Check out more blog from Scholar's writers!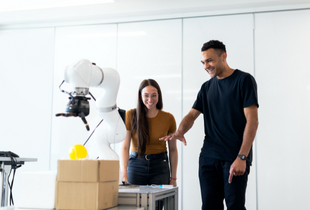 Chloe writes about the power of AI and how it could change the future.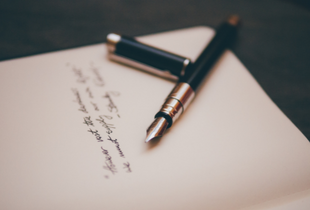 Hear from the 2021-22 Scholar's Life Managing Editor, Nathalie!
---
Published on