Self-Care Habits to Bring into 2021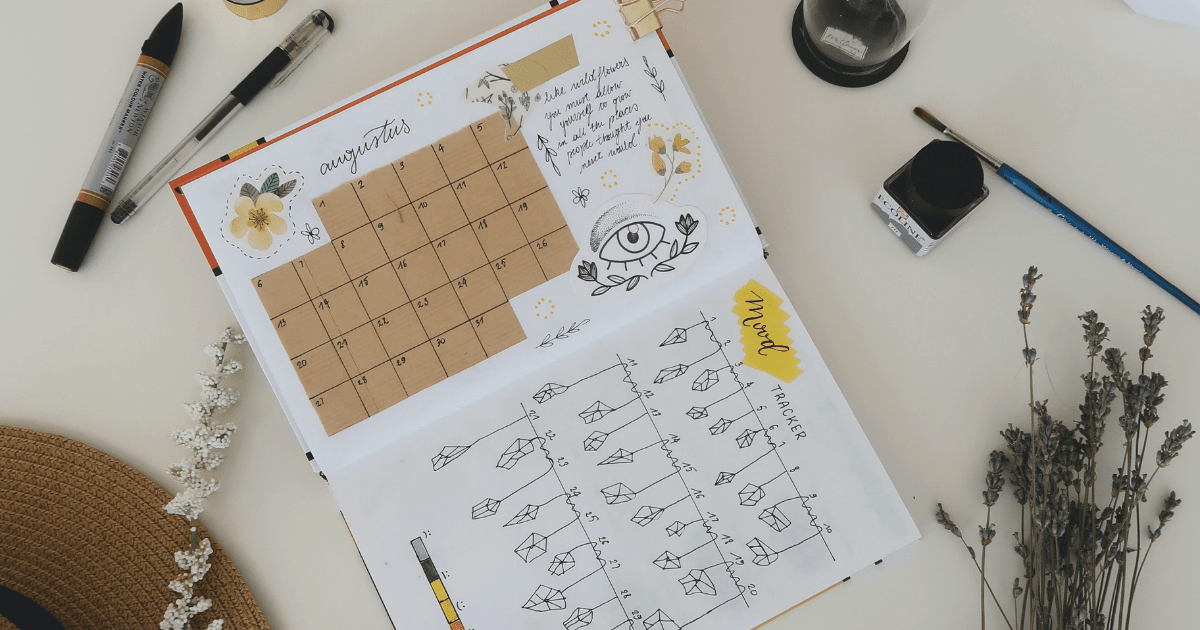 Written by: Fiona Lee, 4th Year Medical Sciences 
Photo by: Estée Janssens on Unsplash
With 2020 now behind us, it's time to look forward to 2021 and everything this new year has to offer. Although last year was a difficult year for many, it also presented opportunities for us to grow and evolve. For me, if 2020 taught me one thing, it would be to stay open-minded and to embrace new changes; adopting this mindset allowed me to understand myself better and I was able to discover new hobbies that I didn't know I enjoyed, like baking! Being in quarantine for the bulk of 2020 also made me realize the importance of taking care of myself (mentally, physically, emotionally, etc.). As we transition into 2021, one of my biggest goals for the new year is to focus more on myself, by trying out these new self-care habits:
Journaling and Tracking Healthy Habits
Although I've tried to get into journaling in the past, I've never kept up with it for long because it began to feel like a chore, rather than something I wanted to do for myself. As a self-proclaimed perfectionist, the concept of journaling was always very daunting to me because I felt as though whatever I wrote had to sound perfect. However, I'm starting to realize that I shouldn't be bound by any rules when journaling; it should be a way for me to express myself, for myself. With this new mindset, I want to journal more in 2021 in the hopes that it will allow me to self-reflect, set goals for myself, and provide an avenue for me to release my thoughts and feelings.
Habit trackers are one thing I would love to integrate into my journaling. Using a habit tracker is an easy way to visually measure your progress, and they allow you to hold yourself accountable for keeping up with day-to-day habits. Habit trackers are also a good way to incentivize yourself to stay consistent with doing good habits (or stray away from bad ones!) since being able to check off a habit after completing it for the day is so satisfying and rewarding. What you choose to include in your habit tracker is entirely up to you and varies between different people and different lifestyles; I personally love how personalizable and tailored they can be! The next few habits I mention in this blog are just a few examples of habits that I would include in my own habit tracker!
Mindful Meditation
Meditation is a great way to manage stress, reduce anxiety, and stay connected with your thoughts and emotions. It has immense positive effects on mental, physical, and emotional health and has also been associated with increased satisfaction in life. I would love to integrate meditation into my daily routine so that I can be more in tune with my own thoughts and feelings, and so that I can be more focused on carrying out other daily activities. The Headspace app is one resource that is great (especially for beginners!) for meditation; it not only guides you through meditation sessions but also provides helpful information on the benefits of meditation. Since I haven't had much experience with meditation in the past, I'm personally looking forward to using the Headspace app to guide me as I embark on this new journey!
Cutting Down on Screen Time
Being cooped up indoors for the bulk of the past year has definitely made it difficult to sustain this habit. Between being on my laptop to complete school assignments and listen in on Zoom calls, to watching Netflix, to lying in my bed scrolling through TikTok for countless hours…it's safe to say that my eyes are constantly glued to a screen. Moving into 2021, I would like to be more mindful of how much time I spend looking at computers, phones, and TV screens. Although using my laptop for schoolwork is inevitable, one way I can cut down on my screen time is to reduce my social media usage (mainly Facebook, Instagram, TikTok). Using the Screen Time feature on iPhones is a great way to quantify how much time you spend on your phones overall, and how much time you spend on specific apps. For me, it was startling to find out that I was spending upwards of 6-10 hours a day on social media apps, mindlessly scrolling through content. Instead of using my phone and laptop so much, I would like to dedicate time to giving my eyes a bit of a rest by engaging in other activities such as listening to music, baking, and going on more nature walks!
Hydrate, Hydrate, Hydrate!
Every year, a goal that I always set for myself is to drink more water and cut out other unnecessary drinks (like coffee and soft drinks) as much as possible. Although I'm usually able to keep it up for the first few weeks of the year, my motivation to continue typically wanes by the end of January. This year, I really want to commit myself to stick to this goal (hopefully with the help of a habit tracker!) throughout the entire year. Drinking water has been associated with increased energy levels, brain function, and is overall beneficial for both physical and mental health. Although it may be hard to resist reaching for another cup of coffee when I'm cramming an assignment late at night, I'm hopeful that I will be able to put forth my best effort to accomplish this goal—especially with the help of a new Hydro Flask water bottle I received for Christmas!
---
Published on