Redecorating Your Space for Spring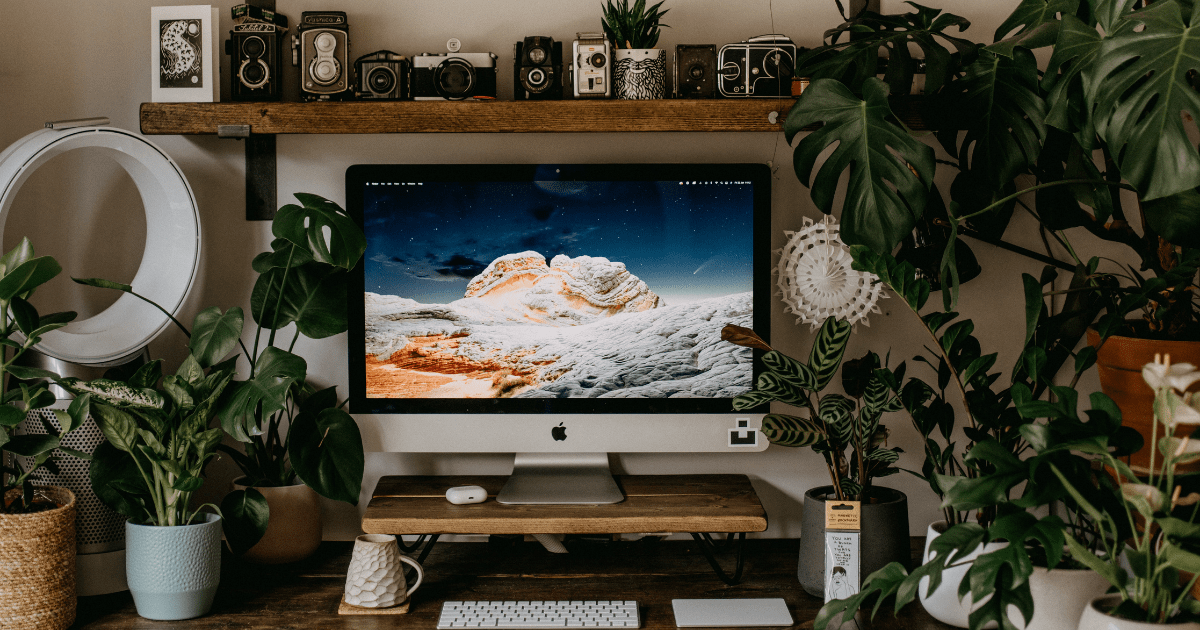 Written by: Shaowda Salehin
Photo by: Annie Spratt on Unsplash
Pinterest is overflowing with Spring interior decor ideas - with so much going on, it's difficult to tell which one suits your personality the most. So to make things much simpler, I've hand-selected a few creative designs based on your aesthetic - modern and sleek, cottagecore, elegant and refined, vintage, and simple. 
Modern and Sleek: 
If you opt for white, grey, and neutrals in your room, then spring is a time to go all white! Plain white sheets can be hard to maintain so do your best to wash everything separately. To make things more comfortable, I often add some cotton pillows and opt for either a white cover or a light beige cover. Art pieces also help us get into the spring mood - if you don't want to spend a lot of money, just stop by your local Homesense or Ikea. Etsy also has a wide variety of art selection curated by local artists and upcoming artists. Line art is a nuanced art form that has inspired several influencers and celebrities to add them to their collections! Here's a link to one of my favourites.
Cottagecore: 
If you're like me and you want to stay cozy all year round, then you'll definitely love cottage themed decor with a splash of colour. Wooden tones and greenery like house plants livens up your warm space, allowing for sunshine to re-enter your life. Add some artificial bright flowers to your nightstand and your room will be as bright as ever. Choose a particular theme that you'd like to go with for your storage, even choose your laundry basket to match the rest of your decor. Rope handles for your storage would make things look more rustic, so definitely take advantage of anything that feels like you would find in Snow White's house in the middle of the forest. Materials like wool and cashmere for your blankets and sheets also make a great comfortable addition to your bed decor. Picks some sheets that have a light coloured base, like beige or brown with pastel orange, lime green, deep magenta or really any soft but still bright colour that reminds you of sunshine. Odd but life-changing I swear, changing your blackout curtains from the wintertime to light and airy sheer ones will induce a healthy sleeping pattern in which you wake up with the sun! I like to soak up every last ounce of vitamin D before the upcoming winter, so I definitely keep my blinds and windows open as soon as it's March 1st. Add some fairy lights instead of the popular LED tik tok lights to invite fantasy into your life! 
Elegant and Refined:
One thing I have learned as a university student is Chic doesn't always have to be expensive! If you want to keep things fancy, pick materials like velvet for cushions and opt for deep colours against white. For spring, I have been seeing deep forest green against white or light peach! The emerald colour will emanate the spring vibes super well, try to stick with one theme of colours to make your room look organized. Wallpapers were extremely popular during the Regency period, so if you ever want to feel like an aristocrat, add a floral themed wallpaper behind your headboard and make that wall the attraction of your room. I feel my most elegant when my room smells like the inside of a Gucci store, the Tobacco and Vanilla smelling candles from Bath and Body Works smell strong yet subtle. When you're buying candles, the appearance also matters, so match your candles with the colours in your room. Pillows also make way for luxury, just fluff them as often as you can and add multiple to your bed. Usually, we have 2-4, but if you add 6 pillows, you'll start feeling Kingly because who else needs that many pillows?! For decoration, choose Crystals! A crystal lamp, I prefer the gold ones but you can also opt for silver depending on the theme you choose - here's a quick link to one on Amazon.
Vintage: 
Vintage is probably the most difficult to get a grasp of in regards to decor because getting vintage decor pieces is so expensive! But for student budgets, I think visiting thrift stores can provide us with a lot of financial relief while buying small pieces. Antique clocks, lamps made out of stained glass and small nick-nacks on the table will give a superb vintage vibe. But also, record players, like from this link, with the little seashell speaker definitely inspire the vintage! Music is also an essential part of seasonal changes, so modern-day '60s-'80s inspired music from Kacey Musgraves, Lana Del Rey, Harry Styles, The Killers and Bruno Mars!  But if you really want to delve into records, pick up some classics from Pink Floyd, The Beatles, David Bowie, Marvin Gaye and Fleetwood Mac. Even some classical music records will make you feel illustrious! 
Simple: 
If you want to keep things simple, then minimalism is your go-to decor vibe! Pick some statement items, like a standing lamp and a tall plant on the sides of your desk. Pick solid coloured items for decor, like white or dark brown or black. But since it's spring decor, add in a cute Easter Bunny showpiece for your side table. If you don't have enough closet space, invest in the hanging racks from Ikea and colour coordinate when you're organizing! Also add in a fluffy rug to make things cozy, choose pastels like light yellow, baby pink and baby blue if you're trying to keep things neat and calming! If you have a smaller space, then keep your carpets small, but otherwise a nice rug under your chair at your desk or in front of your dresser will elevate the space without overpowering the simplicity of it! For stationery supplies, visit MUJI for minimal pencil holders and laptop cases. 
Hope this has been inspiring! Enjoy Spring Decorating Mustangs! 
---
Published on