My Favourite Undergraduate Course - Anatomy 2200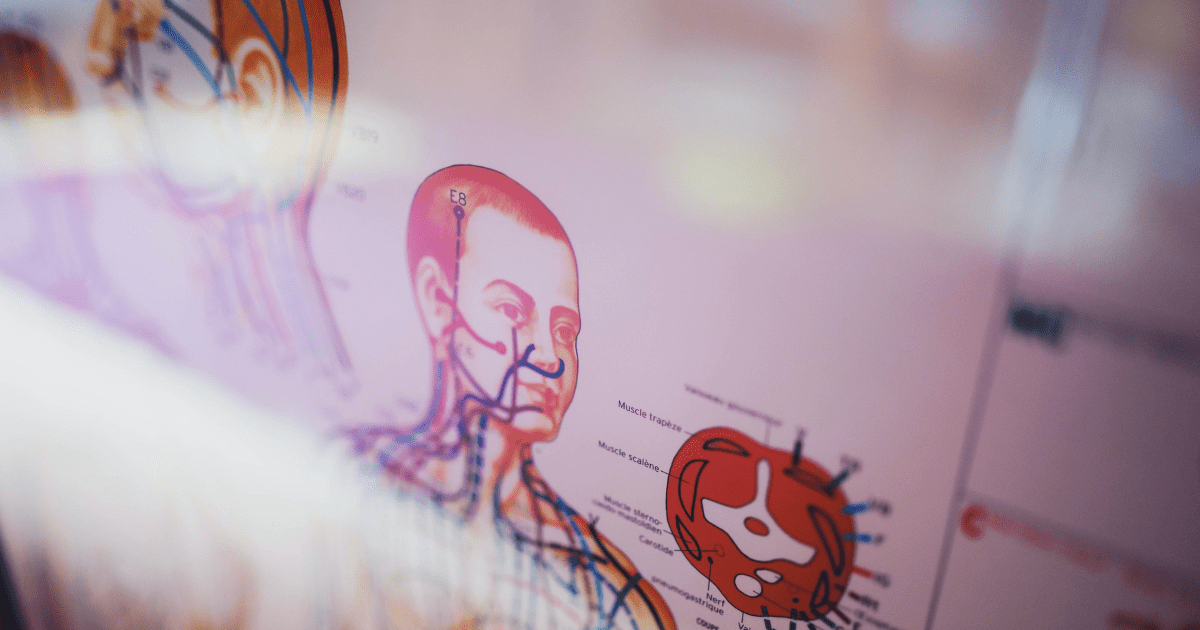 Written by: Shaowda Salehin, 4th Year Honours Double Major in English and Biology 
Photo by: Conscious Design on Unsplash  
To be quite honest, I have found every course in my undergraduate career challenging at some point - even the fun and active Theatre courses have grueling essay requirements, so it's safe to say that university can be difficult no matter what course or degree! While I have been working tirelessly to fulfill the bare minimum requirements of my Honours Double Major English and Biology undergrad, I have found I usually remember the happy moments of courses, overpowering the pain and suffering I had to endure to pass them! Despite the sleepless nights and agonizing exam periods, I would have to admit that I love school and I love learning. Looking back at the courses I took, there's surprisingly a lot to choose from to pick my favourite, but Anatomy 2200 has to take the cake! Even though the course was done online and in the middle of a pandemic, with intense bell ringers and memorization requirements - it was taught by incredible professors who ensured the physical and mental well-being of students. Beyond that, the course was brilliantly planned out, and merrily attending the lectures would assure success on quizzes and exams.
Systemic Anatomy 2200 is an introductory level course on Anatomy through the Science faculty and covers the basics of the human body, from all the systems, the muscles, and the nerves. We learned about diseases and injuries and how to assess them if we were to play doctor, it was a very intense, fast-paced but incredibly rewarding course. After I finished, I felt like I had run a very strenuous and long marathon with a bunch of sprints in the middle, but with pride and dignity! I patted myself on the back after my final exam, took a very long shower, and then went to sleep happy because I was pushed to perform at my absolute best.
What I liked most about the course was that it was very easy to navigate, there were lectures, labs and quizzes separated into tabs and timelines so really all the technical stuff was done for you. We also had regular TA help sessions, which had various time slots so you could pick anyone that would be most convenient for you! If one TA was unable to address a concern of mine, I had several others to turn to and they were all extremely patient, kind, and knowledgeable. We were also provided with summary guides that beautifully presented the dense course content into a few slides with a fantastic visual aesthetic, it was much easier learning the names of muscles and innervations when there were mnemonics and tips and tricks provided for reference. I also enjoyed that every lecture was posted along with the PowerPoint right after class, so in the case that students missed class, we had both components available to us. The platform used for lectures was not Zoom on Echo 360 which allowed a separate chat for a conversation for students and the replies were immediate by the professor. Dr. Barbeau, the course coordinator, and leading professor paid very close detail to the struggles each and every student faced and she explained a concept thoroughly within the class rather than skimming over it. No matter the additional time it took, she was dedicated to helping us and it seemed like no question was a silly question! Even though the course was challenging because we had to memorize practically every muscle and nerve in the body, I think the course coordinators simplified the process of learning it to the point where I began to remember things just because it was presented to me in so many different ways - through diagrams, labs, additional powerpoints, TA group sessions and more.
I also loved how clinical and application-based the course was- I really did feel like a doctor when I was analyzing some of the case studies. Memorization, of course, is a great component in any science-based course but the emphasis was placed on applying the material we were learning. I had such a fun time composing my presentation for Osteosarcoma (a type of bone cancer) because we were given full creative license, we had to grade each other's presentations as well which was exciting. Hearing other students' voices and ideas inspired me and helped me with my studies because it felt like a learning community, we were all in the same boat! Even though sometimes I didn't know for sure what was the cause of a certain hemorrhage or I couldn't find the solution to a disease, I was able to look through the course notes and find clues. There was a lot of encouragement from the instructors' side, where they gave us hints in their lectures and if we got something wrong, we were praised for at least trying! It felt like we were learning together because students were supported and pushed to converse with one another. I realized that asking your group member for help is not cheating but rather collaborative learning! Independent learning is not actually as effective as learning from other people, or else there are no ideas to build and expand on other than your own. Especially with courses that are as demanding as Anatomy, I think everyone appreciated one another's help.
Last but most importantly, the grading in this course was remarkably different than I expected- we were actually graded very fairly and accurately! My experiences in other science courses have been difficult mostly due to marks on labs being incorrectly taken, or very strict acceptance of written answers. But in Anatomy, the course breakdown actually favored the student where there was an equal assessment of knowledge and application. There were weekly quizzes and labs that weren't worth too much but in the end boosted my mark by more than 5% at least - they were easy enough to do well on because they were based on the collaborative material we covered in our TA sessions with other students. Also, since terminology can be complicated for medicine, we had multiple acceptable answers which lessened my anxiety and stress levels resulting in a much better academic performance.
Overall, I would recommend this course to anyone with a knack for learning about themselves - John Mayer said it right, your body really is a wonderland with a bunch of nerve endings, bones, and tissues that have so much detail and function! You can explore this wonderland of information in Anatomy 2200- at times a little scary, tiring, and stressful but that's all part of the fun! I usually forget all the information I learn in a course basically right after it's done and I just want to move past the trauma, however nowadays I find myself using the anatomical term "tibia" instead of the shinbone. Every time I work out, I can feel the burn in my tricep brachii which is really just my arm. I succeeded in this course because I had fun in it and that's a huge life lesson I'm glad I learned. I had the epiphany that you'll do well in what you enjoy and what is catered to your likings and for that, I've got Anatomy 2200 to thank!
Check out some similar blogs: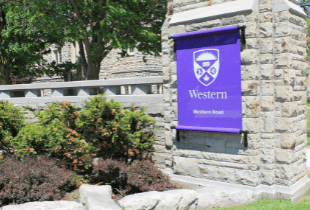 Want to know more about accessibility at Western? Give this a read!
Choosing a university is tough, but once you find the right one, you'll never look back.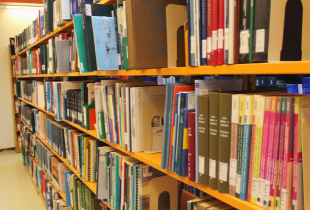 Sometimes the easy way out isn't as easy as it seems. Read Johann's blog to learn about the value in exploring different courses.
---
Published on