My Favourite Photos
Blog and photos by: Reya Siby
I like to think that there's a story behind every photo that we take. I'm not a professional photographer but I've always enjoyed taking photos as a pass-time. Especially when I'm on vacation somewhere, my favourite part of the trip is to take out my camera and start capturing. Here are some of my favourite photos that I've taken, and the story behind each one of them.
1. Perfect Photo From Parcas Peninsula
Last year, I had the wonderful opportunity to go to Peru with a volunteering organization. As part of the trip, we got to explore Parcas Peninsula through a boat ride. When it comes to taking photos of nature, it's very easy because you're surrounded by natural beauty, so I was taking a bunch of photos. As I was looking back at my photos, I noticed how this one seemed to be perfect. The clouds in the sky looked perfect, the water splashed perfectly—everything about it was perfect.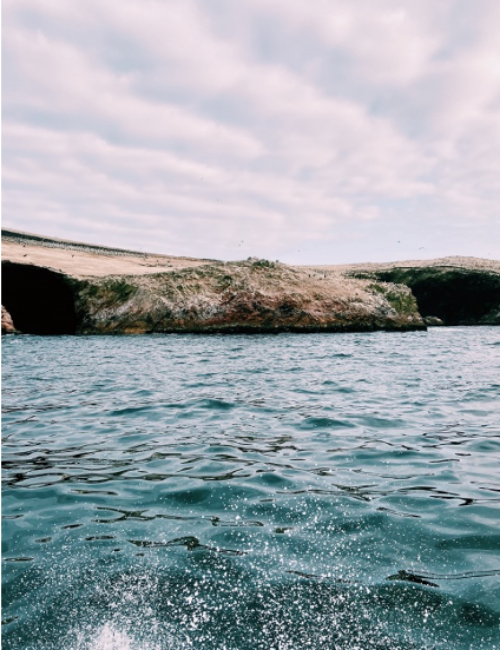 2. Accidental Beauty
I think this has to be my favourite photo because it was purely accidental. This is actually my backyard, and one day as the sun was about to set, I noticed how the sky looked so pretty. As seen in this photo, half of the sky was a cyan colour and the other half was a peachy colour. The white circle is not actually the moon, but a reflection of the light bulb inside my house because I took this picture through my glass window. I was going to crop it out at first but realized that it kind of fit the photo. But the way the photo turned out really reflected how I saw it with my eyes, with the greenery of the simple backyard and then the incredible division of the sky.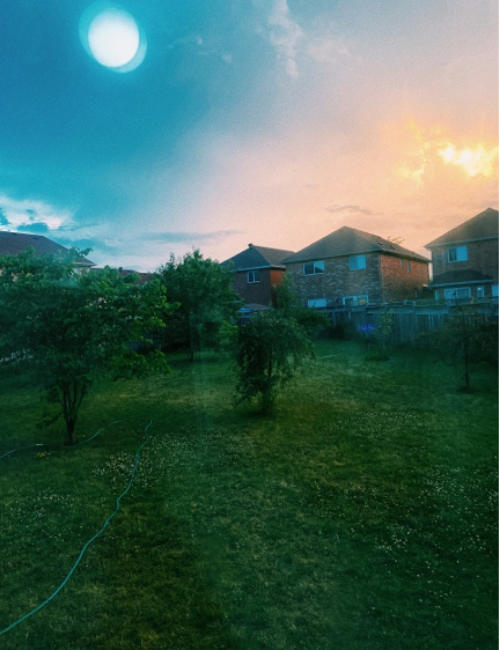 3. A Lucky Moment
This is one of those moments where I could say I was lucky to be able to capture and witness it. This was also from Peru and in this area there were a few birds initially. But then, all of a sudden, a bunch of birds came out of nowhere. The birds were synchronized and flying in circles for a while. I was scared at first because they were pretty low on the ground but then I realized that I've never seen something like this before and I just had to take a picture.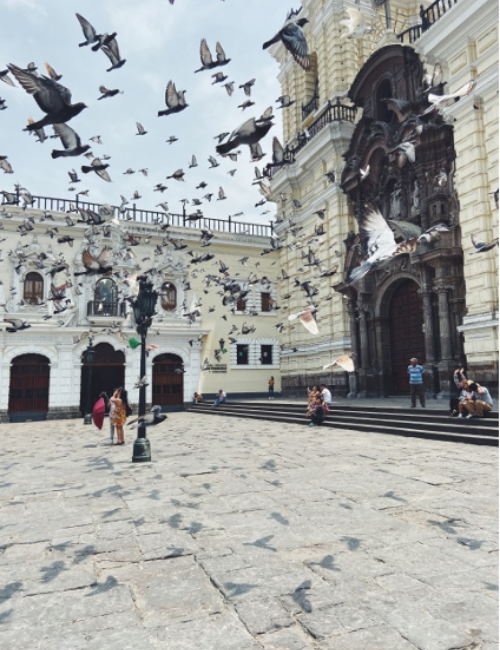 So these are some of my favourite moments that I've captured. Everyone has a different reason for taking a photo. A photo could be taken because you want to remember that memory forever. Or you want to share something beautiful you've witnessed with others. Whatever the reason may be, taking photos now might not seem that fascinating as technology has been integrated into our daily lives, but when we think about it, freezing a moment in time is truly a magical phenomenon.
---
Published on