Why Movember Is Important To Me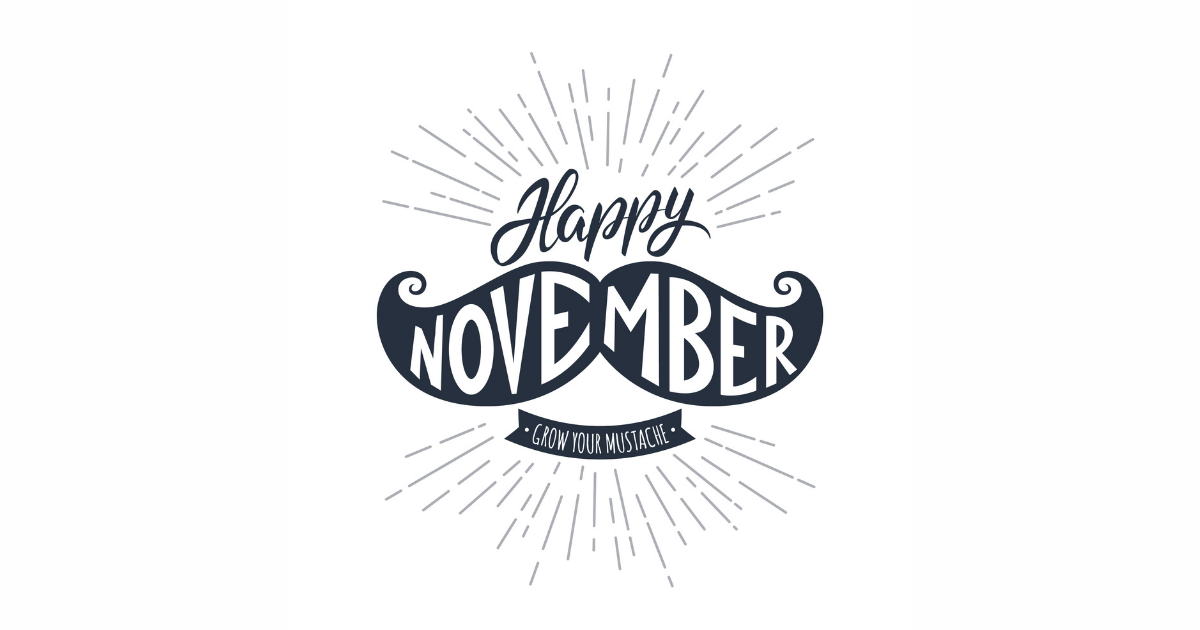 Written by Navid Khan: 3rd year Software Engineering
Background vector created by: freepik - www.freepik.com
Movember is one of the few social movements that I personally participate in, for some very key reasons. The whole idea of the event is to grow mustaches to raise awareness for health issues in men, particularly cancer and mental health. Both these illnesses have played a significant role in my life and my upbringing.
When talking about health, the media tends to downplay problems faced by men. You rarely see men cry on TV for their characters and male characters are always expected to be tough, strong, and cold-blooded. As a result of this, this translates to unfortunate stats. In Canada, men are more than three times likely to commit suicide than females. On another note, men are slightly more likely to develop and die from cancer in Canada despite forming a smaller proportion of the population. Certain cancers such as prostate and testicular are only able to form in bio males, serving as somewhat of a counterpart for breast cancer in females. Such stats are cause for alarm and it's just as important to talk about. Unfortunately, the media and society have made it hard to do that. Men are expected to be act "very tough" and ignore their struggles and move on from a young age. Talking about personal struggles has been deemed as feminine by society and this causes many men who are struggling from poor mental health to not seek out help. This has a say in the suicide rate difference between the two genders. The truth is, we all have masculine and feminine traits, and it doesn't make anyone less of a man or woman.
On a personal note, I have been affected by both mental health struggles and cancer. Growing up, two of my childhood friends (both male) died of cancer before I even made it to university. Neither had even stepped foot in high school, and to see them go from being the most cheerful and optimistic little guys to having their lives being just torn right out of them was…something. On the other hand, I've struggled with anxiety ever since my youth and was officially diagnosed in the summer of 2020. I've had some terrible anxiety attacks throughout my life and sometimes have to be very careful of how I do things as a way to avoid triggering one. These experiences have caused me to find solace in the Movember movement as I feel that it really speaks to me and many other guys with similar experiences and struggles. To me, it gives a sense of community to those who have either shared similar experiences or those who present themselves as allies. I think raising awareness for men's health and breaking outdated gender stereotypes is super important in helping to combat those struggles.
Next month, I will be participating in Movember (I also grow facial hair very easily, so that helps) and hope that whoever reads this does as well, regardless of gender. Even spreading awareness and having a talk with the men in your lives goes a long way and I hope that we can all work towards a better future.
---
Published on