"Keep Trying, Keep Pushing": Bell Let's Talk Words of Encouragement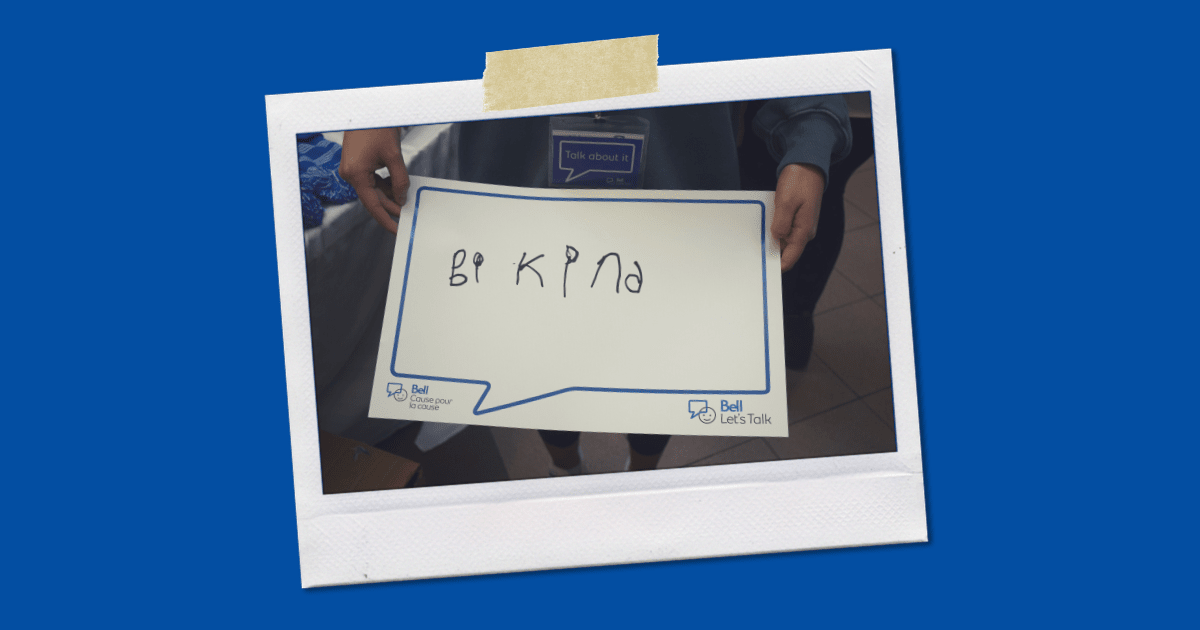 Written by: Various Western Students
Photo by: Student Experience 
Now more than ever it is important to take care of ourselves — and each other. We are living in a moment of time where we are all confined to our homes, doing school and work online, and engaging less with our friends and family. In a time prone to loneliness, it's important to reach out and support each other in any way we can. So, for Bell Let's Talk Day, students have shared messages of support and encouragement that hopefully brighten your day and spread hope. Read some messages below or check out this video. 
What message of hope, encouragement, or inspiration do you want to share with your peers?
"You are stronger than you think, you got this!" - Reya, 3rd Year Medical Sciences
"It gets better, even when you think it won't." - Health Science Student
"There is one thing that I have been able to genuinely implement while learning skills in recovery and that is mindfulness when it comes to anxiety. Our brains are so fogged up with thoughts that we never genuinely live in the present. But if we were to change how we look and respond to our anxiety, then we can really see a change in our lives." - Social Science Student
"It gets better." - Alan, 3rd Year Business
"When it gets overwhelming, take time to think about the people you love the most and those who love you. There will always be something and someone to live for, just try holding on to that love!" - Shaowda, 3rd Year English and Biology
"Always be honest and stay true to yourself. Nothing matters so much that you have to compromise your identity." - Idin, 2nd Year Medical Sciences
"For everyone going through something right now, I know that it may seem extremely hard, but I promise you there is hope. From someone who has struggled with depression and anxiety, I know how hard it can be to get out of bed every morning and not have hope that things will get better. I promise you it is worth it, and things will get better. The best advice that I have is to keep trying, keep pushing, keep thinking positive thoughts, and doing anything that will help your mental health. All it takes are baby steps. Take it day by day. You may not be seeing progress with whatever you are doing but you are so strong for even trying and having to deal with this kind of pain. You are strong, beautiful, amazing, powerful, and wanted. There is hope." - Science Student
"Sometimes life asks a lot of us, but know that you are enough and you bring something beautiful to the world just by being you." - Amandi, 4th Year Medical Sciences
"Take care of yourself and others. Make kindness a part of your daily routine, and do the things that you love!" - Ruqayyah, 4th Year Finance
To see more messages and virtual photos, check out our virtual photo booth! If you yourself want to share a message, check out this link.
---
Published on