Back-to-School Packing Tips: Learn From My Mistakes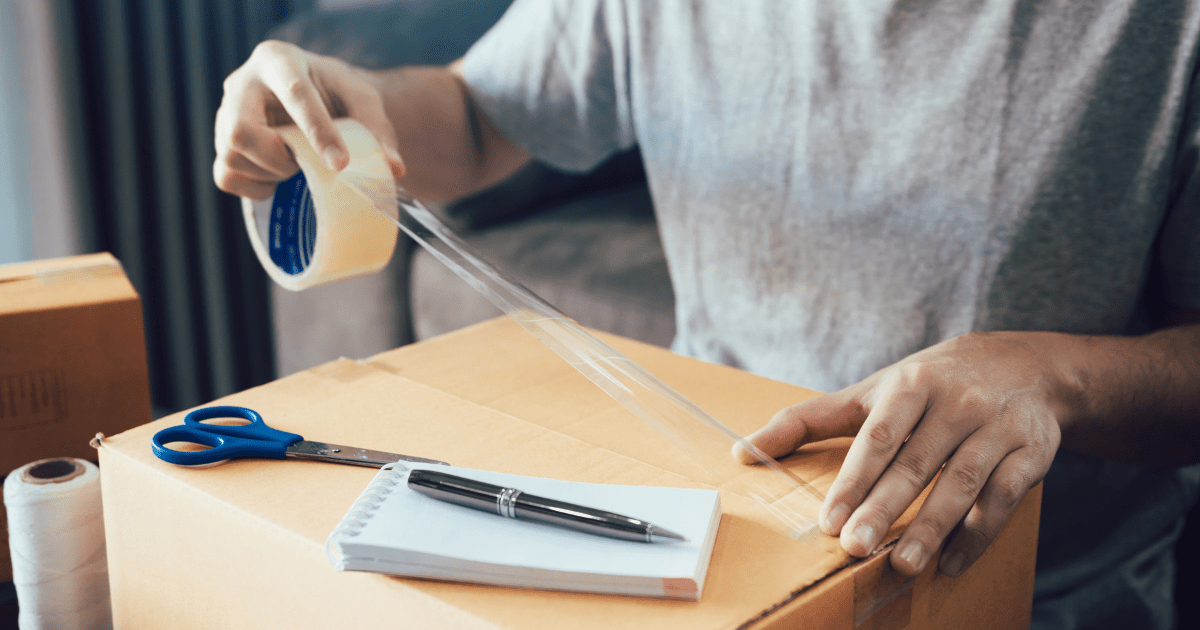 Written by: Shubh Borad, 4th Year Health Sciences
Photo by: wutzkoh on Adobe Stock
Hello first-years! As move-in day swiftly approaches, you must be feeling a great number of emotions. Excitement about starting this new chapter of your life. Anxiety about how well you will fit in or like university. Curiosity about all the new experiences you will have. One of the things you might be starting right now is packing, and I am sure you have many questions about it. I certainly did when I was in my first year, especially since it was my first time living away from home for an extended period. Western provides a great resource (linked below) of things that are allowed on residence and things you should pack, but you might still have a great deal of uncertainty regarding if you packed enough, too much, or if you are forgetting something. In my case, I ended up overpacking extremely, requiring two SUVs to transport my stuff to campus, yet managed to overlook many living essentials. To help you in this process and prevent you from making the same mistakes I did, I have made a shortlist of tips you can follow when it comes to packing.
Tip #1: Make a List
First and foremost, you should make a list. No if, and, or buts; just take 10 minutes aside and make a list. It is going to be a lifesaver. Along with helping you organize and prepare for the packing itself, having a solid list by your side can also play an important role in calming your nerves when it comes to things like leaving things behind. While packing, I often follow a simple three-step process to streamline the process; with this, I can often wrap up packing in an hour or two. First, I make a list of all the things I am going to need. To do this, I walk myself through a typical day in my life and take note of every single thing I use. Then I go back to modify this list, adding and removing specific things; this entire process rarely takes more than 5-10 minutes. Next, I began packing everything on the list, making a little checkmark beside each item as I put them in their respective bag/box. Finally, when I am at my destination, I proceed to cross out each thing as I take it out, ensuring nothing was lost during transit. The practice of making lists before packing is so helpful that I not only use it every year when I am moving to and from London for the school year but for all other trips and vacations as well.
Tip #2: Think About Organization and Décor
Another thing to consider when it comes to packing is how you're going to organize and decorate your room. The unfortunate truth about residence is that the rooms are small, and the provided storage and décor are minimal. This, however, does not mean you are out of luck; you have countless options of making this place yours. To make the most out of your storage, I highly recommend you invest in a few organizational tools such as storage cubbies, hanging shelves, compact drawer carts, or desk organizers. These will definitely help you reduce the clutter in your room. Along with storage solutions, decorating your room is also a great way to make it feel larger and homey. You could put up posters and tapestries to add a splash of color to the wall, use decorative pillows and linens to make your bed more comfortable, or have some small plants to bring life to the place. Regardless of how you end up decorating or organizing your room, as long as put some time aside when you move in to make it yours, it will make the transition to dorm life easier.
Tip #3: You Need The Essentials
Along with the amazing list provided by Western to pack, there are several other essential things you should also pack. Firstly, you should always have basic medical supplies; this includes things such as a first-aid kit, Tylenol/Advil, cough syrup, and cough drops. Injuries and illnesses almost always come unannounced and having the right tools to deal with them, especially during the busy periods of the semester, will save you a great deal of time and energy. Having a sleeping mask and good earplugs is also a must-have if you have a roommate or are a light sleeper in general; these will drastically improve your quality of sleep. On that note, investing in a high-quality foam mattress topper is also important. The mattresses provided in residence, and cheaper mattress toppers (sub $60 range) you often found online are typically a catalyst for poor sleep and back issues; considering you are going to sleep here for at least 8 months, this is an issue you want to resolve right away.
Tip #4: Things You Should NOT Bring
To save space, money, and effort, there are also many things you should consider avoiding. On the provided list, one of the things mentioned is bringing an anti-thief laptop lock. This is absolutely something that is not necessary; if you are responsible with your laptop and take precautionary actions such as never leaving it unattended or always having it with when it's not in a secure place, such as a locker or your room, you should be fine. Another thing you should avoid bringing is too many school supplies. Unlike high school, all you should need for most courses is your laptop, calculator, pencil, pen, paper/notebook, and a highlighter. Going all out with back-to-school shopping is a waste of time and money. I did not know this when I entered university, and as a result of this, I still have unopened school supplies from Fall 2018. A final thing you should avoid bringing is too many clothes and shoes. This is for two main reasons. Firstly, you have fairly limited space, even if you use the organization tips above, so bringing your entire wardrobe might not be a wise idea. Secondly, you do not need as many clothes in university as you previously did. Unlike high school, students rarely get dressed super nice for class, opting for loungewear instead. Dressing up is typically seen when going out with friends or to events, so having comfortable loungewear and a few versatile pieces you can use in multiple outfits will definitely go a long way.
Although the tips above are pretty useful, there are also plenty of other resources you can use to aid you in this step of the journey. Friends who are in university already, online forums and guides, and even YouTube videos are great sources you can look to. Regardless of any moving mistake you make or how anxious you may be feeling, I can guarantee two things: this will be a great learning experience and it will be a lot easier than you think.
BONUS Tip: check out the Western Move-In Guide!
Read more blogs!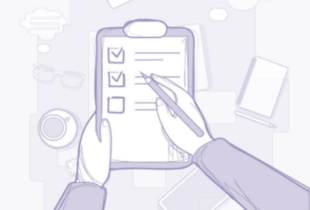 As an incoming student, there are many ways you can academically brace yourself for the upcoming year.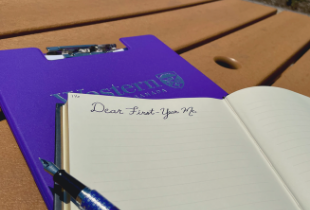 Johann's letter is full of motivation and wisdom.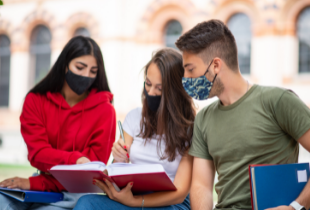 For Omer, returning to in-person learning will be a change he's both nervous and excited about.
---
Published on