Safe Ways to Celebrate St. Patrick's Day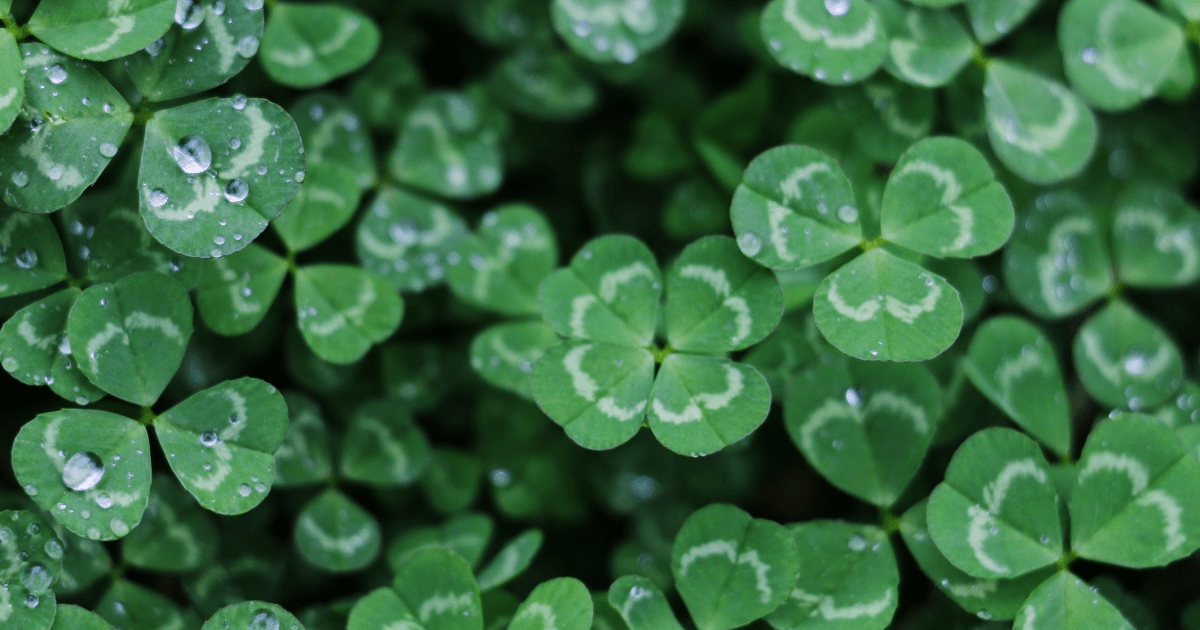 Written by: Reya Siby 
Photo by: Yan Ming on Unsplash
St. Patrick's Day is coming up, but with lockdowns and social distancing, you might feel discouraged to celebrate it. However, believe it or not, there are many ways to have fun in a COVID-19-friendly way! Celebrate safely this year so we don't turn this into a super spreader. Here are some of the things you can do at home on St. Patrick's Day:
1. Make Festive Food
Whether you live by yourself, with your family, or your friends, you can put your cooking skills to the test and make some traditional Irish food to celebrate the holiday. You could make some Irish soda bread or even some cheesy beer and bacon soup. How about a green drink? Mint matcha milk shakes? Or even some kiwi-pineapple smoothies? There are even festive desserts you can make like rainbow cake, leprechaun bark, and shamrock cookies!
Too lazy to cook or bake? UberEats or Skip The Dishes a Shamrock Shake to your house! You can get some for all your family and friends, or just treat yourself.
2. Host a Zoom Party!
Just because we're stuck at home, doesn't mean there's no way to have fun! Host a Zoom call with your friends or family and have everyone wear green! You could even play some games together whether they be St. Patrick's Day-themed or a regular game of trivia. You could also share your screen and watch a movie together. Some classics to watch are Leap Year, Leprechaun, and The Secret of Kells.
3. Virtually Attend a St. Patrick's Day Event
You might not be able to attend a St. Patrick's Day parade or party like before, but there are still parades happening virtually! Just set aside a part of your day with your family or friends and enjoy a livestream of a St. Patrick's Day parade. You can bring some snacks and enjoy some quality time with your family. There are also some St. Patrick's Day virtual concerts you can find online. 
The St. Patrick's Festival in Ireland will run from March 12-17 online here! The lineup includes performances from musicians, artists, and, of course, marching bands!
4. Have a St. Patrick's Day Scavenger Hunt
Make a St. Patrick's Day scavenger hunt around the house so that everyone in your house can have some fun! You could get creative and make your own scavenger hunt from scratch (or, you can just all go outside and search for a four-leaf clover...good luck!)
There are lots of premade St. Patrick's Day scavenger hunts you can find online and use to get inspiration. The prize could either be a favourite food or maybe even a gift card.
5. Listen to Irish Music!
Check out some Irish jigs on Spotify and dance the night away! You can also create your own playlist of music from Irish musicians or songs that get you feelin' green. For ideas, try this playlist of Irish jigs and reels, listen to the good ol' Irish Rovers, or to accompany your virtual happy hour, put on this playlist of Irish pub songs! Also be sure check out artists like Van Morrison, Dermot Kennedy, Aimee, and Daniel Blume.
6. Give to a Green Cause 
Consider donating what you can to a green cause. Concern Worldwide is one of the largest international charities based in Ireland that provides food, shelter, and healthcare. Some Canadian causes you could donate to and support are: Nature Conservancy of Canada, Ecojustice, Tides Canada, and more. Find a green cause that speaks to you and donate whatever amount you can! 
---
Published on