All About Earth Day!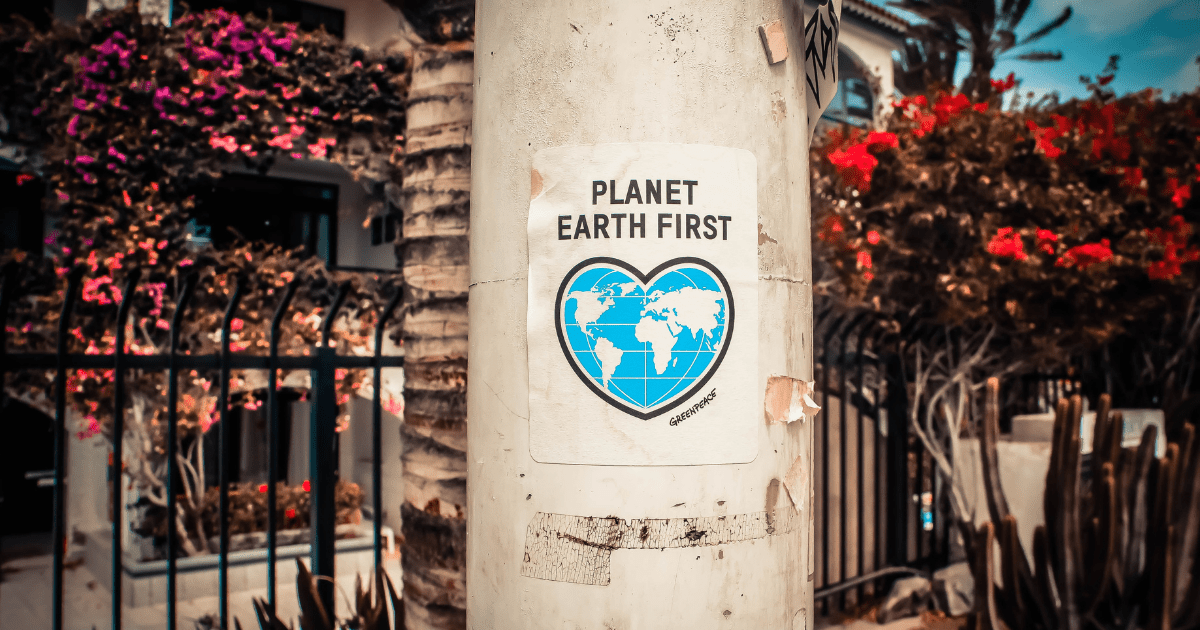 Written by: Reya Siby
Photo by: Photo Boards on Unsplash
So, what is Earth Day?
The idea of Earth Day originated from a Wisconsin Senator, Gaylord Nelson. Nelson was concerned with the emerging issues of water and air pollution on the planet. So, he proposed the idea of organizing an event on college campuses to raise public awareness about environmental issues. Denis Hayes, a young activist, was in charge of organizing the whole thing, and to maximize student participation, they chose April 22nd, because this was the weekday falling between Spring break and final exams. The event broadened and inspired about 20 million Americans to take the streets and demonstrate the adverse effects of 150 years of industrialization on human health. The day was renamed to "Earth Day" and it inspired the creation of various environmental laws, the U.S. Environmental Protection Agency, and many other environmental organizations. Earth Day went global in 1990 and has since led to a huge boost in recycling efforts worldwide. Today, Earth Day marks the efforts from about 50 years that protected millions of people from disease; and it serves as a day of action to influence a positive change in our environment. Now the focus remains on the growing issues of climate change and using clean energy.
How can you celebrate?
There are so many things you can do to celebrate and help save our Earth! Here's a list:
1. Plant something in your yard:
Plants cool things down, clean the air, and give off more oxygen. You could plant whatever you want. Maybe even a fruit or veggie plant because then you're also benefiting your health and reducing fossil fuel emissions by not having to travel to the store all the time.
2. Be ecofriendlier!
When you go shopping, instead of buying plastic bags, put your items in a reusable bag. Likewise, instead of buying plastic water bottles, filter your water from home and pour it into a reusable water bottle. In Canada, about 15 billion plastic bags alone are used every year, causing major problems for marine animals and taking up lots of space in landfills. Check out this video to get a better perspective on the amount of plastic consumed through real-life comparisons, you will be shocked!
3. Check out Earth Day Live:
Due to COVID-19 and social distancing, Earth Day Live is a virtual event happening on April 22 at 12 PM EST. The event includes inspirational talks from world climate leaders, thought leaders, influencers, and even performances from musicians and other artists. Find out more here.
4. Inspire others:
Whether it be through a simple post on your Instagram story educating everyone on how they can help our environment, or volunteering with an environmental organization, share your voice! Preventing disease and protecting our environment starts with the combined efforts of every single person. Only as a global community can we combat pollution and climate change for a cleaner future.
5. Go outside!
With literally everything being virtual, we get so caught up on what's been posted on Instagram or what new show to watch on Netflix, that we don't realize the most fun is outdoors. Remember, Earth Day is also a celebration of how beautiful our planet is and a reminder of why we need to protect it. So, spend some time outdoors reading a book, having lunch, going for a walk, ride your bike, anything!
How can you educate yourself more?
Check out these links to various resources and other organizations you can donate to or learn more about how you make a difference for our environment:
---
Published on