A Letter to First-Year Raihan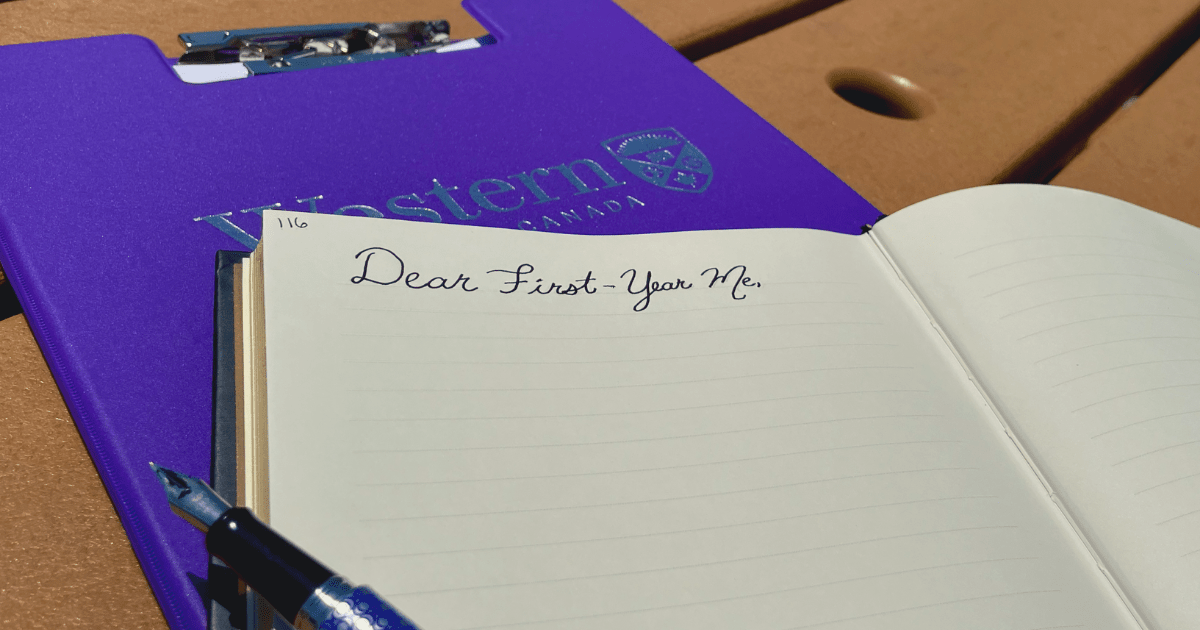 Written by: Raihan Jiwa, 4th Year Synthetic Biology 
Photo by: M. Bettencourt, Student Experience
Dear First-Year Raihan,
You may be nervous, scared, anxious for what's to come, but just wait and you'll see that these will be some of the best years of your life. You think you have everything sorted out; your career, academics, social life. But that's all going to change. I know you've come from far and you don't know anyone here, but I promise you - just be yourself and you'll be fine.
The first thing you think when you hear about Canada is snow. Coming from Kenya, where you've never even seen snow, this may be one of the coldest periods of my life. It wasn't much reassurance when your soph scares you with the fact that Western hadn't called in a Snow Day and canceled class in decades. You think about all the struggles you'll go through just to make it to class and suddenly you feel deflated. I can tell you now, Raihan, that your first year had not just one, but TWO snow days. So, trust me, miracles happen in mysterious ways! You want this to be a new start for you, you don't want to be shy anymore, you want to get out there and make new friends. But no one told me the cultures would be so different. I expected it to take a while to adjust to the social norms and expectations but life here is just so different, I don't think I'd ever fit in. Three years later and you're now the President of two clubs on campus and involved in multiple extracurriculars as the head of your portfolio. You've made countless connections on campus, all by staying true to yourself and letting people appreciate you for who you are. You just need to be yourself, no one else can ever be the same as you and that uniqueness is what sets you apart from the other 40,000 students.
My other big concern was living in residence. I decided to be bold and ask to live with a random roommate. Sure, I felt like I knew what I was doing at the time, but now I'm regretting that very decision as I approach my suite at Essex Hall. What would they be like? Would they make fun of my accent? Would I be viewed as an outcast from the group? Negativity flooded my mindset until I built the courage to just introduce myself. Instantly we got along and formed a strong bond, looking out for each other even when we weren't having the greatest of days ourselves. Now in my fourth year, I look back at that first year in residence and the memories I built with my roommates. To this day, we continue to make even more memories because believe it or not they're still my roommates! Who'd have thought that to this day we'd still want to live together and deal with each other's drama? Not me! Sometimes it just takes a leap of faith and following your gut for you to meet some of the most important people in your life.
Undoubtedly, my biggest concern was my academics. Being brought up in a family that frequently prioritized academics over all else meant I needed to ensure my grades didn't fall during this new, transition period to university life. It doesn't help when your first exam is a low 70 when all your high school life you rarely got below an 85. Immediately I started panicking, I truly underestimated the difficulty of first year. I didn't know who to reach out to or how I could access support services. Everything was so complicated and so many formalities had to be accomplished before I could actually speak to someone. All it needed, though, was for me to open up to one person that I had decided to trust in my short time at university. The next couple of weeks they went through thick and thin to get me the help, support and services I needed and then you realize that the biggest help wasn't from the counsellor, but from your friends. There are so many people to help you thrive here: sophs, friends, roommates, and even the auxiliary staff. Take a deep breath and trust the process and you'll see everything fall into place. You're now in 4th year and you've been on the Dean's Honour List for the last 3 years in a row. You're special in your own way but you just need to figure out what that is. You thought you wanted to set policies on health for the country and world to follow, then you realized you want to directly impact people's health by helping them get over their genetic disorders.
Western is tough, but you are tougher. It's not easy being president of 2 clubs at a time but you're managing it and you're excelling at it! My last piece of advice to myself is: university isn't just about studying and getting the best grades you can. It's about being able to discover yourself, meeting new people who can give you a different perspective, and understanding that things don't always go your way but it's your responsibility to get back up and try again. We all have our way of contributing to the world, the most important thing is using your next 4 years here to discover what that is. What's going to get you up at 7am excited for the day ahead? Which people are going to give you the strength to keep going even when you're at your breaking point? University is a trial-level for what life holds for you, so make the most of it because you have NOTHING to lose (except time!).
Read more letters!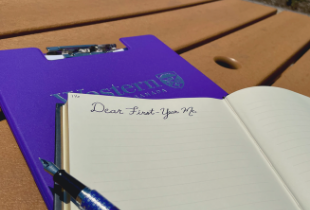 Johann's letter is full of motivation and wisdom.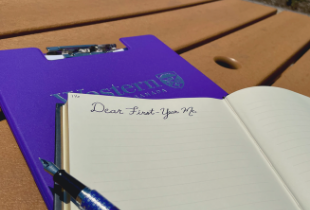 Shaowda reflects on her journey at Western and all that she's learned.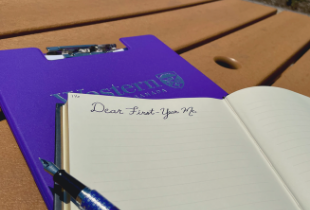 In her letter, Emily reflects on all the ways she's grown since first-year.
---
Published on