3 Ways To Deal With Burnout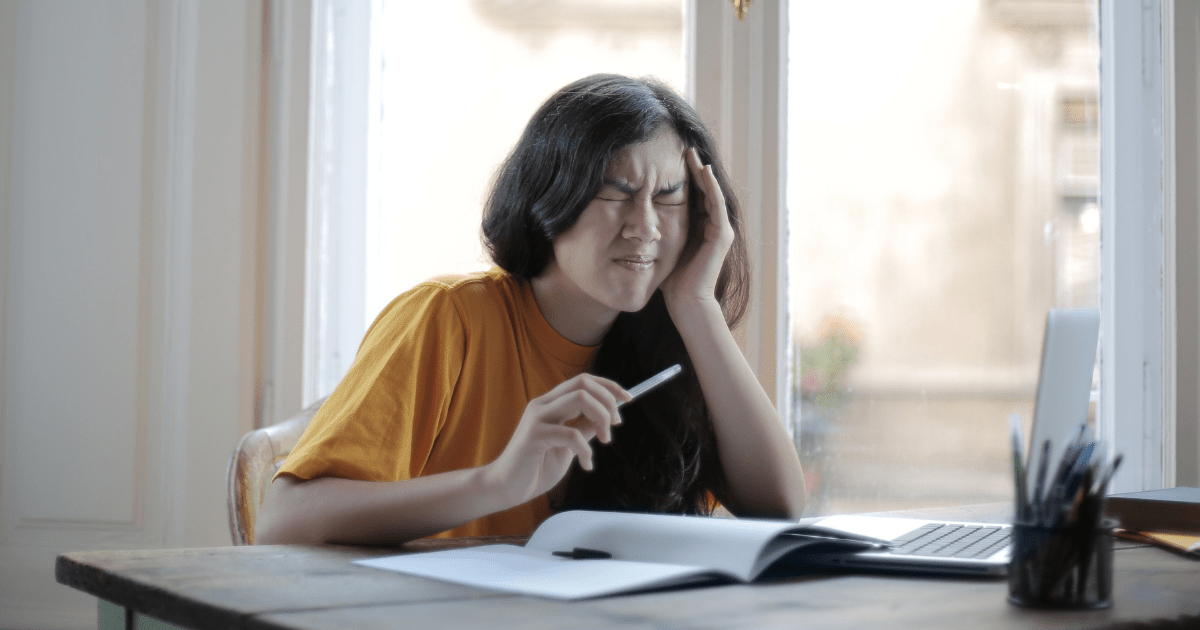 Written by: Rawan El Moghrabi, 3rd Year Software Engineering
Photo by: Andrea Piacquadio from Pexels
For students, burnout is usually one of the results of the constant stress experienced during university. Usually, there are many ways for us to alleviate stress and reverse burnout, but the pandemic has amplified the feeling of burnout and made it much harder to deal with. As we approach the pandemic's one-year anniversary, many of us find ourselves stuck in the daily routine of working from home, unable to find the motivation to keep working. Ever since Ontario's second lockdown started in December, it has been very difficult for me to stay focused in my classes and attentive to my studies. To make things worse, now that we're stuck at home, there is no demarcation between work time and rest time. Before the pandemic, campus was where I did most of my work and home is where I spent time resting. But I no longer feel like my home is a place for rest. Instead, this virtual world has turned it into a stressful dysfunctional workplace. This is why I spent reading week dealing with the overwhelming feelings of stress to improve my mental health and the second half of my semester. Here's what I did to deal with my burnout. 
Tried a New Hobby
During reading week, I decided to try learning the violin. I would take time every day to practice and not think about any classwork or assignments. It was a nice break from my daily stress and gave me the opportunity to recharge before going back to my daily work. It was also fun to do something just for the sake of it without any expectations or assessments attached to it. As university students, we rarely get to learn new things without having a grade assigned to them. Trying a new hobby was a great opportunity to learn something without it turning into a source of stress. It also helped me improve my mental health which is key.  
Relied on my Network of Friends
I also spent a lot of time socializing with friends. This pandemic has made each of us feel isolated and lonely which contributes to our feeling of burnout. It's difficult to feel motivated and energized when you're not socializing with anyone. During reading week, my friends and I would have virtual meet-ups. We watched movies together and spent time playing games through zoom. Outside of virtual meetings, we would take socially-distanced walks and spend time outdoors together. Whenever one of us was feeling overwhelmed, we would discuss everything happening in their life and talk through their issues with them. This helped each of us feel less stressed and more in control of our lives. Talking to friends about your problems may seem daunting, but don't underestimate the importance of relying on your friends when it comes to dealing with burnout.  
Limited my Time on Social Media
Even though it's a quick distraction from work, it doesn't help me relax or feel less overwhelmed. In fact, social media contributes to my burnout. It takes away whatever little motivation I have and makes me feel even more isolated and unproductive. Instead of going on social media, I would take a short walk or listen to music. It's very hard to get rid of social media use completely but limiting it is very important to improving mental health and reducing burnout.  
Burnout can happen to anyone and with the stress of school combined with the isolating and demotivating nature of lockdown, it's no wonder that many of us feel stuck and unproductive. The important thing is to always recognize when the stress is getting to be too much and take time to improve our mental health and reverse the effects of burnout.  
---
Published on