Our Team
Julie Whitehead - Senior Instructional Designer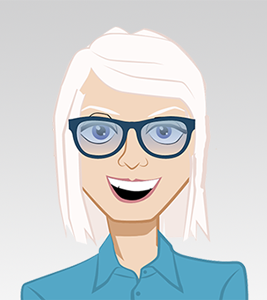 jwhiteh@uwo.ca
Throughout my career, I've honed my skills in instructional design, digital literacy, visual & graphic design, and authoring tool proficiency. I have exceptional knowledge of course design, web design, database design, Learning Management Sytems (LMS), eLearning in higher education and principles and methods of adult education.
My ability to translate knowledge visually using graphics, animation, photography, video, and visual design has been a key asset in creating engaging, effective, interactive, and accessible learning experiences for learners of all ages and abilities.
In addition to my technical skills, I enjoy performance consulting and thrive while problem-solving. I've collaborated with individuals and teams on instructional projects to determine the appropriate learning solution.
I've won 10 Ontario championships as a member of a few Women's Soccer teams, including two while on the WesternU Varsity team. I'm in the Western Mustangs Sports Hall of Fame as a member of the team that had an undefeated season.
My club team played in the first National Women's Soccer Final. A bad knee has kept me off the soccer pitch but not the ice.
In 2013, I co-founded the Women's Recreations Hockey League due to the lack of hockey leagues for women. This season I helped start a 40+ Women's League because our women's 55+ hockey team had no consistent place to play.
Education
MEd (Educational Technology)
BEd (Visual Arts)
BA (Science), Honours Standing Visual Arts.