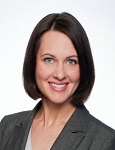 Laura Boland SLP-C, PhD
Postdoctoral Associate

Research Interests / Specializations: Laura is a clinical speech-language pathologist, holds a PhD in Population Health, and is a Post-Doctoral Scholar at Western University. Her research interests include using integrated knowledge translation approaches to study the implementation of shared decision making in pediatric clinical practice. Laura was involved in the development, evaluation, and implementation of multiple shared decision-making interventions at the Children's Hospital of Eastern Ontario and has provided shared decision-making training to over 200 healthcare providers. Her post-doctoral fellowship is focused on developing and evaluating a pediatric shared decision-making implementation program for healthcare providers, parents, and children. Laura is also a member of the Integrated Knowledge Translation Network, the Patient Decision Aid Research Group and the Center for Implementation Research at the Ottawa Hospital Research Institute.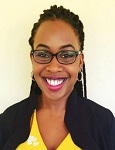 Nedra Peter Bsc, MSc, PhD


Research Interests / Specializations: Nedra is a research assistant in the lab for knowledge translation. Nedra recently completed her PhD dissertation titled: Making occupations possible? A critical analysis of occupational policy in Ontario. Her research interests include poverty, public health policy, health inequities, occupational science, and integrated knowledge translation.