Researchers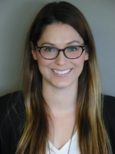 Lesley James MPH, DrPH


Research Interests / Specializations: Lesley is a public health policy researcher and practitioner focused on disease prevention, equity and health systems reform. She's a doctoral student at the London School of Hygiene and Tropical Medicine in the UK where she investigates how public health policies are developed. She's also worked as part of a research team who evaluated the UK public-private partnership aimed to improve public health and is now a member of Western's KT Lab COVID-19 policy and communications research project. Over the past 10 years, she's been employed at Heart & Stroke where she's advocated for health policy advances in nutrition, health systems and tobacco control. She's an adjunct associate professor at Western's Schulich School of Medicine & Dentistry where she taught Health Policy, Equity and Law in the Master's of Public Health program.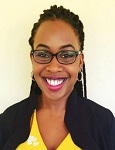 Nedra Peter Bsc, MSc, PhD


Research Interests / Specializations: Nedra is a research assistant in the lab for knowledge translation. Nedra recently completed her PhD dissertation titled: Making occupations possible? A critical analysis of occupational policy in Ontario. Her research interests include poverty, public health policy, health inequities, occupational science, and integrated knowledge translation.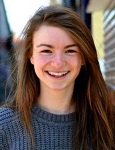 Tiffany Scurr BAS, MHIS


Research Interests / Specializations: Tiffany is a research assistant in the Lab for Knowledge Translation. She recently completed her master's thesis titled: Evaluating the Process of Involving Affected Community Members in Service Delivery and Design: A Deliberative Dialogue Case Study. Tiffany is currently assisting in a realist synthesis on integrated knowledge translation (IKT). Other research interests include community engagement, research utilization, stakeholder collaboration, public health, and knowledge translation and mobilization.