Community Organizations: Teach Us How to Promote Vaccine Uptake!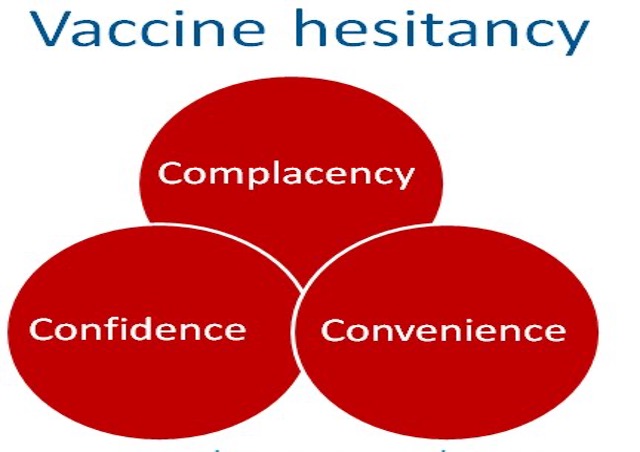 Source: WHO/Europe Twitter, July 3, 2018
Our team spoke with leaders from 41 Canadian community organizations to understand their perspectives on COVID-19 vaccines and ways they encouraged uptake of the vaccine in their communities. Representatives from community organizations that provide health care services from charities, unions, professional associations, community-based organizations and faith groups shared strategies about COVID-19 vaccine awareness, misinformation and uptake in their communities. We held two sets of focus groups for a longitudinal perspective.  
It quickly became clear that community organizations have unique capabilities to provide messaging, information and services to promote COVID-19 vaccine uptake within their communities.
Trust and Communication are Key to Overcoming Vaccine Hesitancy
We found that community organizations had to be innovative to overcome the three C's, and doing that successfully was supported by two key factors:   
Trust: Community organizations had an important role in spreading accurate COVID-19 vaccine messaging because their communities did not have trust in the government or larger corporations.

Relationships built on trust were vital for community members to respond to messaging about COVID-19 vaccines. Organizations used the trust they already had built with their community as the foundation for innovative strategies.
Common Language: Community organizations had to find ways to use language that was easy to understand when spreading COVID-19 vaccine messaging. This meant using everyday language that is understood by their community members.
 A tailored approach to vaccine communications is needed to promote vaccine uptake for members of different communities.
Community organizations have an important role to play in implementing public health measures within the communities they serve, even beyond COVID-19.  
 Looking Forward:
Our team has reflected on how this work is related to the UN Research Roadmap for the COVID-19 Recovery, which aims to create a more equitable and sustainable future through the COVID-19 recovery.
The UN roadmap has identified that to promote the health of everybody with stability and economic prosperity going forward requires the engagement of community partner organizations and collaborations (2.1 Pillar 1, pg 27). Our study directly aligns with this recommendation by demonstrating how community partner organizations can use foundations of trust to spread messaging for health promotion within their communities.
 Future work should focus on community organizations who engage communities as part of the health ecosystem to create collective and equitable responses to health threats.