Alwyn Morris' contribution to Indigenous sports recognized with honorary doctorate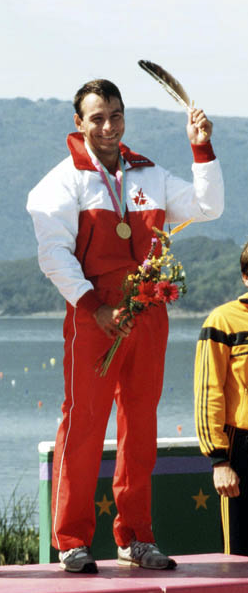 Alwyn Morris is one of Canada's most influential athletes and contributors to Indigenous sports. He is Mohawk from Kahnawake, Quebec and has dedicated his life to creating visibility and space for Indigenous athletes to thrive in Canada. An elite level canoe/kayak athlete, he represented Canada at numerous world games, winning gold and bronze medals at the Olympic Games in 1984. He founded the Aboriginal Sport Circle, a national member-based organization that is inclusive of the First Nations, Metis, and Inuit peoples in Canada. While Alwyn is now semi-retired, he continues to support and encourage Aboriginal youth to follow their dream and to endeavor to achieve excellence.
In recognition of his outstanding contributions to Indigenous sports in Canada, Western University bestowed an honorary LLD on Alwyn Morris during the 2022 Spring Convocation.