SYSTEMS OF PREVENTION & CARE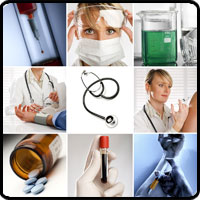 The Systems program develops and implements research initiatives on integrated and innovative care and ecological analyses of interventions for problems affecting all levels of children and youth, their families, schools, and local neighbourhoods.
Applied Health Research Question Reports:
"The Comparative Effects & Efficiencies of Interventions and Models of Home Care for Adults with Complex Needs". The report is a review of the literature on models of home care in Canada and discusses case management in home care enlisting the help of a range of professional services and the hospital-in-the-home versus inpatient hospitalization. Studies were reviewed documenting the characteristics of patients with complex needs, use of resources, caregiver burden and dose of the intervention and detailed costs.
"Sources of Demand for and Resistance to Reconfiguring Professional Boundaries, Jurisdictions and Roles: A Summary of Recent Literature."
Relationships with community partner agencies on additional projects include:
Project 1: C.O.R.E. "Community Organizations Reaching Everyone"


C.O.R.E is a way of connecting local agencies, individuals and community hubs providing youth opportunities. Specifically, several community agencies have agreed to provide youth opportunities in support of individuals obtaining the acquired high school credits needed to graduate from high school and/or co-op placements for college students. The goal is to entice high school drop outs back to school using methods that discover their talents and enable their sense of competency to achieve a high school and later, post secondary education.



Project 2: Nurse Practitioners in High Schools


The use of nurse practitioners in high needs North Hamilton schools is a project to demonstrate the viability of a school-as-hub approach to the provision of neighbourhood primary care and mental health services to multicultural youth with complex needs.



Project 3: Data Linkages in the City of Hamilton & Mapping Neighbourhoods


Organizations/agencies/hospitals, colleges, and school boards in the City of Hamilton all have their individual data on youth. The purpose of the program is to display, examine and report un-linked aggregate data about child, youth, and family wellbeing for a forward sortation area (1st 3 digits of postal code). Efforts focus on creating a Centre where this data can be sewn together.
For further information about the Systems of Prevention & Care, please visit www.fhs.mcmaster.ca/spc