10th ANNUAL
Earth Day Colloquium
April 11-12, 2013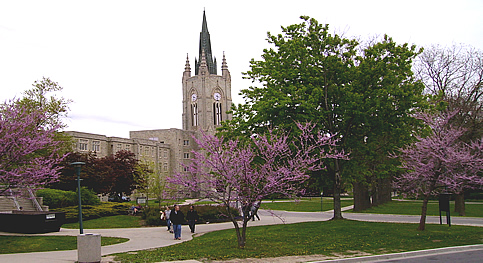 Getting to Western

Driving
•Take Highway 401 to exit 186 (Wellington Road)
•Proceed north on Wellington Road for about 4 km
•Turn left on Commissioners Rd, travel about 2 km
•Turn right on Wharncliffe Road, travel about 6 km to the University gates, Wharncliffe becomes Western Road before the University.
Transit
London has both a Via Rail Station and Bus station in the downtown core. Western is a quick cab ride away from either, contact Via or your favourite bus line for more information.
Accommodation
There are numerous accommodation options available both downtown and on the Western campus. If you need guidance, please contact the colloquium organizing committee at uwo.earthday@gmail.com.
This page was last updated on February 20, 2013
Centre for Environment and Sustainability Web Contact: hsanders@uwo.ca