8th ANNUAL
Earth Day Colloquium
Friday, April 15, 2011

About

The annual Earth Day Colloquium is a one day event showcasing research being conducted in the field of Environment and Sustainability. Celebrating the interdisciplinary nature of this field, the Colloquium provides a forum for a broad range of topics in the Sciences, Engineering, Social Sciences, Business, Policy and Management.
The Earth Day Colloquium, organized every year by a committee of graduate students in the Environment and Sustainability Program, is in its eighth year and continues to grow in breadth and dimension as well as interest, drawing larger audiences every year.
Last year, at our seventh annual Colloquium, we expanded the breadth of research presented by including speakers from other universities in our region and members of environmental organizations. A keynote address was given by Dr. Dean Jacobs, Consultation Manager for the Walpole Island First Nation and founding Director of the Walpole Island Heritage Centre, and invited presentations were given by three dynamic speakers: Sean Galloway from City of London Urban Planning, Dr. Jamie Essex from the Univerity of Windsor, and Dr. Doug Haffner from the Great Lakes Institute for Environmental Research (GLIER) at U. of Windsor. This year we will continue to broaden the scope of the research presented, as well as draw in an increasingly diverse audience from both the university and greater London community.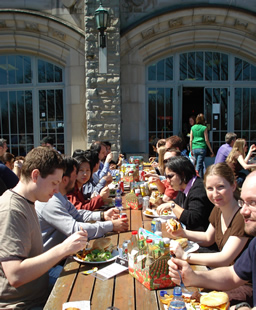 The Earth Day Colloquium is an excellent opportunity for individuals interested in environment and sustainability to participate in a day dedicated to interdisciplinary sharing of ideas with an audience including students, faculty, and representatives from the London community, industry and government organizations.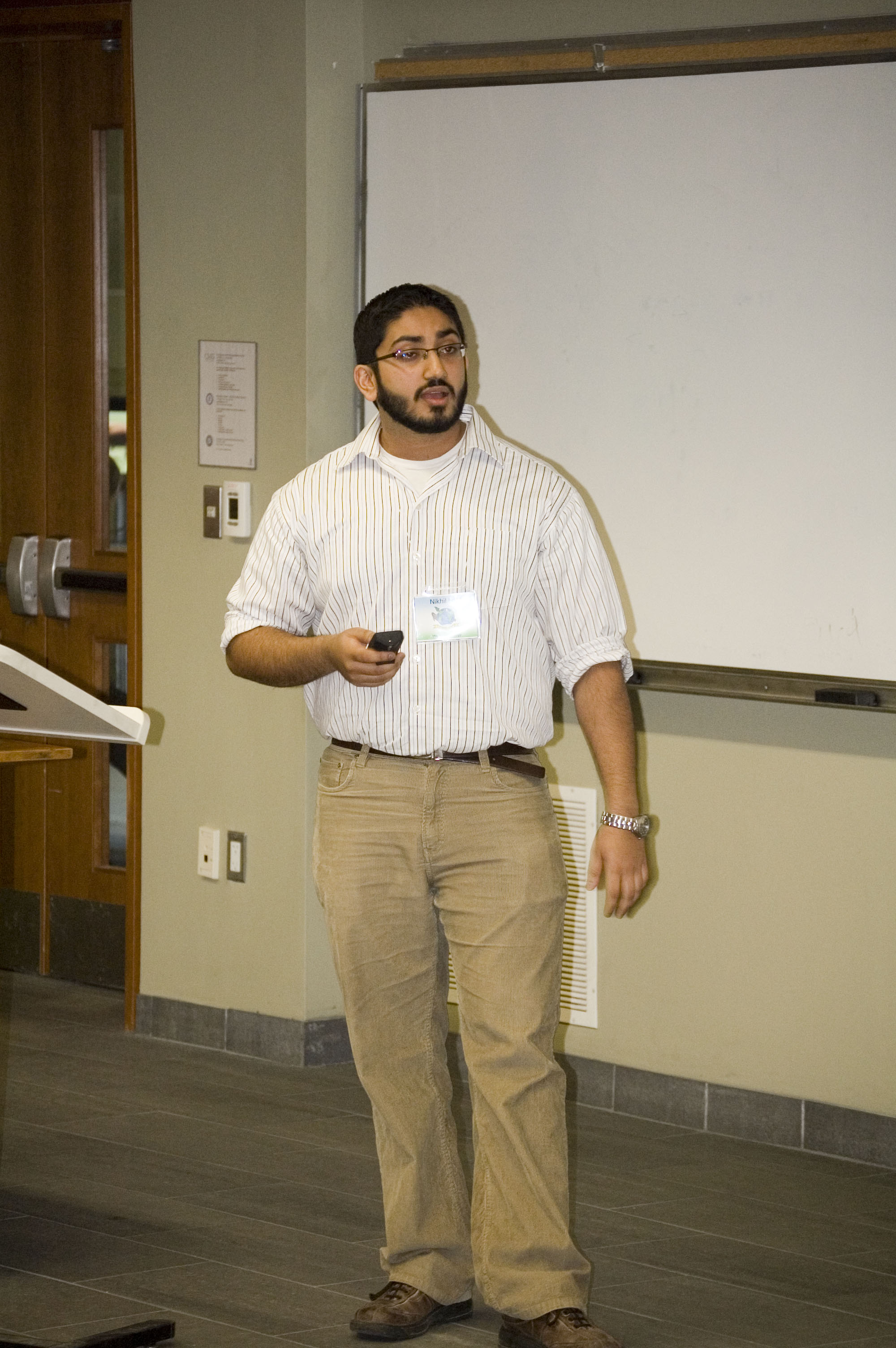 2011 Earth Day Colloquium

The eighth annual Earth Day Colloquium will be held this year on Friday, April 15, 2011 in the North Campus Building rooms 113 and 114. The event is organized in a conference style with two concurrent sessions consisting of five 10-12 minute long presentations each followed by a 3 minute question period, and refreshment breaks throughout the day.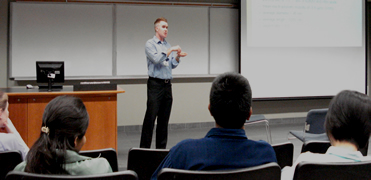 Past Events
7th Annual Colloquium 2010
2010 Book of Abstracts
2010 Colloquium Schedule
| | | | |
| --- | --- | --- | --- |
| Amanda Adams | Biology | Beth Hundey | Geography |
| Rose Akgol | History | Meredith Jantzen | Biology |
| Shathi Akhter | Biology | Nikhil Lobo | Biology |
| Jon Berge | Engineering | Stepen Marklevitz | Biology |
| Ross Breckels | Biology | Tasha Robtaille | MES |
| Lindsay Crawford | Biology | Sonja Teichert | Biology |
| Kari Everet | Biology | | |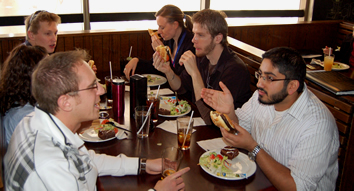 This page was last updated on March 1, 2010
Centre for Environment and Sustainability Web Contact: hsanders@uwo.ca